Jörn Utzon
Ground Draget. Fredensborg, Denmark. 1963

The project of this group of houses inserted in the bucolic landscape of northern Denmark, is a great teacher design Jörn Utzon. Arises as a result of the success of another earlier draft of urbanization, Let llamadas Kingo Husene, located on the periphery of Helsingor.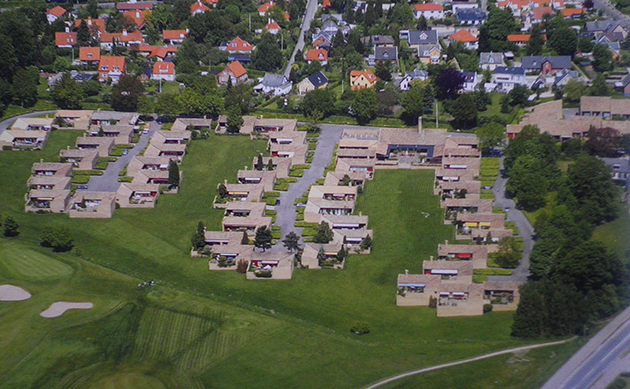 Aerial view of urbanization north of Copenhagen Fredensborg. Jörn Utzon, 1963
The custom group is performed by the Dansk Fredensborg Samvirke, a government organization to support the return of Danish pensioners who have worked abroad as teachers, consular agents or have been members of the diplomatic. It is an aggregate of 49 homes for families organized around courtyards and 30 individual apartments, next to a restaurant club meeting. The assembly is placed on the edge of urban space by performing an exemplary transition between urban and rural by a large green space dedicated to a golf course next to the layout of other wooded
The spatial configuration makes a judicious use of the land available and strictly subject to existing topographic conditions. This landform consideration makes exquisite contours is the basic pattern for general distribution. The project is established and a carpet that unfolds over the landscape in the form of built fingers that interlock with the pre-existing territorial.
Utzon defines an upper run which gives free access to three combs rows of houses arranged around as many culs de sac. At the same time, The community clubhouse is available at the beginning of two of these rows, near the main access route. The set of housing units will coordinate and form a meandering structure distributes accesses according to the Radburn model famous and widely experienced since Unwin and Parker propose the first models for this type of low-density developments for Lechtworth and Hampstead Garden Suburb early twentieth century.
Access sets the Community link each set of units arrival establishing spaces, parking, communication accessibility and residents what defines a kind of collective residential clustered core. Across the courtyard units establishes the connection to the open space in a sort of pre-existing entanglement with more naturalized. Here the yards of every home act as connection and interaction mechanisms between the private space of each plot and green fingers belonging to the community and spread to neighboring sports field.
Utzon does right here to recover a universal type which means the house yard- limits defined here by the management logic of establishing precincts wall structures that are inside and outside at the same time. Keep it up, somehow, the proposed low-density urban organization Hilberseimer and Mies van der Rohe who first theorized in the early 30. Utzon The house courtyard is a device that allows infinite configurations, beginning to experience in their formalizations for type namesake contest Skaene 1953 and concrete houses group Kingo 1958. Finally, these ideas are crystallized in the urbanization definitely Frendensborg. Here the courtyard house unit basis is used to establish Part generating accurate clustering using appropriate combinations and movements that take into account specific local conditions.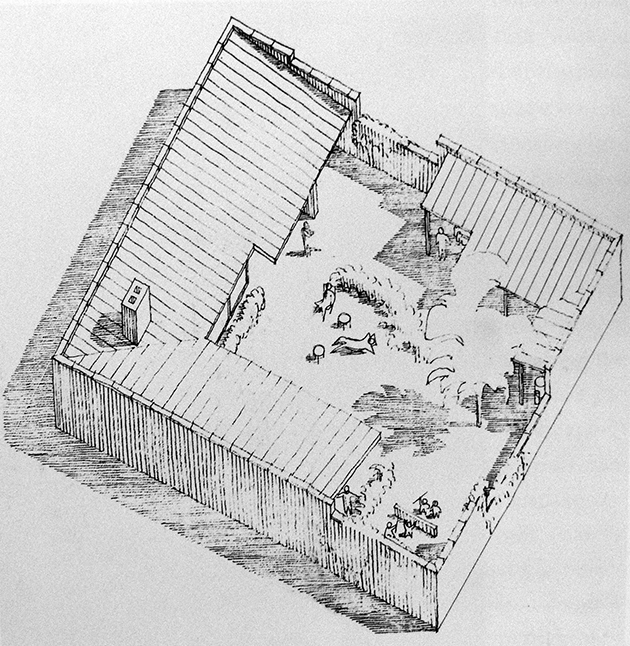 Axonometric the author on the model designed to Fredensborg House Patio
The bays of 5 meters houses arranged in L enable comprehensive combinatorial bedrooms, auxiliary areas and location of loose living and dining spaces. Flexibility to suit the demands of users with astonishing ease. The large patio 10×10 m working here as a filter, an essential place that allows to access and adapt to a natural environment adjacent. It is a spacecraft that allows relatively meager with dimensions maintain a garden, flower beds, trees, place a table outside, etc.. And what is more important, define a transition space open to the more naturalized landscape.
In this project Utzon condenses a long tradition of thought that begins with the ideas developed by Unwin and Parker for British Garden Cities, formal setting clusters meant Radburn and Baldwin Hills of Clarence Stein in America, and proposals Hilberseimer tapestry city and its ideological redefinition end around called Team 10.
Definitely, this specific group of buildings sets the canon conclusive for modern family housing project in community and contact the undeveloped environment. A bucolismo which has been sucked from Henry David Thoreau narrated to 1850 in The life in the Woods life experience immersed in nature lonely lakeside Walden. Fredensborg Urbanization is the most advanced and the completion of the design of the Garden City in England started to raise half a century before, establishing a coherent strategy of closing of the sprawling city versus rural areas. Thus exerts a kind of naturalism in which housing around courtyards is established as the perfect shelter for human coexistence with the natural and agricultural landscape.
More information:
Fredensborg Housing. About.com
Plans: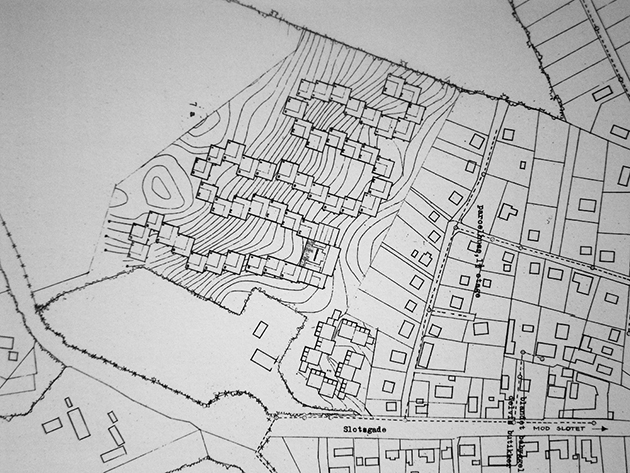 General distribution of the cluster drawn on the plot plan of the area

Plant del apartment type of the heights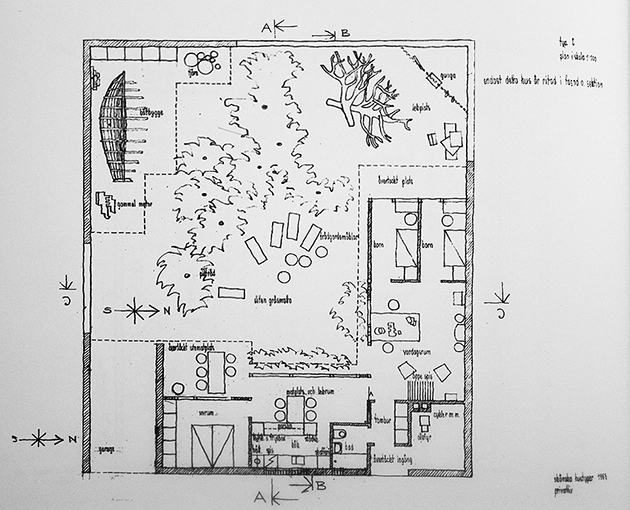 Floor of the House for four people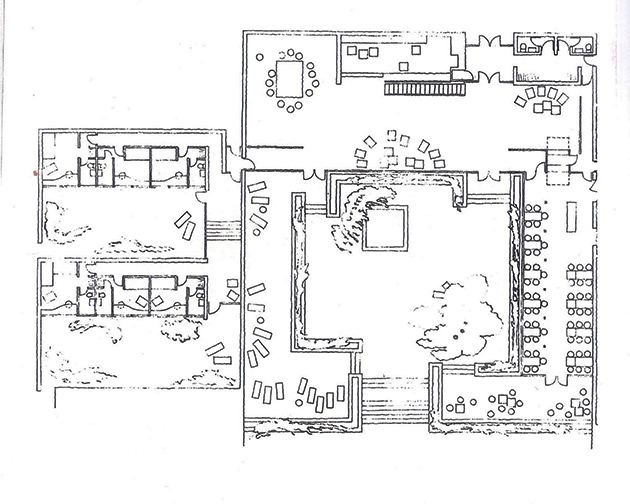 Floor of the Clubhouse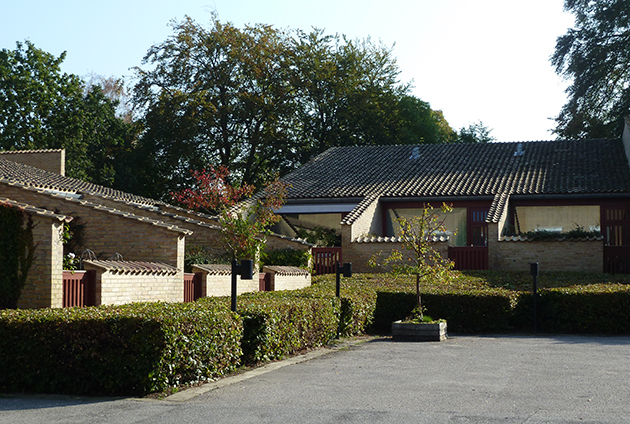 Space access to all apartments. Image: Ramblersen, Wikipedia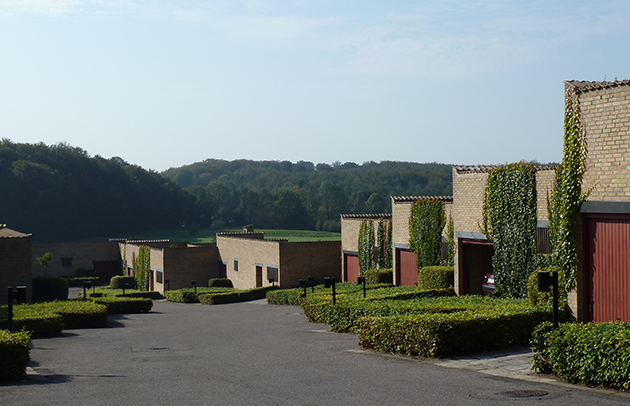 One cul-de-sac giving access to the courtyard houses. Image: Ramblersen, Wikipedia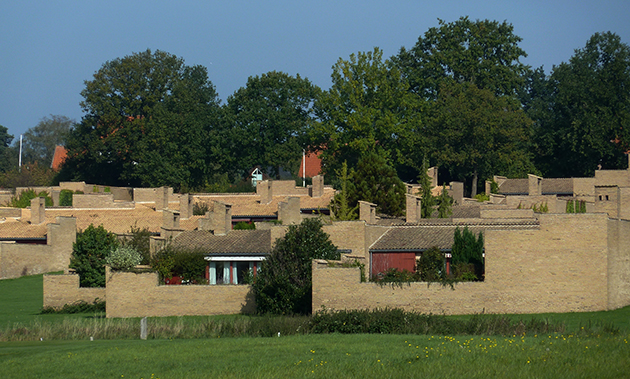 View of the complex from the adjoining golf course. Image: Elekh, Wikipedia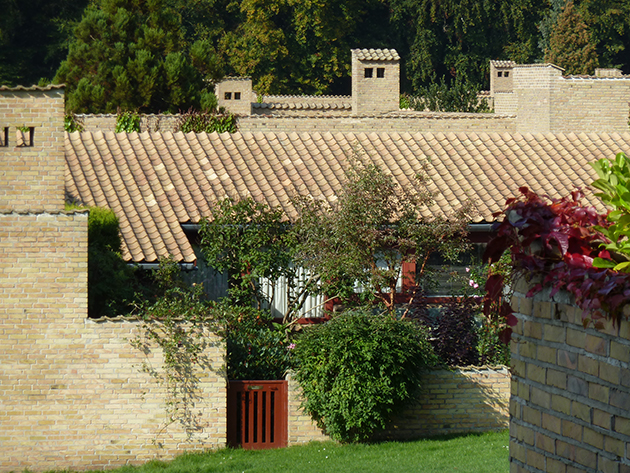 Cancels access from free space to one of the houses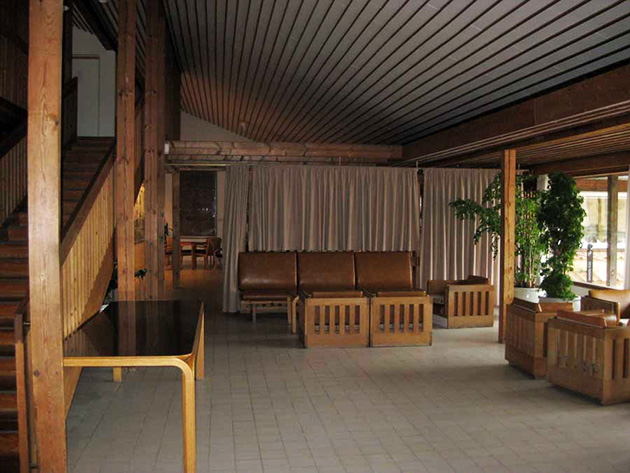 Restaurant Interior urbaniación club Fredensborg. Image: Adrian Welch
Location:

View Larger Map
Books: