Craig Ellwood the Jerrold Lomax
24514, Malibu Road
Los Angeles, California. USA, 1955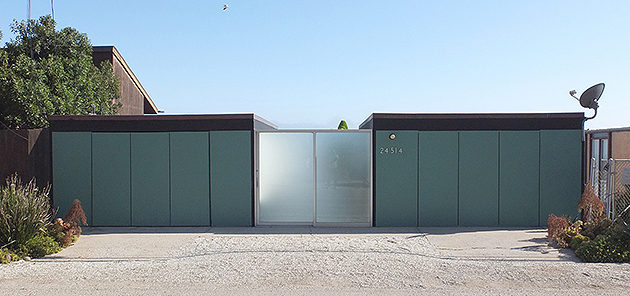 Although it did not form part of the selection of contemporary examples of calls Case Study Houses, this house on the beach in Malibu in Los Angeles is a linked style rendering that promote the magazine project Arts&Architecture in years 50 and 60 twentieth century.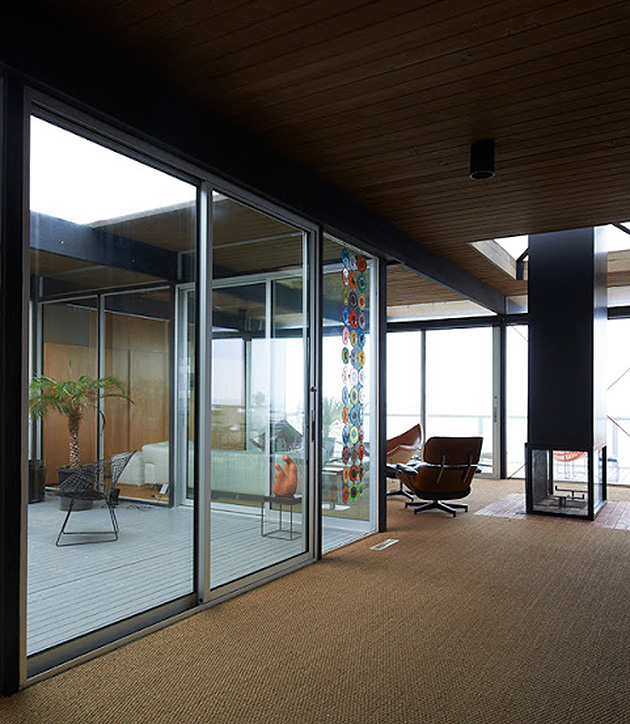 Craig Ellwood was one of the architects Americans that has helped build the image of Southern California architecture. Today is a poorly appreciated and known character beyond your city, someone who knew how to give expression to a way of understanding the American world a time of great optimism linked to an unprecedented development. The great American confidence in technological progress and limitless growth of a flourishing economy, envy of other countries, there is represented by an open architecture, transparent employing new materials then arose industrialized, applying them to a simple construction.
Elwood The formal approaches should be heirs of essentialist architecture Mies van der Rohe. These efforts Californians are distinguished from the ideas of German teacher fleeing monumentality and classicism that characterized the latter, for domestic architectures affordable and committed to the needs of its users. Also their relationship with a series of extraordinary architects like Neutra California residents, Eames y Pierre Koenig, define their membership of a language and style widely recognized as the one identified with the Case Study Houses. The employing rigid geometric order in his works Ellwood is effectively advantage of standardization that provides the industrialization of certain structural elements, thus forming one of the identifying characteristics of their work. It states that the discipline of architecture is in the correct layout of the structure. One way to emphasize the preeminence of modulation supports orderly.
The House Hunt is a set of four separate boxes for outdoor patios, and two levels connected by walkways and enclosures connection service. The main living space is articulated organizing an H-shape in plan. The work builds on a rough wooden uprights which support horizontal platforms, arranged directly above the beach sand. Above them down a very light structural framework for boxes, metal pillars formed by a square section on which the beams and cross connectors crimped timber. The architect designs and support scheme generating a highly ordered lattice framework that are stuck enclosure parts opaque and glazed panels that open the interior spaces of the house towards the courtyards and landscape of the beach on which stands.
The garages to protect cars, inherent to the Californian lifestyle, are organized into two separate and symmetrical boxes that define the access and the bare facade. Central glazed door provides access point, giving a small open courtyard which connects to the living spaces of the building via a cantilevered staircase.
The program of this house is quite simple and consists of two bedrooms with two bathrooms associated, with living and dining room with kitchen annex. The associated-and outdoor enclosures that are located on the main platform- acquiring essential significance, indoor and outdoor integrating a very open spatial flow. Beachfront is organized a cantilevered terrace in the center are placed two courtyards sheltered from the wind and let in light and sunlight into the rooms. A fireplace as a metal pillar stay subdivides the space between living and dining area.
The materials used are very basic and low cost: exterior walls and woodwork plasters capped extruded aluminum profiles; internal divisions, false ceilings and wooden flooring planks with massive fiber mats. This collection of building elements results in spaces of high cleanliness and simplicity.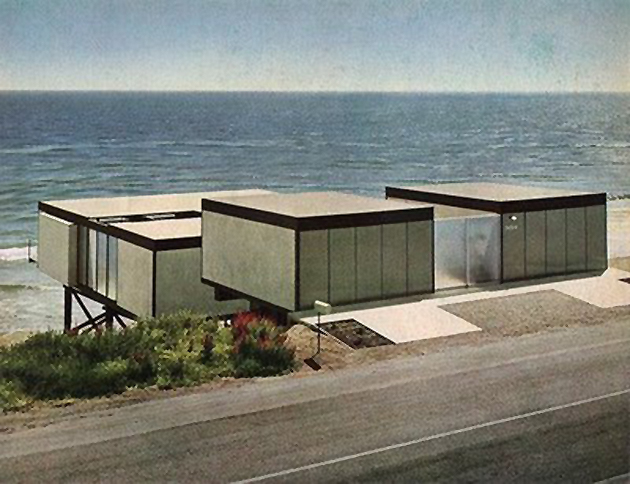 The House Hunt expressed in its simplicity that lifestyle cheerful and frank beachside we have internalized as characteristic of the city of Los Angeles. The Elwood propose simple solutions here and in many other works would be widely imitated in later architectures.
As Reiner Banham acknowledges in his book on Los Angeles, unanimously there emerged a style in which the steel is used in a antimonumentall, different from what it was doing so in the East. This kind of work reveals the absence of a heroic creative will which gives them an almost improvised and everyday.
More information:
Craig Elwood: Hunt House Inside
Hunt Beach House. Craig Ellwood. Arts&Architecture Collection
Craig Ellwood. Sci-Arc media Archive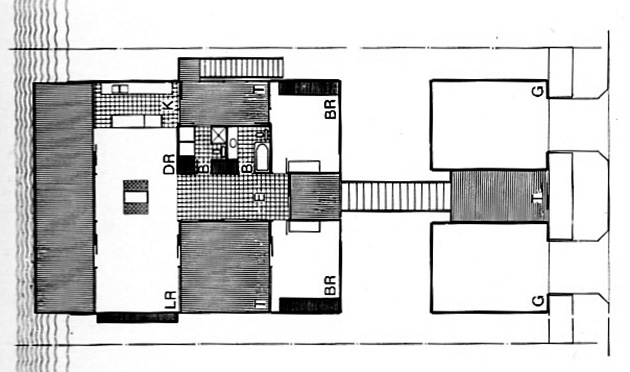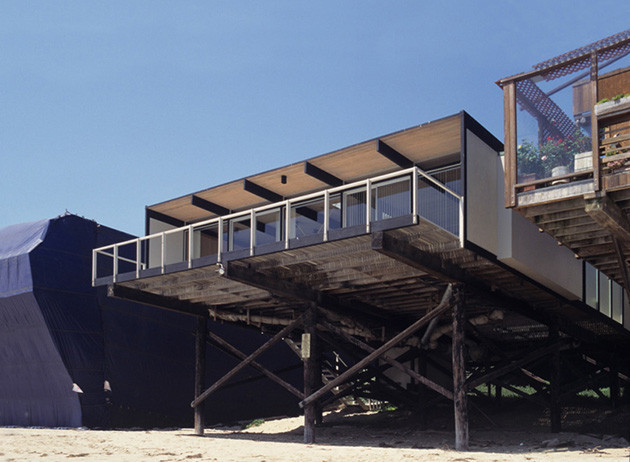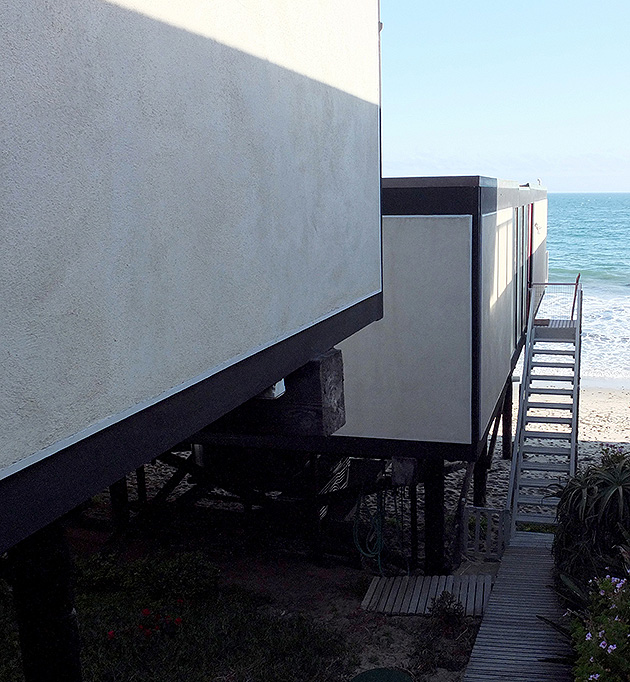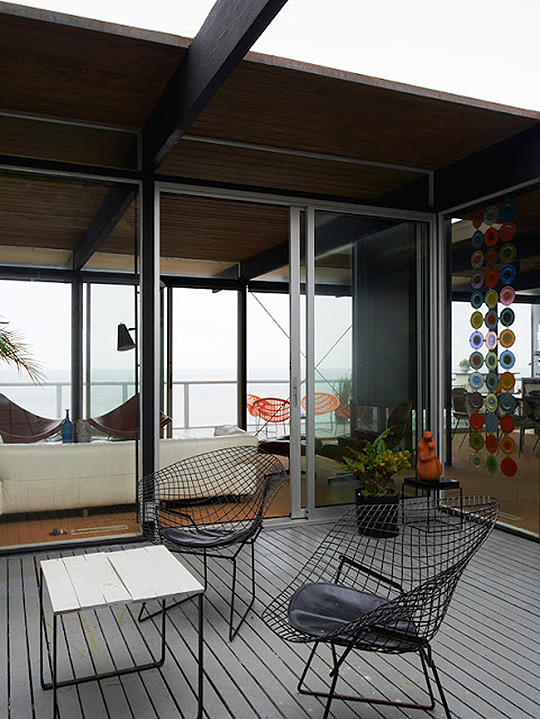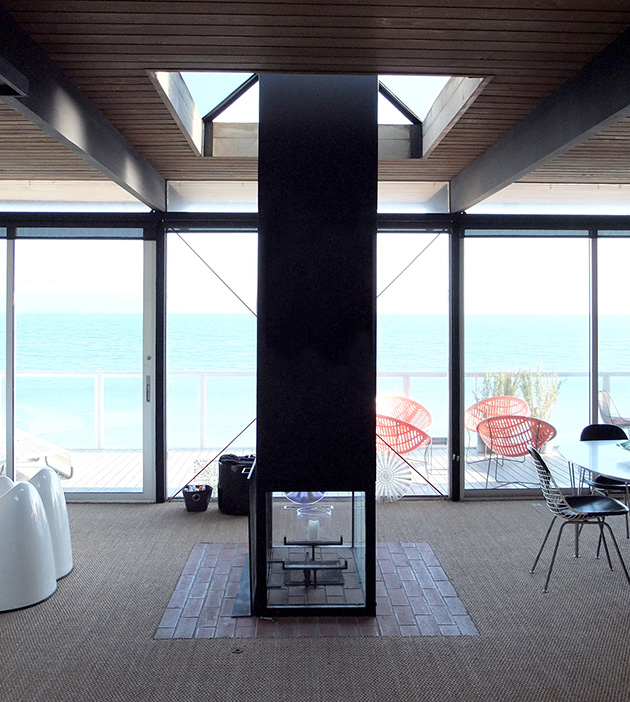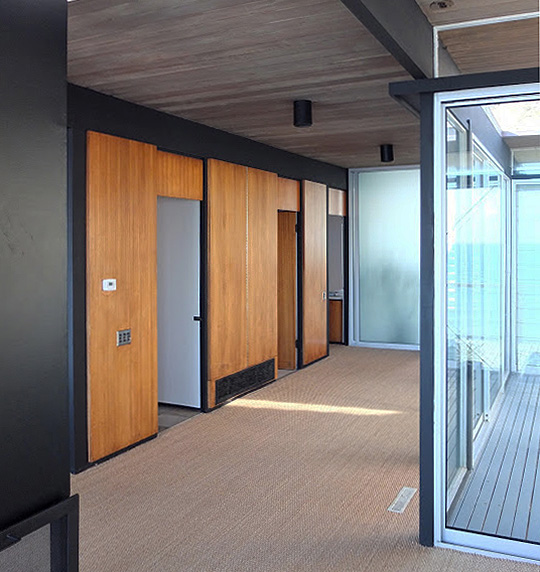 Location:

View Larger Map
Books: