Stefan Antoni, Olmesdhal, Truen Architects SAOTA
Victoria Road, Bantry Bay. Cape Town, South Africa. 2010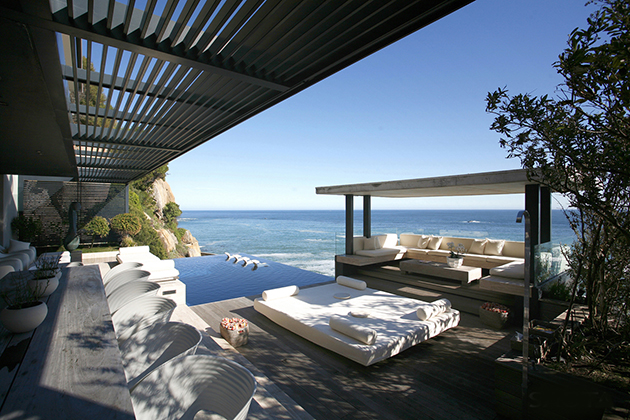 A medium-sized family mansion that intelligently leverages the extraordinary conditions of the site that lies, a steep cliff facing the sea. The work is part of a suburb on the outskirts of Cities Cape in South Africa.
The new building takes advantage of the structure of an earlier building to expand and improve the services available. All the spatial configuration of the project focuses on the sea horizon view, harnessing sunlight and the establishment of a rich relation between interior and exterior. Another determining factor was the presence of sea breezes to be controlled and, while ensuring maximum privacy for its occupants and intimated.
The request takes the form of a simple program to accommodate a young family one of their main concerns was to create outdoor spaces which meet their friends and visitors. The building is divided into several tiered levels ranging topographic conforming to the shape of the land. At the highest level are the bedrooms side and a small gym. These spaces are connected to a living area with double height that have organized day spaces, kitchen, dining room with a large outdoor terrace. At this point also placed the master bedroom.
In the following plant poses a great common meeting place between residents and invited guests, dump outside and creating a larger surface outdoor pool and pergola, dumped on the sea. A configuration that responds to the main objective of the owners. At lower levels zone lies garages and service space in contact with the main access
The correct functional proposal contained generates an architecture that fits very recognizable style internationally. This team of architects specializing in these types of proposals already reflect single family and great skill in defining architectures aimed at more affluent elites.
References:
Victory 73 House. ArchDaily

The architecture of the African elites. Thought Arquiscopio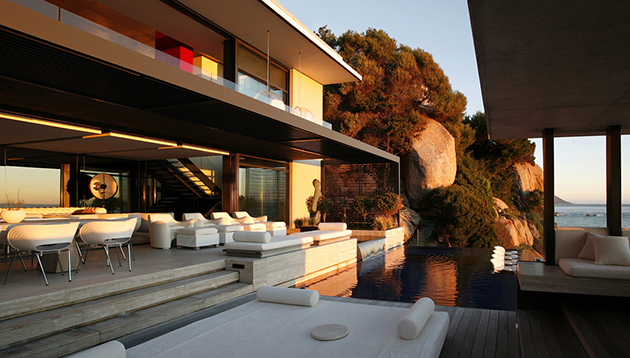 Outside terrace of room for guests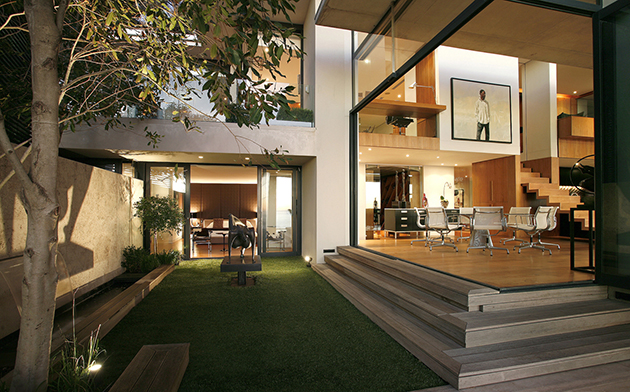 Outside garden area next to the main room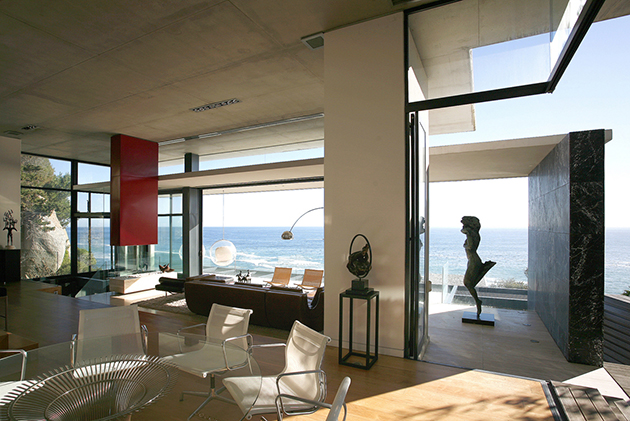 Day area of ​​the house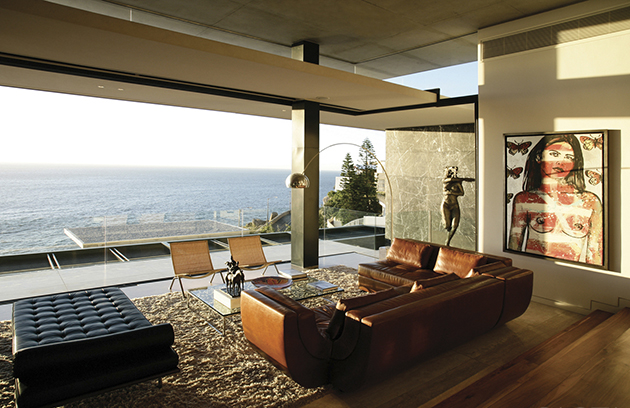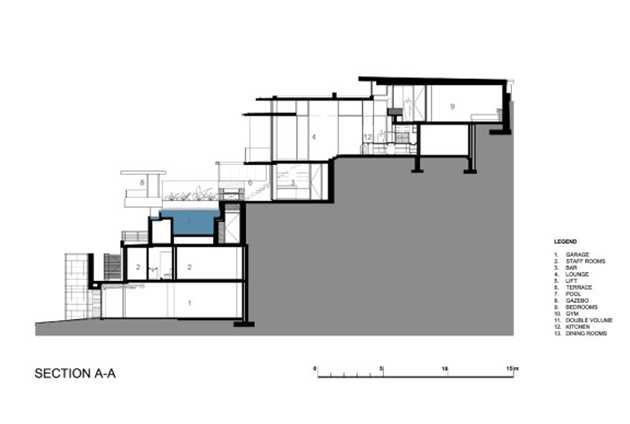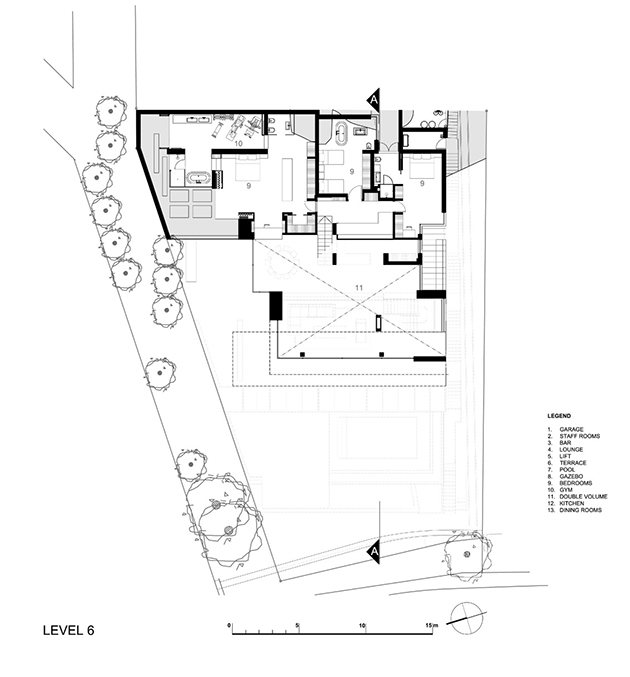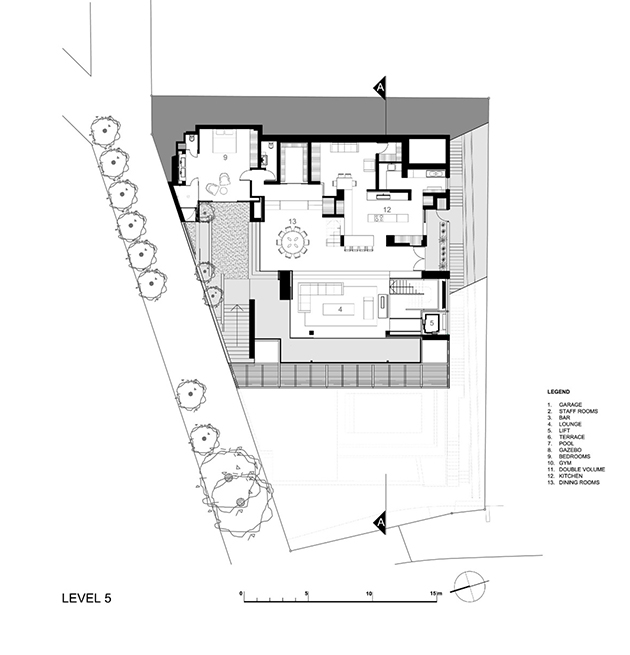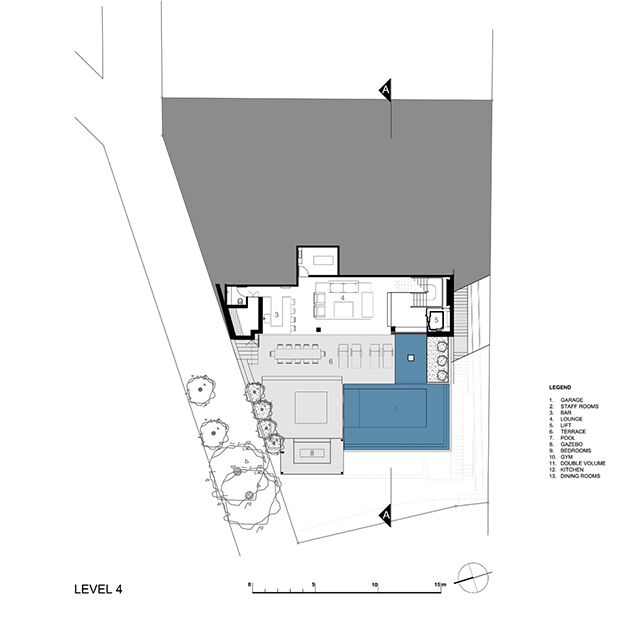 Location

View Larger Map
Books