Roberto Burle Marx
Copacabana, Rio de Janeiro. Brazil, 1970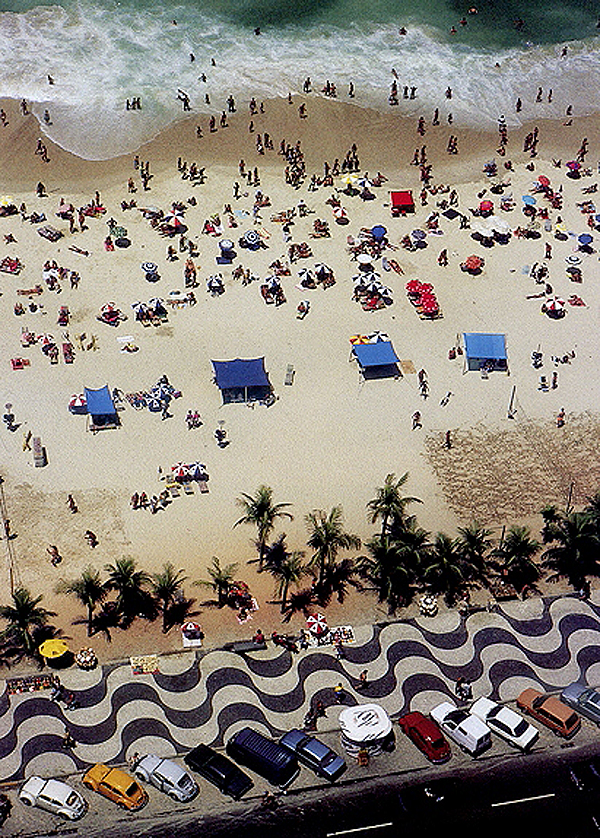 Detail walk pavement drawing. Image: Ellen Grossman, The Unatural Art of the Garden
Located in the southern part of the city, Copacabana beach is a crescent that local people have dubbed as the Princess of the Sea because of its cosmopolitan aura during the decades of 30, 40 and 50 twentieth century. In 1970, due to increased population density of the city, this avenue became a chaotic, where was the increased use of the road system for private vehicles while decreasing the width of the pedestrian space. In this situation, the City decide to remodel the ride diverting traffic and thereby achieve meojarar free space available.

Burle Marx along the otros of architects paisajistas, Haruyoshi Ono y Jose Tabacow, are responsible for planning the treatment of this new urban public exhibition. From the outset the authors were clear that in this large pedestrian avenue should prevail to the detriment of wheeled vehicles and tracks that were acting as a barrier to access to the beach.
The idea of ​​a pavement with a dominant design was crucial because its intervention would be based on the concept of hard landscaping which predominate paving a free drawing and abstract. Beside the provision of vegetation, would send a feeling of going through multiple perspectives rich areas throughout the space available for the ride.
The drawings are abstract Atlantis Avenue, no figuration. The only concern for those forms relate to the real world was the anchor lines to buildings coming establishing formal links with geometric and constructive features of the facades, such as steps and existing doors.
Is important to consider that the materials used in this procedure were made, inter alia, by Portuguese stone mosaics which allowed landscapers craft recover missing values ​​in large cities. also meant new relationships such as the interaction between the individual and nature, the enjoyment of a unique aesthetic experience, etc..
Burle Marx's intervention provides aesthetic value to the entire maritime border where in addition to reinterpret public space, economic incorporates artistic and historical values ​​immaterial to the place.
Detailed work by Julia Rey Perez :
Biography of the architect Burle Marx in Wikipedia:
Video of Atlantis Avenue:
Imagenes / Plans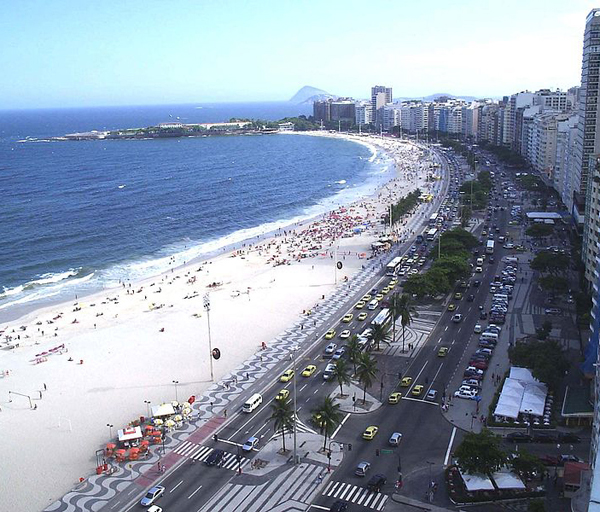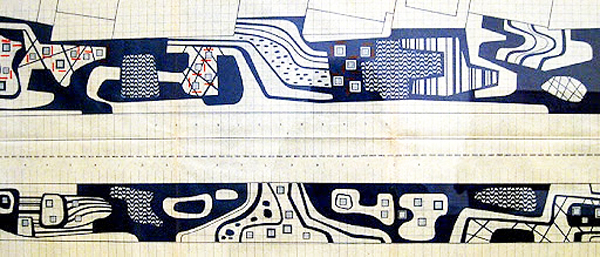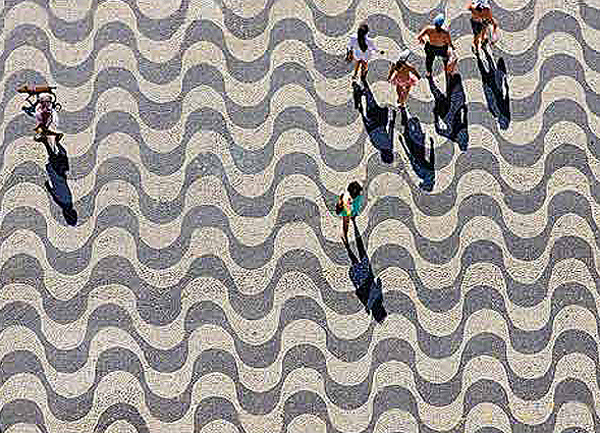 Books: