Eugène Freyssinet
Orly Airport
Paris, France. 1923


Orly hangars are among the more concrete structures made impressive early twentieth century. In 1923, the French engineer Freyssinet would project to house and protect dirigibles in the Paris-Orly airport.
This technical complex consists of two vaulted aisles over 300 meters long 60 height, formed by parabolic arcs along a longitudinal directrix. For its implementation would use a sliding formwork system placed in position by hydraulic jacks Freyssinet group would design specifically as reusable building blocks. Thereby, tried to simplify, and thus cheapen, throughout the construction process and application of materials necessary for such spaces.
Freyssinet and propose a process that has been repeated ad nauseum then in contemporary construction: The concrete poured on reusable shuttering. All a revolutionary invention that would arise from his thought. As he points out in his text biography, Ma vie, birth of prestressed concrete, had invented ribbed domes above and sliding formwork. If I had patented such inventions have made billionaire. But then, already known: stupid patents only enrich their authors.
Much of the structural building, both buildings and civil works, bridges, etc.. would build since then in the employment of reusable and easily removable formwork on which are placed the armor necessary to tow the supporting elements. In those years, also invented the system of prestressing reinforcement, commissioning process work to increase the structural performance of steel in composite elements and thus, improve their ability to work together with the concrete.
The architectural example that these hangars assumed at the time would also create use in other building types as some churches in different parts of the world. This is the case of the Cathedral of Chillán, projected by Hernán Larraín 1939 and constructed in 1950 in the Chilean region of Bio Bio.
More information:
Eugène Freyssinet. A revolutionary engineer. Tectonic blog 17/04/2012
Three concrete Titans. Buenaventura Bassegoda Nonell, Journal of Public Works, 3012. 1966
Heritage Freyssinet. Video explaining current applications as devised by French engineer. Pantheoninc1, Youtube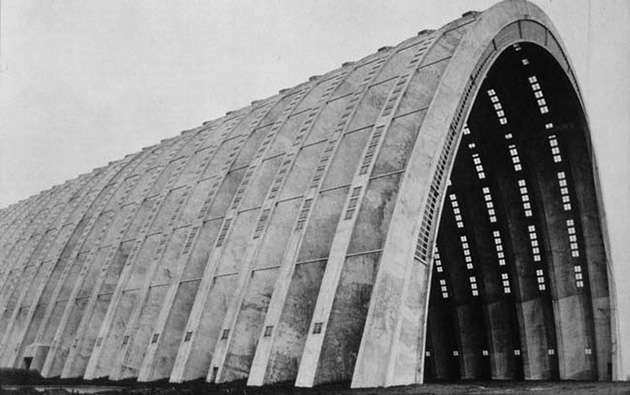 Exterior view of one of the ships carried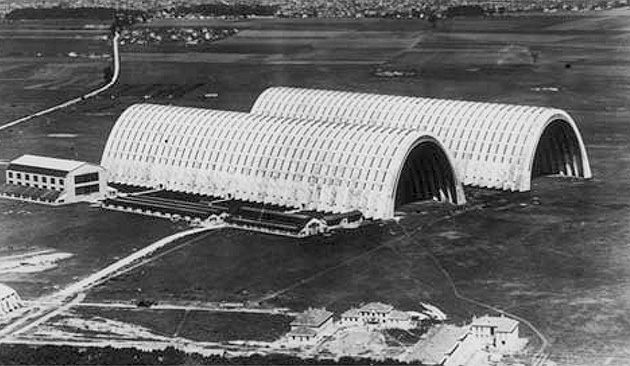 Air Perpsepctiva set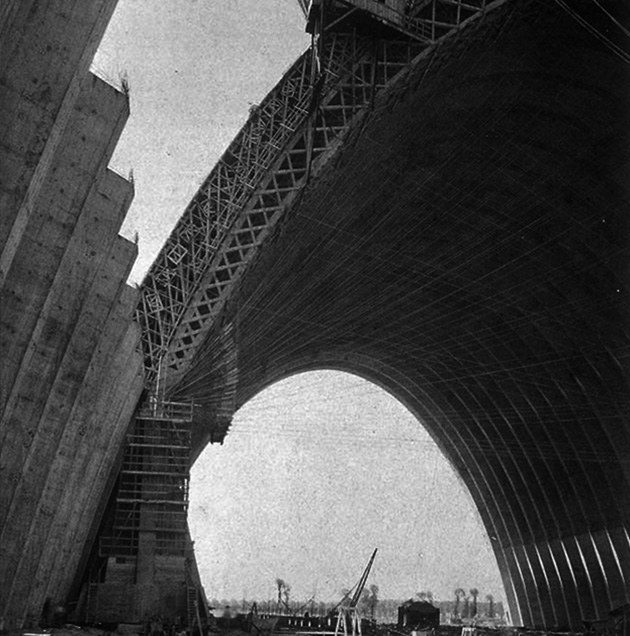 Meeting between the lower supports and shuttering formwork
And the head arc slipform executed and in position for the second set of concrete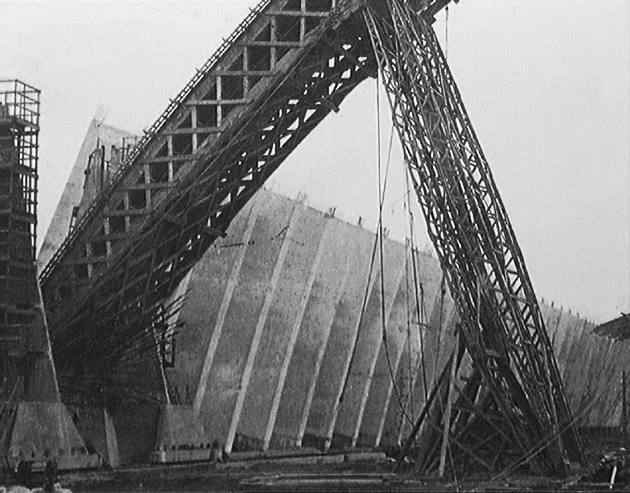 Process placement and removal of the side part of the giant formwork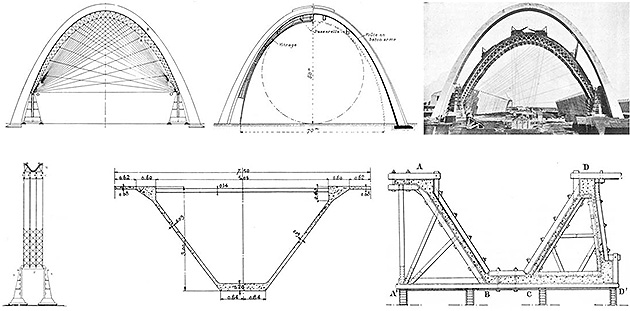 Technical Descricpión element provided for the construction
Books: