Cazú Zegers
Lago Sarmiento, Torres del Paine
Region XII. Chile. 2011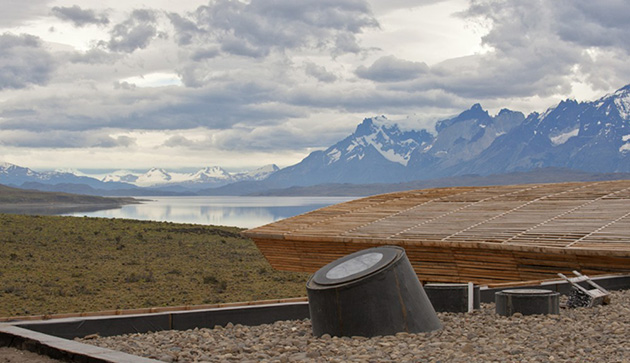 A committed work of architecture that sits on one of the greatest natural environments on the planet, National Park Torres del Paine in Chilean Patagonia.
This hotel aimed at the practice of nature tourism is an insert built into a highly sensitive landscape space, the spectacular, the edge of Lake Sarmiento, the southern end of the Andes mountain range straddling Chile and Argentina.
The project arises from a friendly dialogue with rough surroundings and great contrasts in which have a decisive influence the presence of views, sparse vegetation, extreme weather and water sinuous edge. The composition of plant caters to the latter condition and displayed a pattern of smooth curves that fit the natural boundary between land and water. Its interior spaces open outwards scenically oriented toward the distant views of the snowy mountains across the vast sheet of water from Lake.
That same rough and austere character of the territory where the work is inserted inspires predominant use of wood as a building material in this part. A sensitive resource sustainability, recycling and reduced environmental impact.
Interiors characterized by long wooden planks contribute to the generation of a sense of spatial fluidity and easy integration with outside. Its construction on one floor and the use of elements and building materials coming contributes to architectural insertion in a very sensitive. However, the building does not waiver in their language to express his artificial artifact condition located in a natural environment which seeks an open dialogue and counterpoint. Their shapes swaying and, above all, their way to cover the aircraft wing and offer a contrast from what existing enriching. A gesture that generates a new and artistically significant; namely, a clever way of understanding the contemporary relationship with the natural.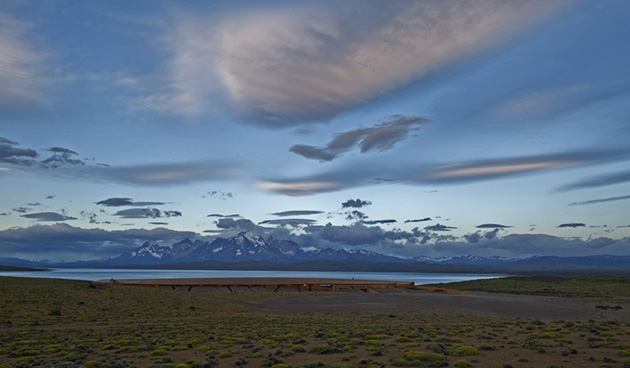 The fitness landscape of the textures and colors of the materials used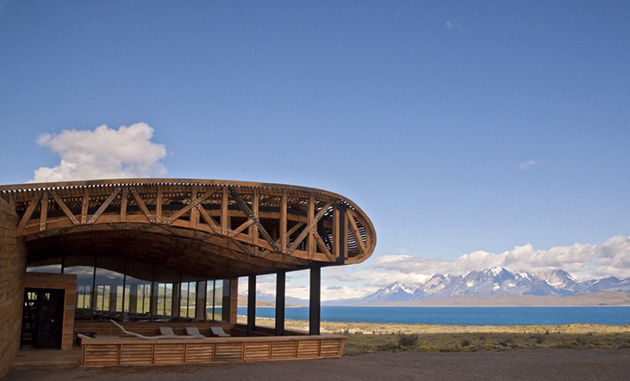 The relationship of the cover with the imposing mountain landscape

Interior space characterized by the massive presence and warm wood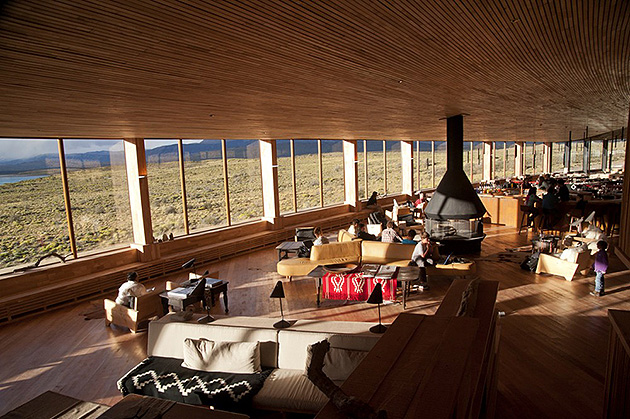 The fluidity of the indoor space in relation to the outside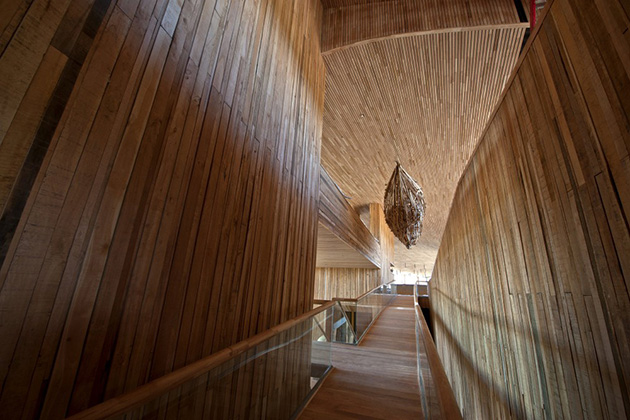 The volumetric richness and spatial spaces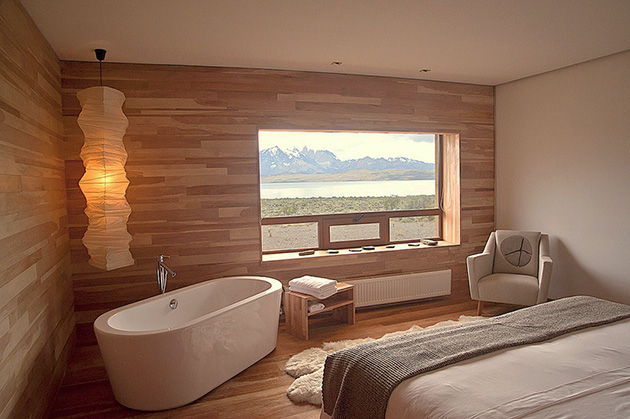 Austerity and excellence in interior design
Plans: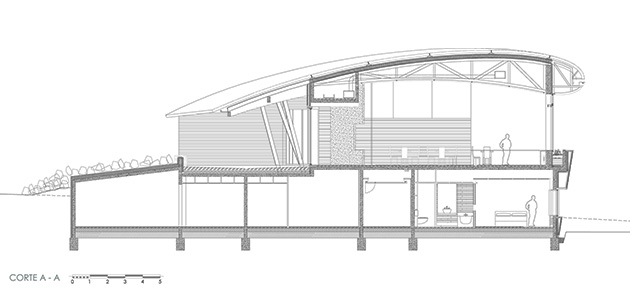 Books: