Richard Rogers Partnership
1 Lime Street Londres.Gran Bretaña. 1978-1986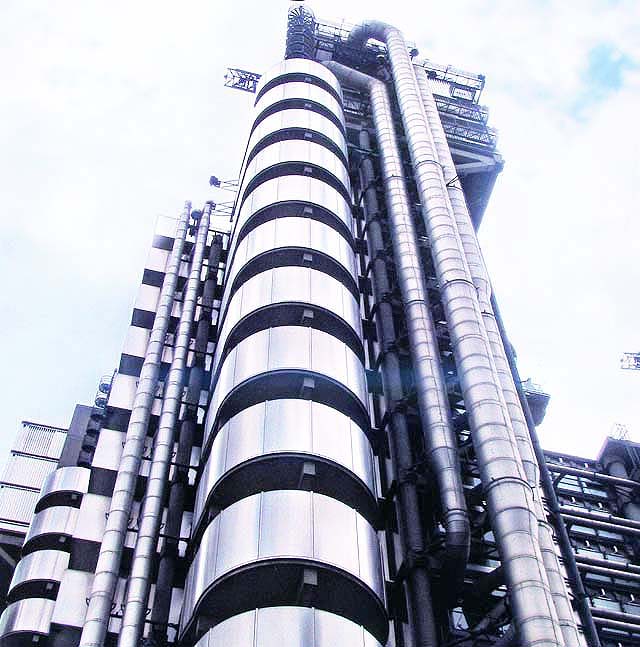 The Lloyds building is the headquarters of the company dedicated to the insurance market, located in the financial district of London. The project for these offices was won by young architects 1977, they made a compelling strategic approach and a vision for this key institution in the City was a response not only considered strictly architectural aspects.
The building is situated on a plot of irregular shape which separates the limits, ground so that the central body is a rectangle that is the sides adosan three main towers and three service towers. The focus on the vision that focuses on ground of the building is occupied on the ground floor by the famous bell Lutine. This centrality is highlighted with empty space that is released, creating an atrium lit 60 meters covered by a glass dome suspended from a metal structure consisting of tubular trusses painted white. In this space are escalators that connect the first four floors of the building, so that the rest of higher plants can be accessed only by external elevators arranged in communication cores.
The structure has a radical and revolutionary conception. Its greatest merit is that it was created for a company with very conservative path, with the aim of generating a major change in Lloyd's. The company also asked for a building that would meet your needs well into the twenty-first century.
The construction is largely coated stainless steel. Because of this, as the building took shape, had to be implemented with special care their implementation and impact on the urban environment of this area, especially in relation to Leadenhall Market ( a historic building). Rogers took as a basis the building inspiring Frank Lloyd Wright's Larkin giving space to this concept one looks even more futuristic.
This project is one of the great achievements of architecture created in the eighties of the twentieth century. One of the works that placed Rogers in the most cutting-edge architects. In later years and after completion, receive countless accolades as the regional prize awarded by the Royal Institute of British Architects,of the Civic Trust, etc..
References:
Work detailed in Wikiarquitectura :
Architect Biography:
Video Infographic bank-Cesar Cobos:
Plans / Imagenes: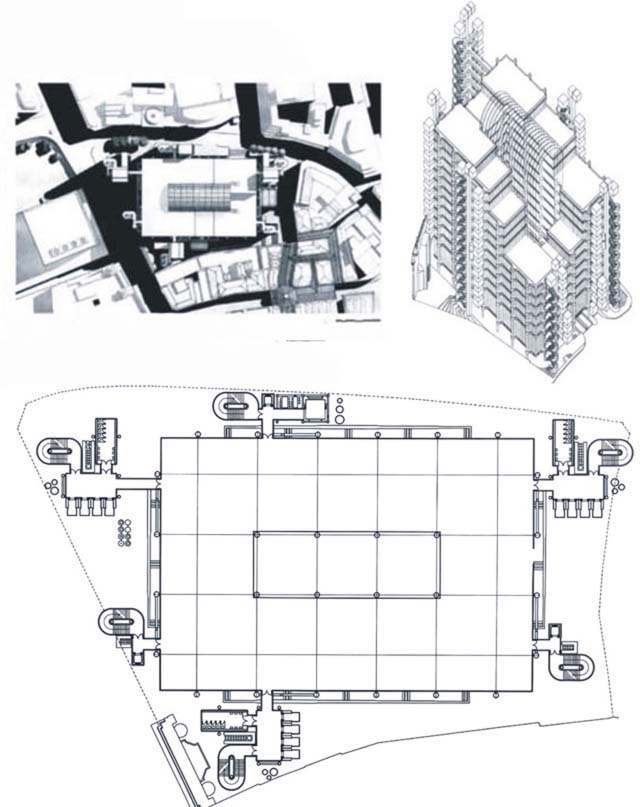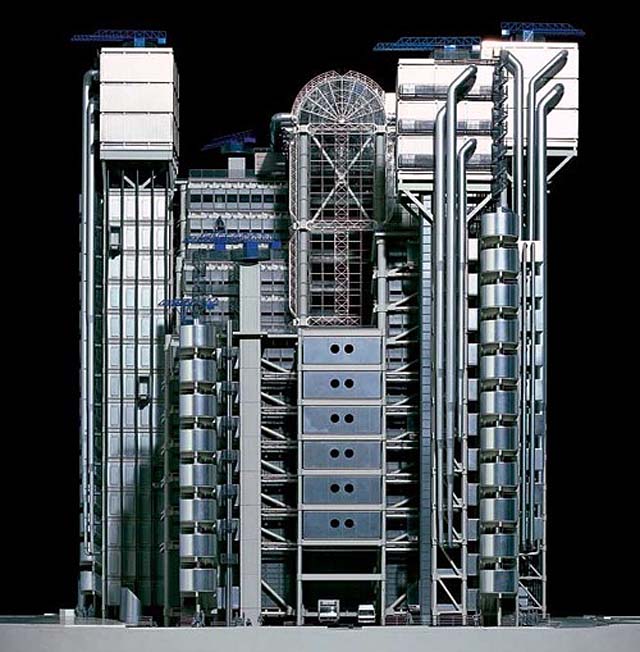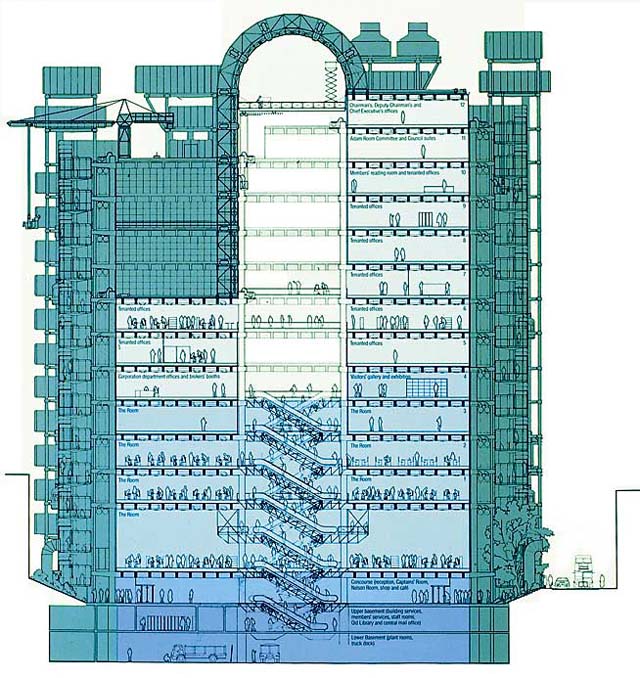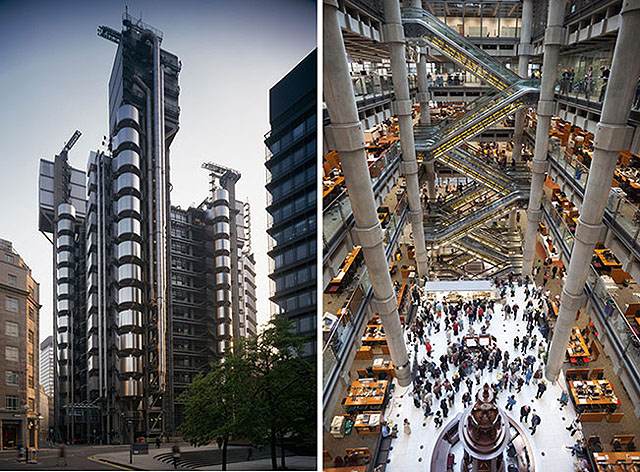 Location:
Books: