Richard Neutra
470, West Vista Chino, Palm Springs. California, United Unidos.1947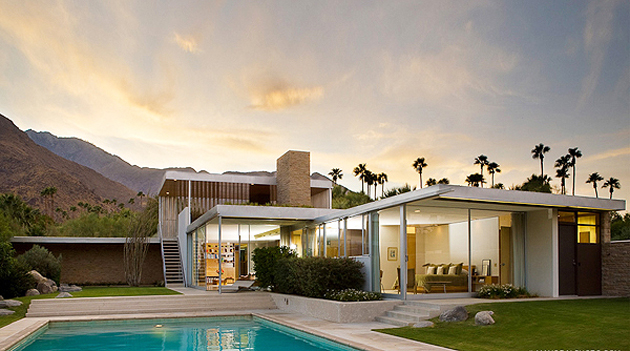 Photography: Mayoralphoto
Neutra was commissioned to make a home in the desert of California in the vicinity of Palm Springs, town at the foot of Mount San Jacinto shelter of the great Hollywood stars of the era. Your customer Edgar Kaufmann commissioned a few years earlier had another home to Frank Lloyd Wright's famous Falling Water, where unlike Wright housing wanted a house with lots of light and very light.
The architect up a home in which the horizontal planes plated decks seem to float on transparent glass walls,where the single vertical pronounced the fireplace next to the gazebo (central part of the house), where skillfully dodges ban eliminating build a second height of the gazebo walls except for the fireplace and vertical aluminum foils.
The cross-shaped floor guarantees receiving both daylight and good ventilation and maintain a privacy bedroom "extreme" both the hosts and their children. There are on this floor contrasts four major wings like almost inadvertently enters the garden with soft oscillations throughout the house ready at right angles.
Large sliding glass doors lead to open spaces, adjacent courtyards, both the living room and in the master bedroom that opens to the pool and bronze shades whose attenuated the silvery sheen of the house.
The basic materials used as stone, glass and steel, and tended not to depart from the range of colors than the desert offered, so that the house is not their natural environment desentonase. Is, the presence of patios and porches in housing connects the interior and exterior, so that the desert seems to take part in the same building.
References:
Work detailed in Wikiarquitectura:
Page of Architect:
Video of the Architect of the Foundation Caja de Arquitectos:
Imagenes / Plans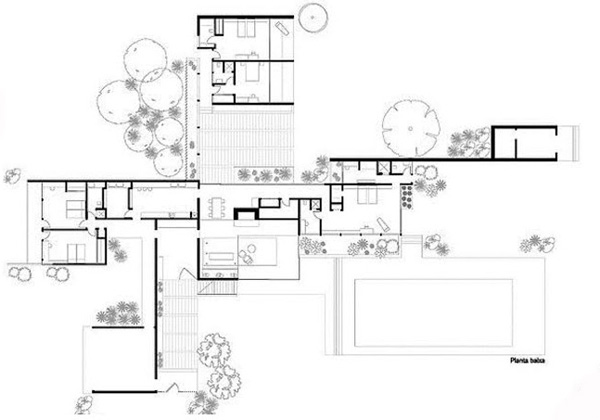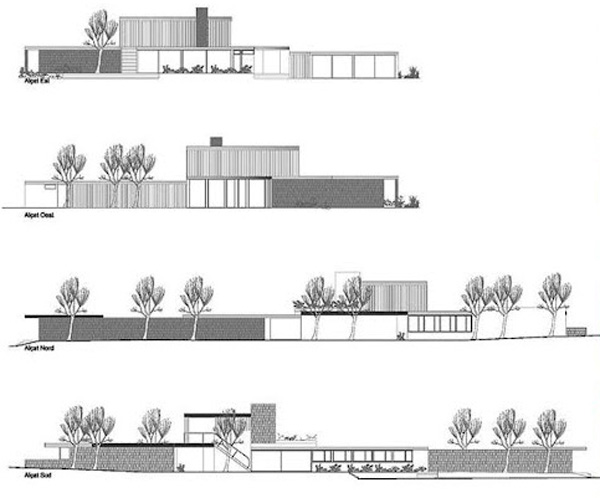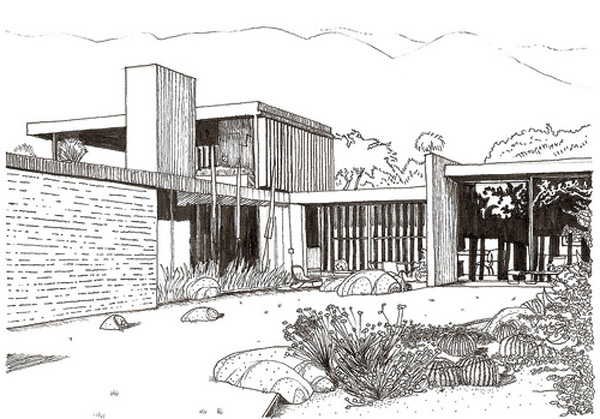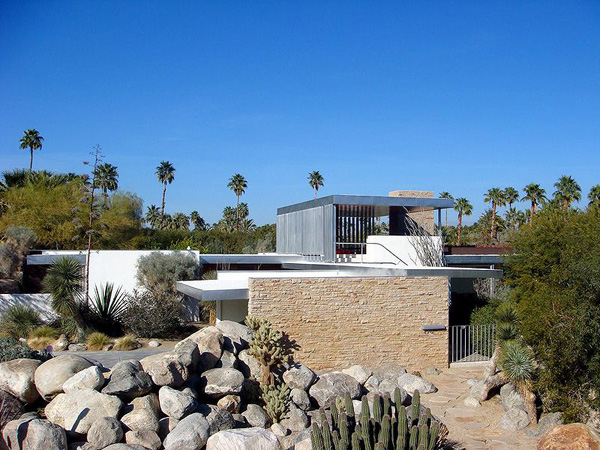 Photography: Carlosgonzalez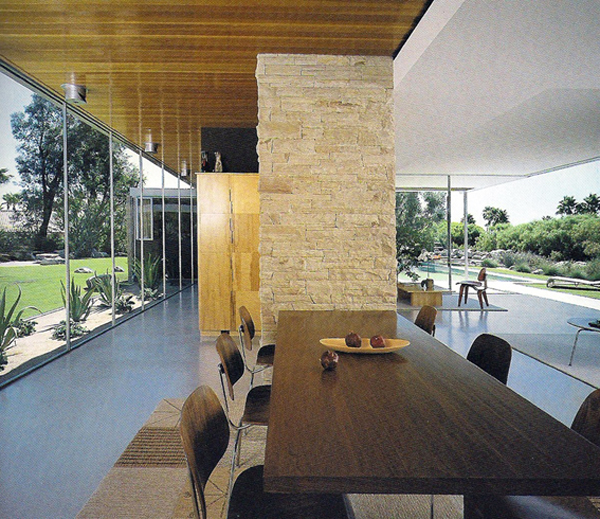 Photography: Entangled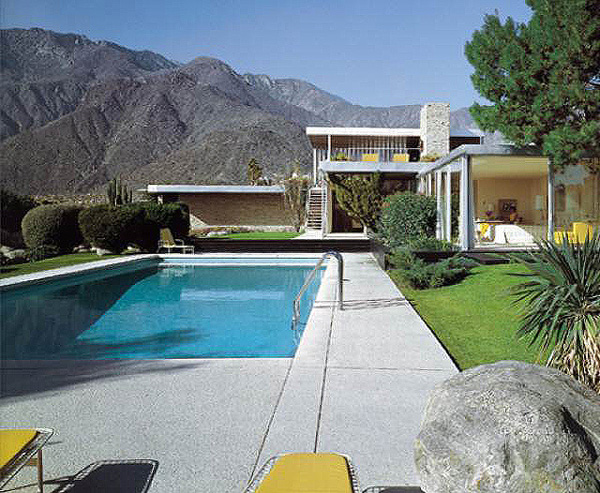 Photography: Don Higgins
Location:

View Larger Map
Books: