Carlos Amiches,Martin Dominguez.Eduardo TORROJA
The Pardo. Madrid.1941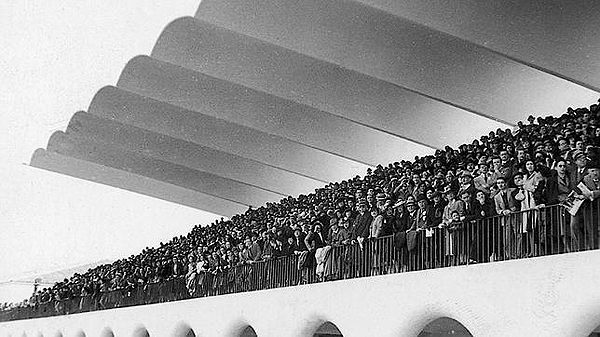 Photography:Wikipedia
La Zarzuela Racecourse was begun in 1935 but not opened until May 1941, due to the Civil War, although the work was virtually completed the 18 July 1936. He was inspired by the San Siro in Milan and had a budget of three million pesetas. It replaced the old racecourse of La Castellana and in the nine projects met, resulting winner Arniches signed by architects and Dominguez and by engineer Eduardo Torroja.
The building is in an area with a large gap and consists of three distinct parts, tracks, Horse area and the area to the public. The area designated for the public is made up of bleachers seating overlooking the race track and an upper gallery open to the track and grandstands paddock.La structure is the most innovative and representative element of the racecourse which highlights cover , made with sheet shaped concrete hyperboloid, that just 5 cm. thick at the end of the cantilever support all efforts without ribs or reinforcements, simply with a rear anchor straps, separated by five meters. The marquee laminar flies almost 13 meters.
The stands of the spectators is based on its top in a main vertical support inside another highly rigid support. The latter position is sometimes required by the functional need of housing under the Tier One gallery with direct access to the track. Volada on consoles coming out of the main stand, under the front porch, is arranged a gallery open to the public service is not.
... "Building, architecture, can not overlook the reality of the physical phenomenon, namely, of the laws of statics. Its beauty is essentially based on the truth, on the rationality of the structure; must therefore, be achievable with no additions or external ornamentation. But, to obtain, requires a long and tenacious effort in the sense of the reasons for resistance intimate forms.(E.Torroja).
References:
Work detailed in Wikiarquitectura :
Biography of the Engineer Eduardo Torroja
Plans / Imagenes: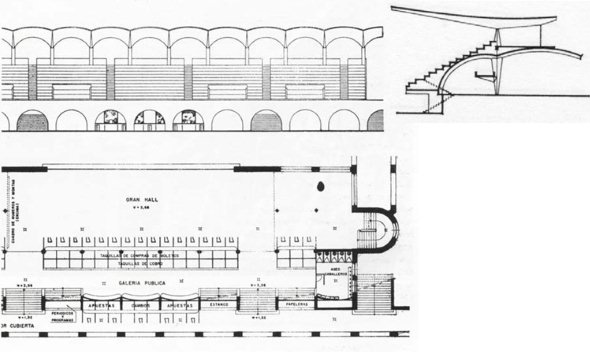 Photography: Hipodromoycaballos.blogspot
Photography: Cristina Janes
Recently the Zarzuela Hippodrome has been restored and refurbished by the Junquera Studio Architects where he received the first prize 12012 College of Architects of Madrid. The Hippodrome is declared of cultural interest from October 2009.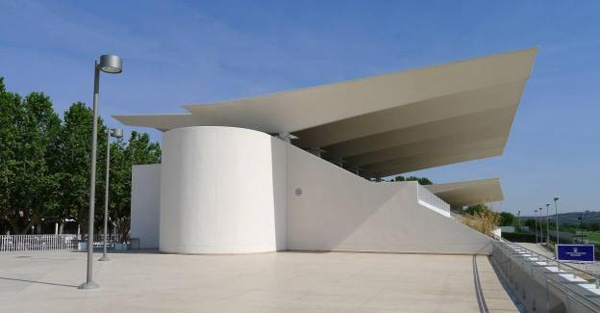 Location:

View Larger Map