Jose Antonio Coderch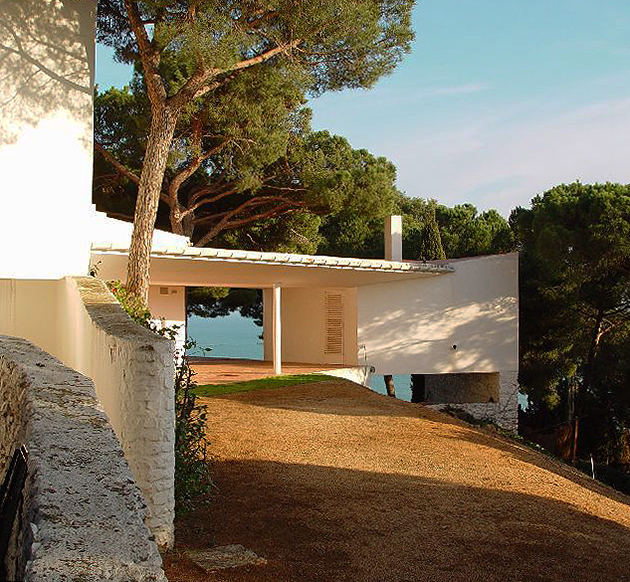 TORRENOVA, 16.Caldes de Estrac
Barcelona, Spain. 1953
This small vacation home is one of the landmarks of twentieth century Catalan architecture. Designed by the young Coderch few years after the end of World War 2, is a brilliant exercise in integration of a small piece of architecture in a privileged landscape.
The project is proposed on a parcel that extends extends along the undulations of a promontory of land on the coast. One of the most important characteristics of the site is the presence of lush vegetation mainly composed of a Mediterranean pine grove. The house that the architect proposes masterfully adapts to the topography of the site drawing geometric shapes that define the escarpment. At the same time, scrupulously respects trees punctuate the environment.
The building is nucleated in the main room space, around the small dining. An enclosure which acts as a concentrator of the three spaces that define the home, bedroom wing, the large terrace with pool and guest pavilion. The clever arrangement of holes makes from that central area can enjoy the best views of the area among which are those that enhance the perception distant sea horizon from the top.
In a second plant would be placed initially master bedroom and a private area stay. Analysis of existing plants is concluded that the latter space is modified over time, expand its construction with the addition of a second bedroom and related services.
The arrangement and shape of the volume will reflect an adjustment to place radical, strategies related to the implementation of the architecture in a personal interpretation of the author. It thus generates, an architecture of a rich spatial unravels the needs and customs of the promoter, Mr.. Ugalde, especially his penchant for walks along this area of ​​the Catalan coast.
The magnificent images, which would in turn photographer Catala Roca- contribute greatly to generate that special aura of surrealism related to the house architecture Ugalde has in the country's architectural culture.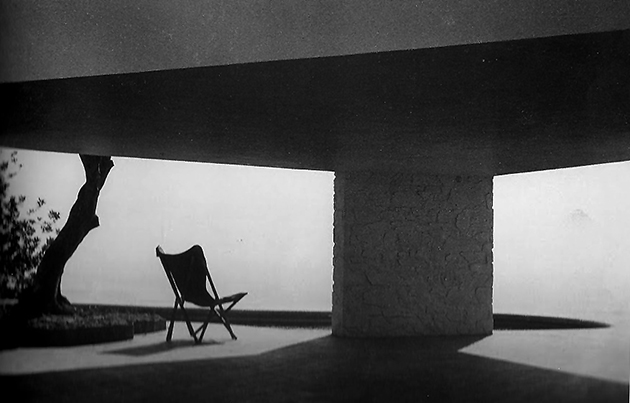 View from the terrace. Ugalde House. Photos: Catala Roca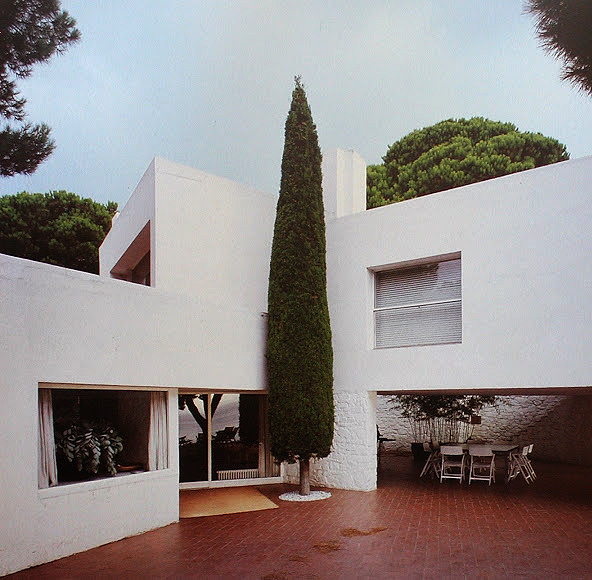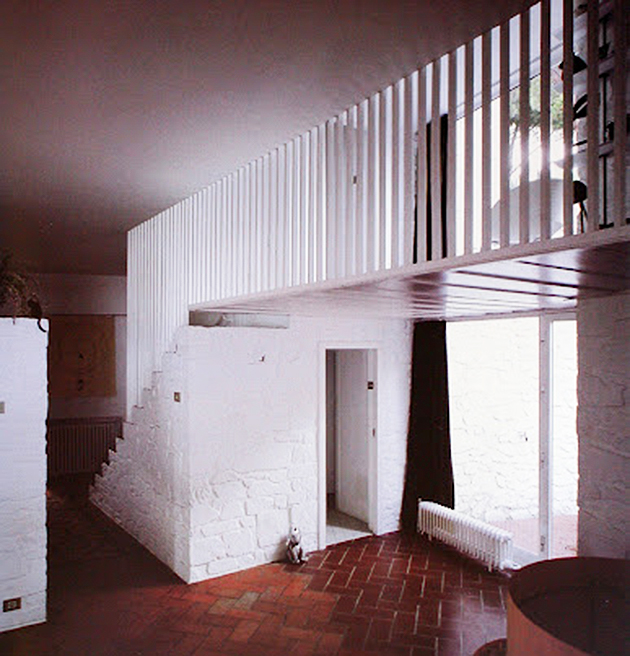 Space next to the main dining room staircase
More information:
Ugalde House. AfasiaArq Blog
Ugalde House Coderch. Archinotes
Photos and drawings of the Casa Ugalde. Morphology Garcia Cano. Picasa
Ugalde House from Patrimoni.TV on Vimeo.
House plans:
Books: