José LuisSert
64 Francis Avenue, Cambridge
Boston Massachussets, USA. 1958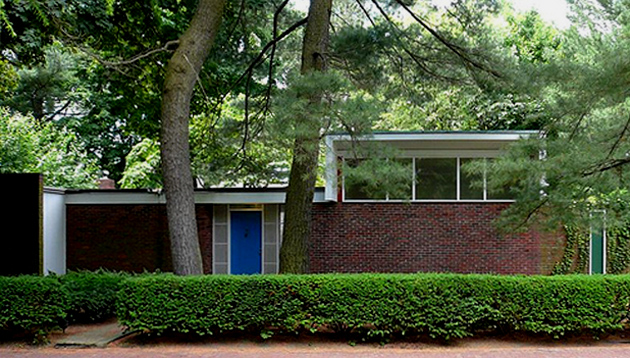 This house was built by the Catalan architect for his family in the years he spent at Harvard University. Reflects to some extent the concerns that José Luis Sert had in those years. His proposal is to realize their ideas for housing with courtyards; were already experiencing something other figures meant international architecture as Mies van der Rohe or Arne Jacobsen.
That same spatial concept, the courtyard house in a plant as residential areas generating unit greater, would propose in his design for the Regulatory Plan of Chimbote in Peru to 1948. The proposal built on Cambirdge,José LuisSert occupy a corner plot 20 mts x35 that would be donated by the university. There would set this house on one floor partially occupying the area available.
The draft Sert is characterized by high functionality and simplicity that generates conceptual spaces of great comfort. The overall composition of the work is based on defining a substantially closed box outside muraria in which are embedded spaces covered. At its center would place a large central courtyard that articulates the relationship between daily spaces and bedroom area. Each of these areas has in turn with independent courtyards.
Case articulates with the addition of a volume of space to accommodate a single vehicle. In the stands opposite the main entrance and representative. This facade is broken in turn to add a small bump which is an alteration of the overall concept and is conceived as a stiffness element compositional fragments giving a better articulation of planes and volumes.
The section of the building, with inward sloping roofs, allows a dim indirect lighting of interior spaces from the top. A strategy that gives a rich and interest to all domestic premises combine and articulate with external bounded by the perimeter fence. These openings are carefully studied to allow the entry of light and the sun during the long hard winter of Massachusetts.
The house was dark, behold LuisSert in Cambridge is a small masterpiece that has not received the recognition it deserves and has barely adequate disclosure to his great interest.
More information:
Description of the house yard José Luis Sert. Issole Blog
Information and images of the work. Theory and Methods. FAUD Universidad Nacional de Córdoba, Argentina
Analysis of the evolution of the modern concept of courtyard home. The modern form of architecture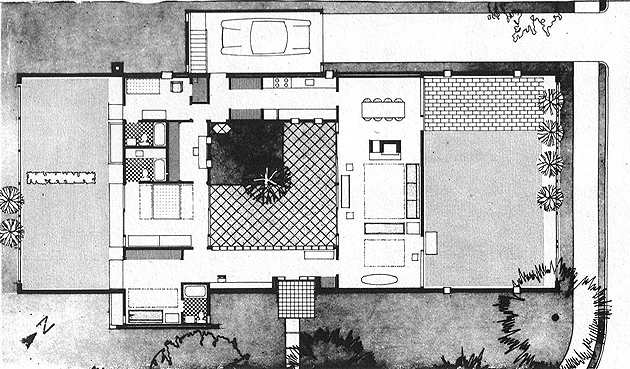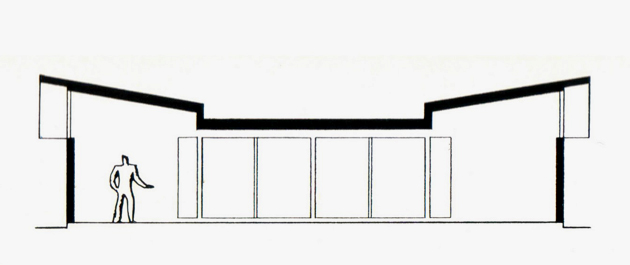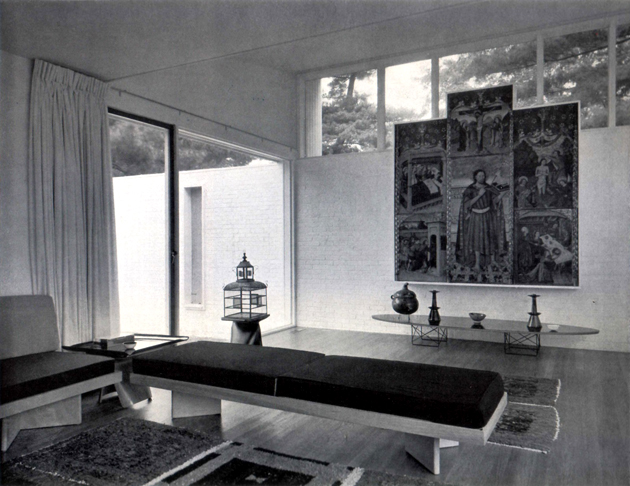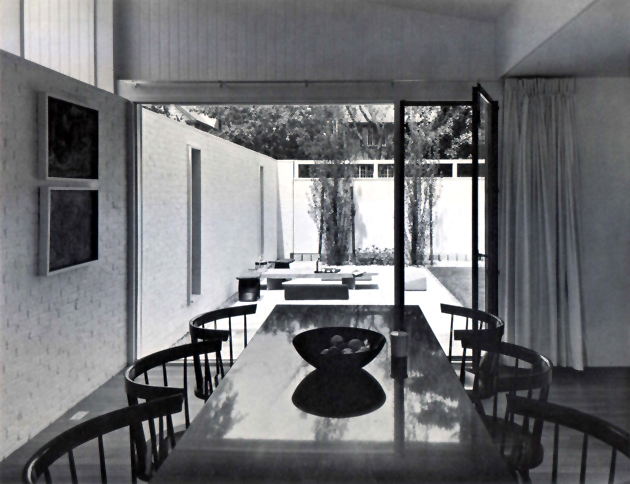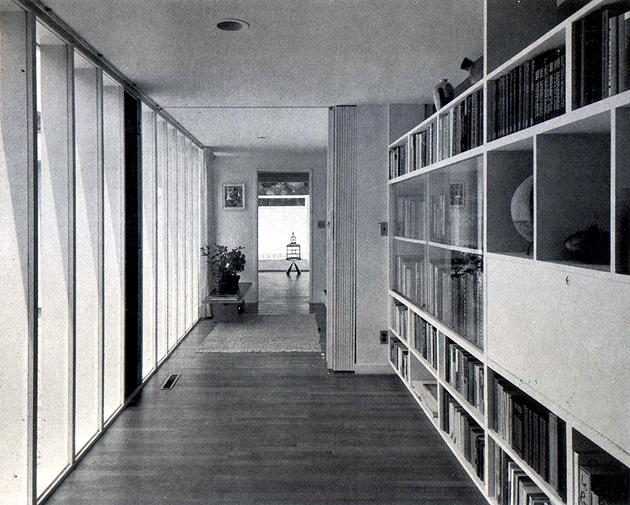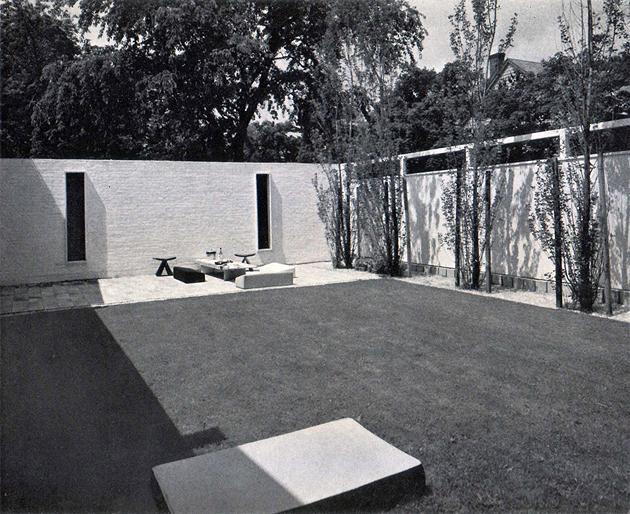 Location:

View Larger Map
Books: