Alvar Aalto
Säynätsalo, Jiváskylä. Finland, 1952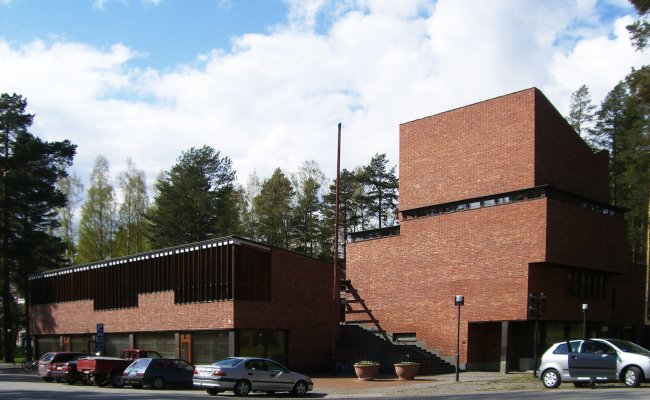 The City of a small Finnish population is in the Isle of Saynatsalo, which has about three thousand inhabitants and then lived in a modest industry. Aalto would face in 1949 City Council to contest that was organized by the municipality, It was built at a difficult stage for the architect after the death of his wife and partner in design work.
It is a simple building in outward appearance but high structural complexity. To start is a multifunctional building, with library, bookstore, day nursery, bank, housing, pharmacy, shops and, obviously, offices and council offices, addition to the board room. The building was built around a large cloister from the street, where access to the office is from the courtyard. The building is divided into three floors in height follow a staggered arrangement, with courtyard situated at the height of the first floor and the other built on different levels. The peculiar structure together with the presence of brick inside are an important innovation with respect to the traditional Finnish architecture.
The city is influenced both in materials and dimensions of volume for a trip to Italy where he performed the architect impact the City of Siena.
This work has the own personal stamp that this architect buildings awarded: always original, complex, seemingly simple, and beauty hidden in their ways in the end get a distinctive appearance and ideal concept of what is meant by a welcoming.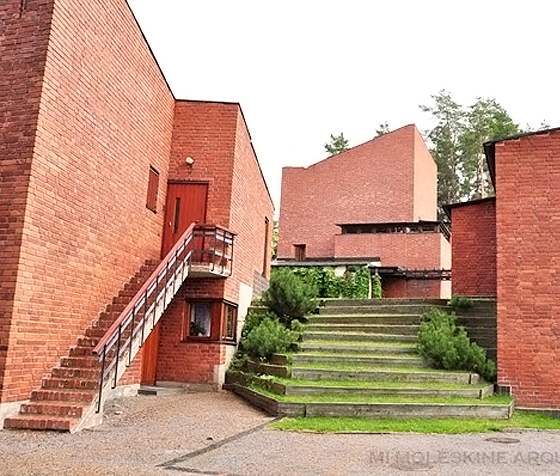 References:
Work detailed in Wikiarquitectura :
Architect Biography:
Page on the Architect:
Video of his work and work:
Imagenes / Plans: