Carles Ferrater, Beth Figueras y Josep Canosa
Street Doctor Font i Quer. Montjuic Park.
Barcelona, Spain. 1999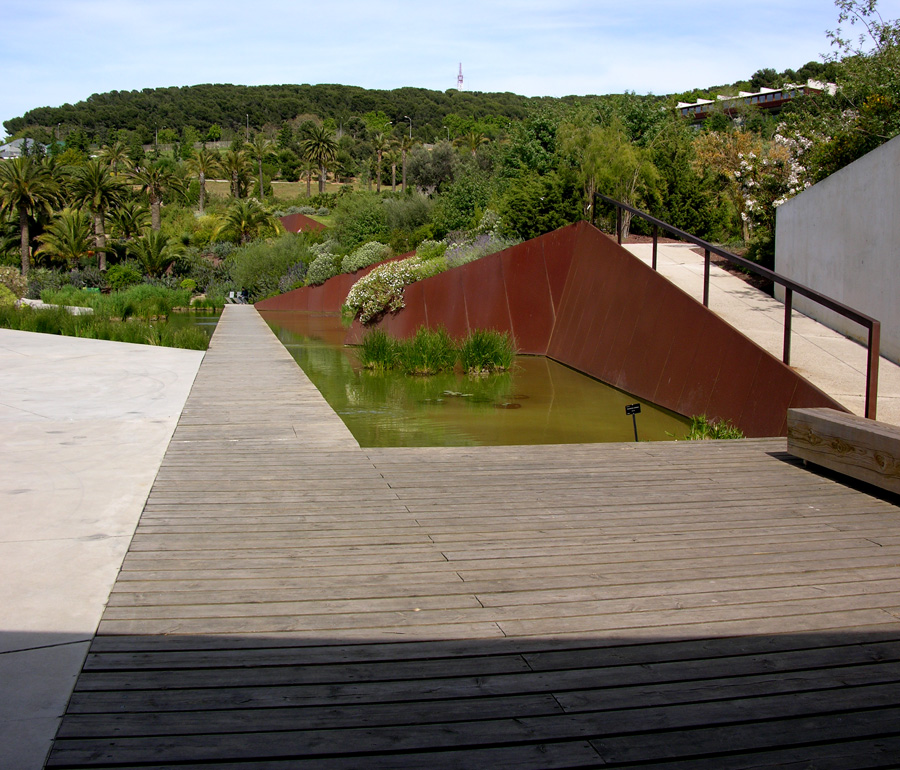 Access to the exhibition space of the Botanical Garden
This is a landscaped area of 14 hectares which is situated on one of the slopes of the mountain of Montjuic in Barcelona, one of the great open spaces that characterize the geography of the Catalan city.
The design strategy for the implementation is based on the definition of a network divided triangularly space for good adaptation to irregularities in the topography. This raises a mechanism for designing road reticulated mesh, to be accommodating and establishing a comfortable tours for visitors. The result forms a landscape generated characteristic which forms are repeated brittle imposed by the geometry chosen. It has organized this kind of fractal structure is repeated at various scales and components.
This is the case of folded metal parts using Cor-Ten steel for containing elements of earth, that allows to form a concave and convex enclosures convenience. In this manner, expansions generated paths that define places of stay and appropriate viewpoints to use distant prospects. The restrained use of cement in roads and buildings establishes a language of color contrast with the lush vegetation acclimated here.
The main access point to the site is at the bottom of the hillside next to a large parking provided for users. It is defined as a small building door that blends into the landscape to form part dela containment walls. Togetherwith he placed a small pond for aquatic plant groups present establishing a welcoming space. At the top of the hill stands the headquarters of the Botanical Institute of Barcelona, abstract building is defined as a rectangular parallelepiped elongated two-story that seems to float on the premises.
The arrangement of the collections of species and ground cover, shrubs and trees are grouped by geographical and climatic. It has sought to show similar to those that exist in Catalonia. A distributional approach and intelligent care of vegetation allows overall freshness, with a rich alternating shapes and colors. Something that makes the whole a very interesting landscaped grounds, which took into account the sensory enjoyment of the visitor.
References:
Carles Ferrater. Office of Architecture in Barcelona
Official website of the Barcelona Botanical Garden
Personal tour of the gardens. Travel Photbox
Carlos Ferrater and the Botanical Garden of Barcelona. Presentation of TVE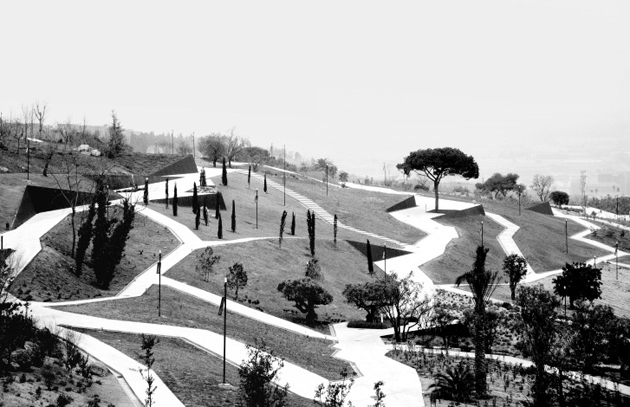 Garden view planting just initiated the feature is perceived available road structure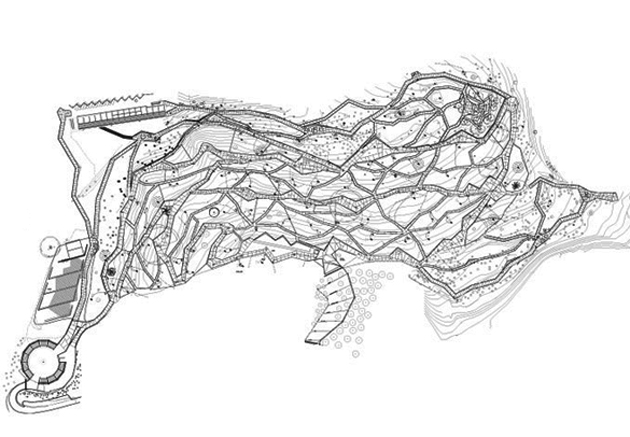 General plan of the whole. The blog of Michael Crow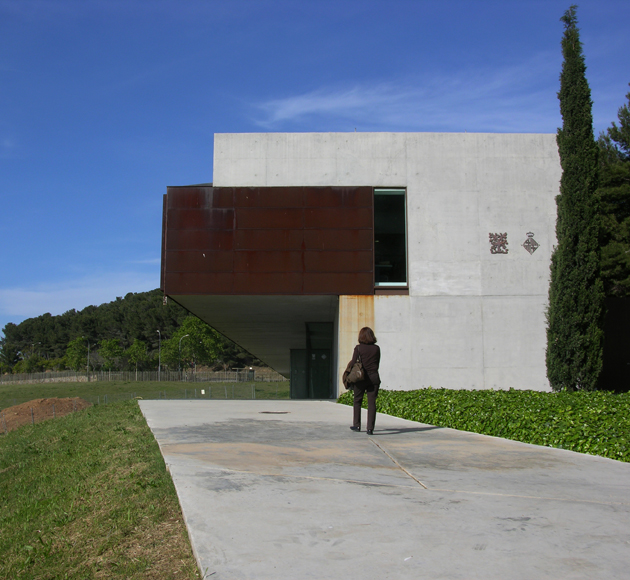 Head of the Institute of Botany of Barcelona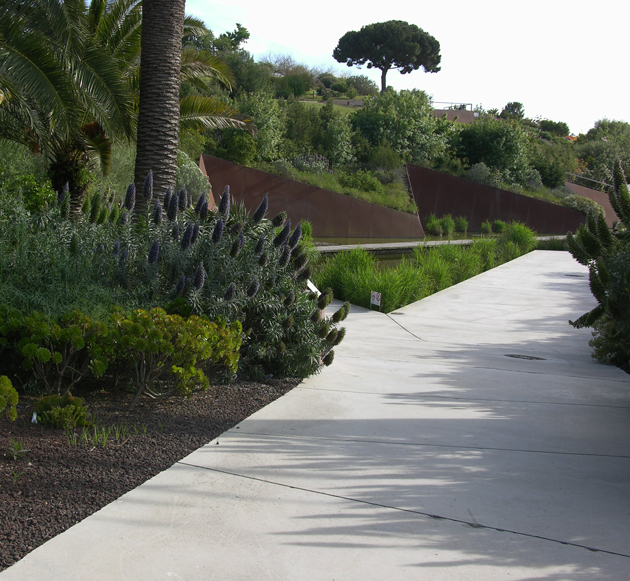 Books:
Location: