Peter y Anneliese Latz + Partners
Duisburg Nord. North Rhine-Westphalia, Germany. 1991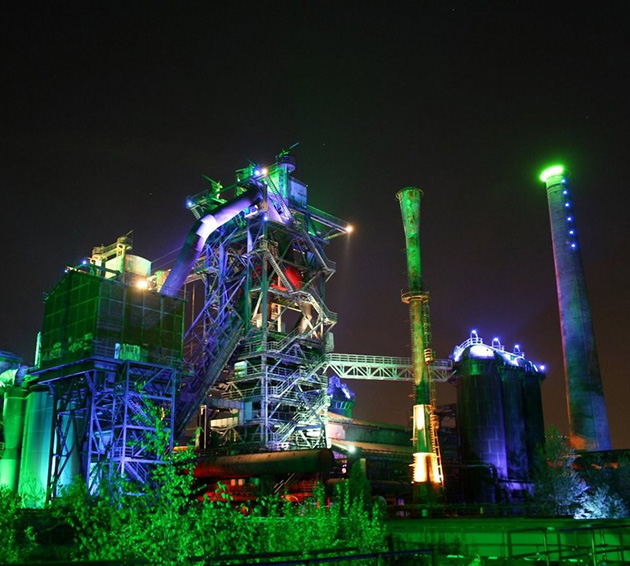 Central structure corresponding to former Thyssen blast furnace in Duisburg Landscape Park
The Landscape Park Duisburg-Nord is a formidable landscape recovery operation has acted on an abandoned industrial and highly contaminated, the old blast furnaces Thyssen facilities located on Meiderich. From 1900, and for 85 years old, the area would be used for the production of about 37 million tons of steel, occupying an area of 200 acres with manufacturing facilities, collection of minerals and waste of all kinds.
A late 80, would begin a process of rehabilitation of large landscape areas in the densely populated Ruhr geography, in West Germany. A space in which are concentrated over 5 million. The Kommunal connection Ruhrgebiet (association of municipalities in the region) be constituted as a private public body in which they try reconfiguring and improving neglected areas by applying techniques of formal and informal planning and protection, design and development of new open spaces. In 1966, be presented the first Regional Plan for the whole then would be updated and improved on developments specific partial reconfiguration.
In 1989, the proposal would be submitted IBA Emscher Park be organized over 100 specific projects with an investment of 4.000 million of the old Deutsche Marks. One of the ideas that arise in the development of the whole strategy of large-scale planning- field recovery would be occupied by the company Thyssen north of the city of Duisburg. A design competition would decide in 1991 landscape as undertake the task of converting this large industrial area.
The team formed by the marriage of Peter and Anneliese Latz win this contest, showed that four other teams. His proposal was based on accepting and preserve the legacy industrial remains and undertake the daunting task of environmental recovery of this large space using a strategy called phytoremediation. They try to achieve decontamination of soil and water produced by decades of heavy industrial use utilizing appropriate vegetation, one that can fit on one side and rebuild, fertile mantle progressively and on the other, cleaning of various chemical contaminants and poison the surrounding waters and soil.
The main concern would projective, however, on how to use numerous industrial structures, useless bits and pieces. Pieces such as huge furnaces and fireplaces, giant tanks, deposits and outdoor tracks, factory ships, etc would need a new reason for contemporary use. In this task have been hugely successful and, because it, the park has become a major attraction in this part of the region. The inherited memory emerge as an important basis for the conceptual design of this park heterodox.
The constructions and manufacturing, especially, the tremendous structures of the abandoned blast furnaces are a spectral landscape scene reminiscent of a work of science fiction, a metropolis decline futuristic occupied by the remains of a vanished civilization. This perception and enjoyment rather peculiar has been accentuated by lighting very insightful treatment of the formal conditions of the environment; color work that emphasizes the ghostly structures and networks to service previous industrial activities.
Space between the one known reconfigurations Piazza Mettalica, a central space formally interesting in which cultural activities and acts as a metaphor representing the productive past the place, using a simple grid of large steel tiles. The old tank of gas present in the area has been reused as a giant pool in which one learns and practices a dive in dark environments with a large user success. Numerous other abandoned areas are also used for other sporting and leisure activities, As is the case of the former coal silos which have been converted into areas for climbing practice, formalized gardens or playgrounds different forms and elements.
Most notable is the introduction of appropriate vegetation recurring acts trying to solve the problem of pollution. A myriad of trees, shrubbery, all weeds and brush embedded in a rational, are gradually colonizing an area already devastated. With several decades of experience and has been creating innovative coexistence between industrial appearances and vegetation, It has already created an ecosystem of newly minted, halfway between industrial civilization and the recovery of control of the territory by natural species.
More information:
Official Site del Parque paisajístico Duisburg. Landscape Park Duisburg-Nord
Analysis of the elements of the park. Visceral Intricacy Blog
Description of park. Blog Thinking Jardines
Duisburg-Nord Description Landschaftpark. Wikipedia
Photo Collection presents the industrial remains of the park
Plans: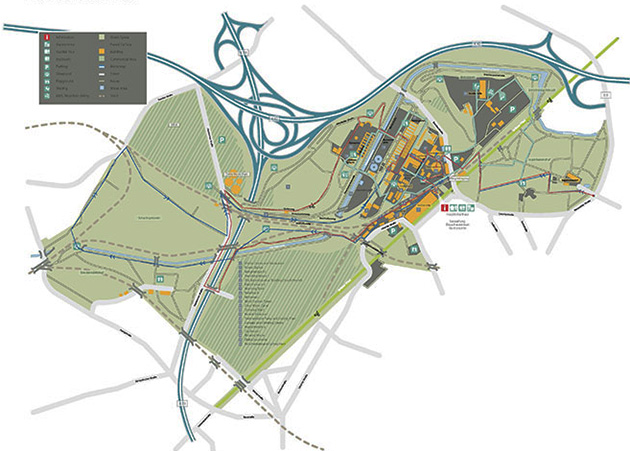 Wide of intervention area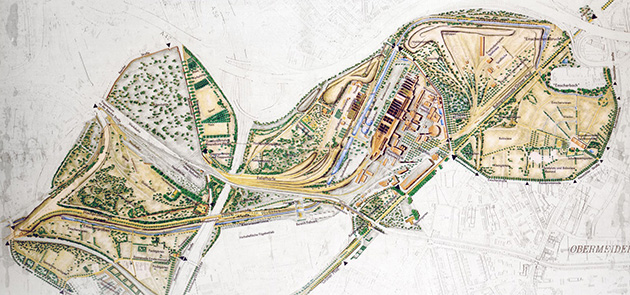 Plant planting conducted descriptive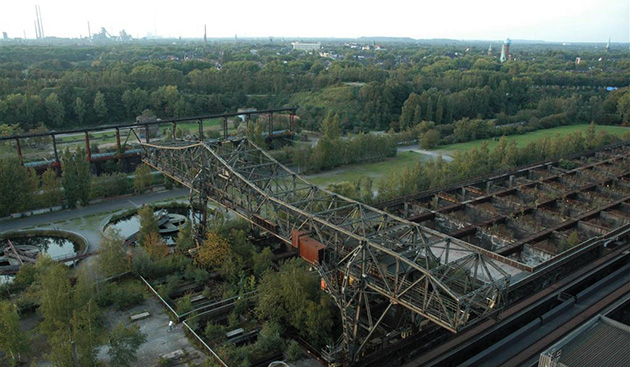 The landscape framework of Landschaftpark in the metropolitan area of ​​the city of Duisburg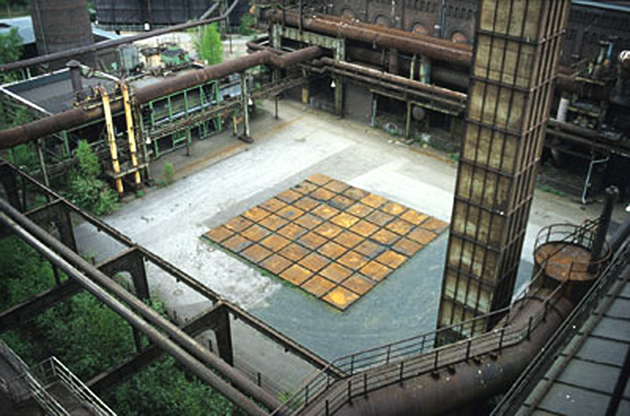 The space Piazza Mettalica in the center of the park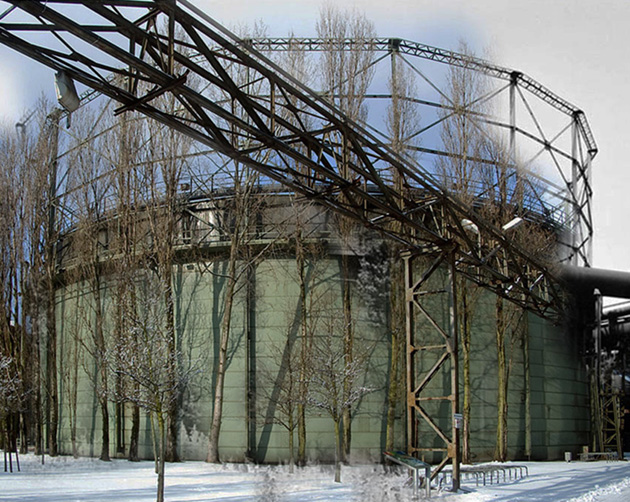 Ancient gas tank used as a pool for diving
Auditorium space rehabilitating an old factory maintaining existing machines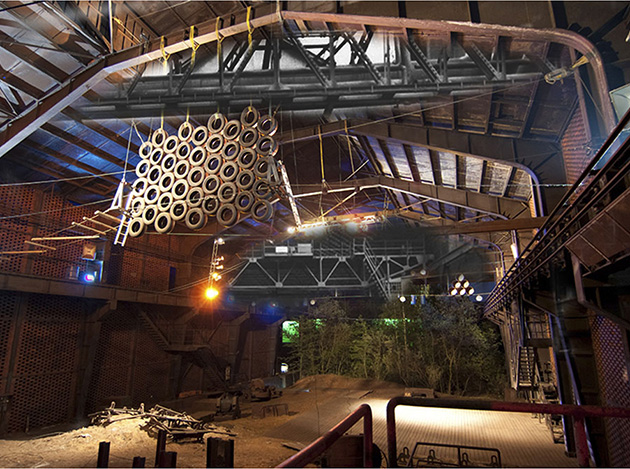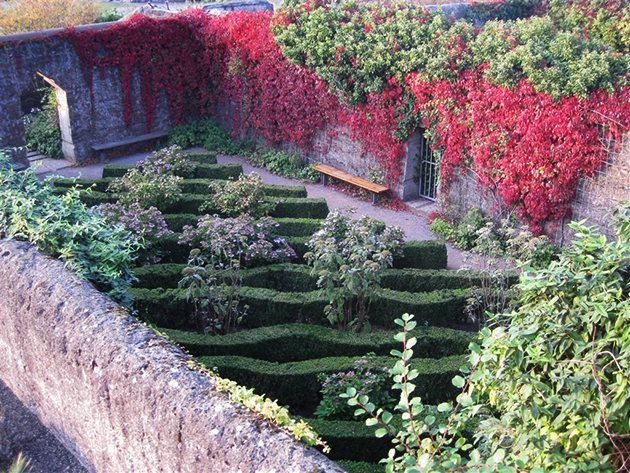 Formal garden space incorporated an abandoned coal silo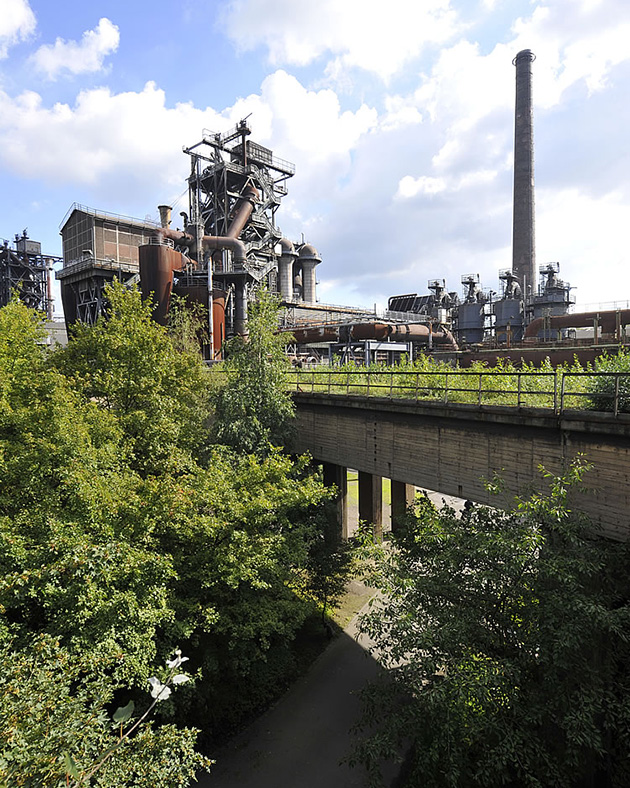 State of outdoor vegetation. Image: Thomas Berns