Ryue Nishizawa y Rei Nato
Isla Teshima, Takamatsu
Prefectura de Kagawa, Japan. 2010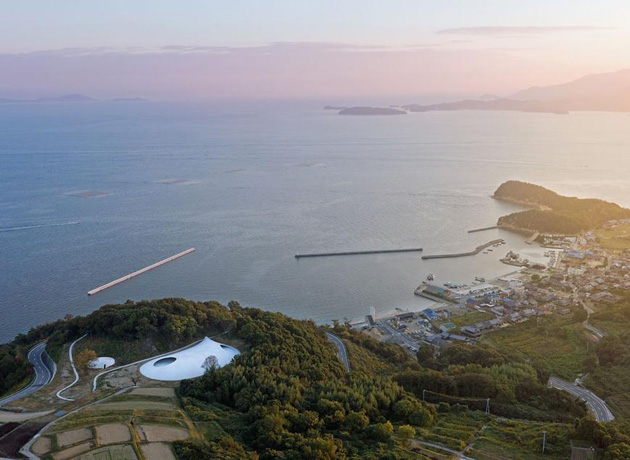 The museum built on the coast of the island of Teshima. Image: Iwan Baan
This pavilion is one of the proposals made in 2010 within the activities of the Setouchi International Art Festival which is held every three years. Was raised as an artistic intervention conducted jointly by architect Ryue Nishizawa and artist Rei Nato.
The proposed spatial concept resembles a giant drop of water falling on a topographical slit. It is situated on the top of a small hill, along the shore of Teshima, a small island near the city of Takamatsu. It formed as a very light concrete sheet only 15 cm thickness which is pierced at two points to establish a visual relationship between the undulating controlled inner and outer space leafy. For those elliptical holes sneaks perception of the surrounding vegetation and the sky allowing free movement of water and snow with the wind in the yards well formed.
There, the sound of the waves and the wind in the trees from the nearby coast reverberates in the smooth interior surfaces, while the changing position of the sun and clouds gradually transforms the atmosphere thus created. The site is accessed by a winding path that carries visitors to the top of the elevation of Mount Myojin. The tour allows us to contemplate the view that the landscape of this small archipelago of islands offers from height.
The construction system is of extreme simplicity. One material forms walls and ceilings floors, the concrete which is used here in a dynamic, resembling the arrangement and geometry of the surface tension of the liquid.
More information:
Teshima Art Museum. DesignBoom
Teshima Art Museum. Domus Magazine
Official Site of the Setouchi Art Triennial
Description of the construction process. Shinkeshiku Sha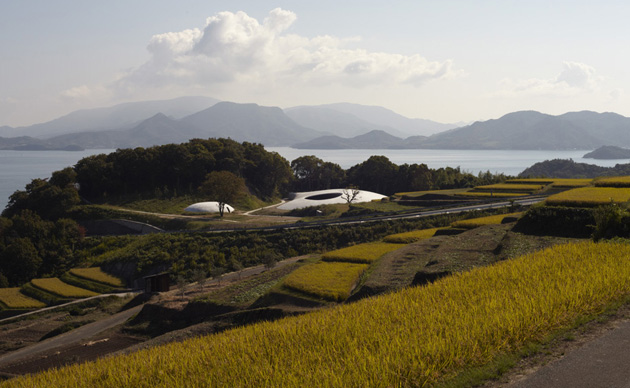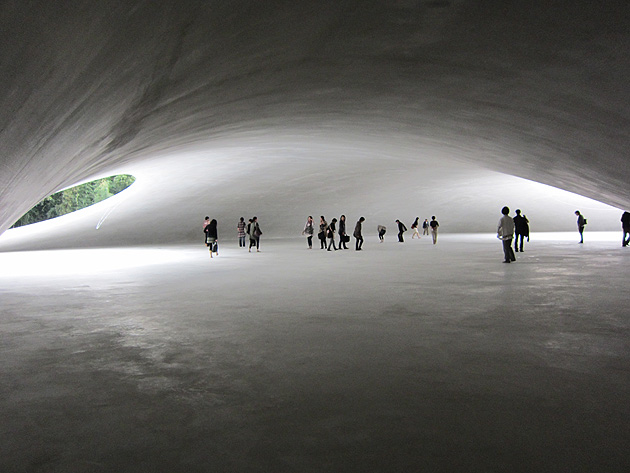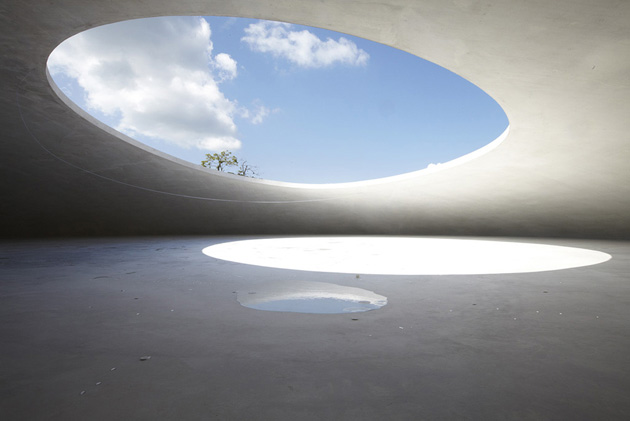 The interior space of the building. Photography: Noburu Morikawa

Plans: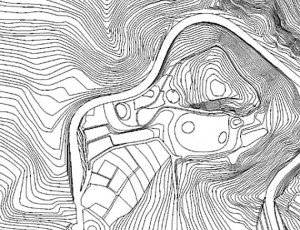 Location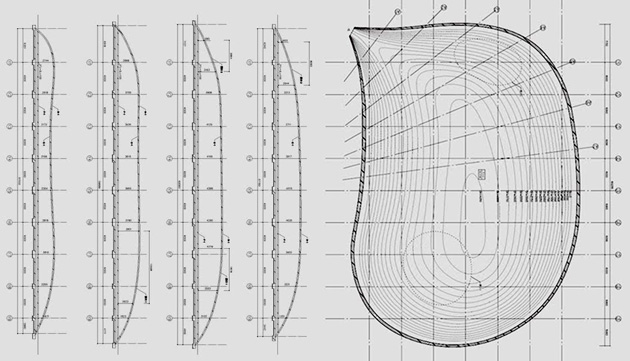 Sections and general plant

Location:

View Larger Map
Books: