Adalberto Libera and Curzio Malaparte
Punta Masullo. Isle of Capri, Italy. 1943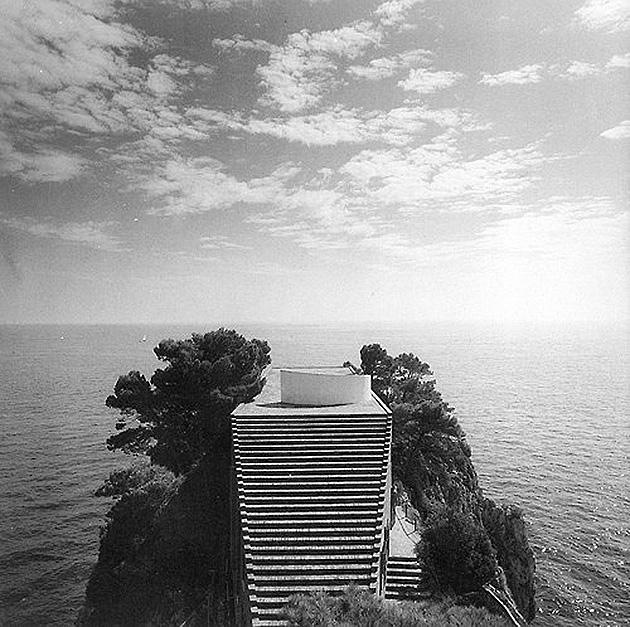 This house is an icon representing the finest architecture made in Italy in the first half of the twentieth century. Emerging from the combination of the ideas of the great architect Adalberto Libera and Curzio Malaparte writer's intuitions, constitutes a unique investigation of the relationship between architecture and landscape.
In this case, the beautiful island of Capri and its unique coastal landscape are instituted in counterpoint to an insertion built smart and simple architecture. A rational act is tinged surrealism to build a new place that talks fluently and from the ease of insertion in a spectacular setting.
La Casa Malaparte opens a new perspective to the site, rematándolo with a volume cave the deformed parallelepiped, which culminate abstract straight lines and the small existing natural promontory. Two elements have just established this dialogue between architecture and skyline, the staircase that opens to the landscape and deck accents topped with a low wall that protects the roof from the wind. It seems that the peculiar way that recalls the existing staircase to access the Annunziata church on the island of Lipari, in the nearby Aeolian archipelago. The house generates its visual expansion on the views and connects with the surrounding area through a narrow path access, running through the dense vegetation. That artifact umbilical establishes a link with civilization faintest.
Its main interior, organized into a single plant, arise from strategy to frame the views like large panoramic canvases, almost static photographs of a picturesque. The grandeur and hardness rather terse penetrate well in domestic spaces through large glass window without gaps opening mechanisms. The materials used are basic, the walls plastered wall structures formed by, woodworks grades and rock materials and glazed earthenware in the interior and exterior flooring. The inner prism is divided into two main campuses in the main floor, the great room with the fireplace more public access by a staircase. And in the background, turned towards the sea the bedrooms, bathrooms and study the writer, Sancta Sanctorum which Malaparte be reserved for work in isolation and loneliness.
This home is seen as intimate and personal space for meditation and dialogue between man and his natural environment. A retreat bunker, overcomes irrational rationality prevailing. Something which explains in his book Skin.
Be configured this way a new place in the landscape that has since inspired many artists. Because of this, Casa Malaparte is a relevant expression of a way of understanding art made in the turbulent period of history in Italy, Prior to World War 2.
More information:
Analysis and description of the house. Aryse.org
A symbol of architecture. Blog Quadrature Architects
La Casa Malaparte in Wiki Architecture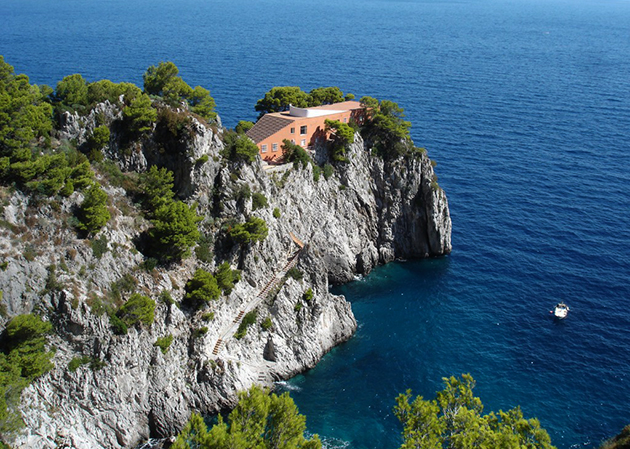 The stunning location of the house in Punta Masullo of the island of Capri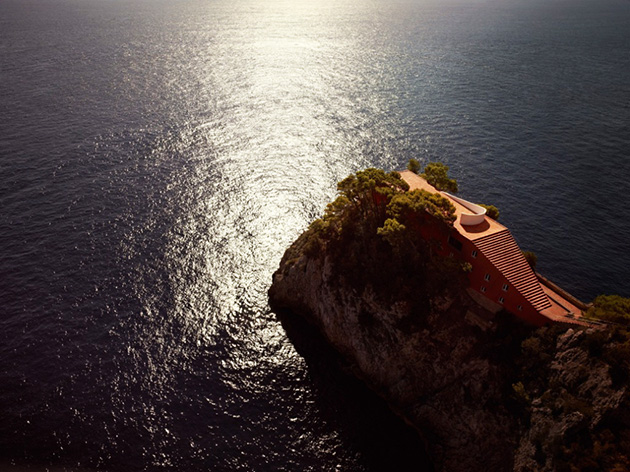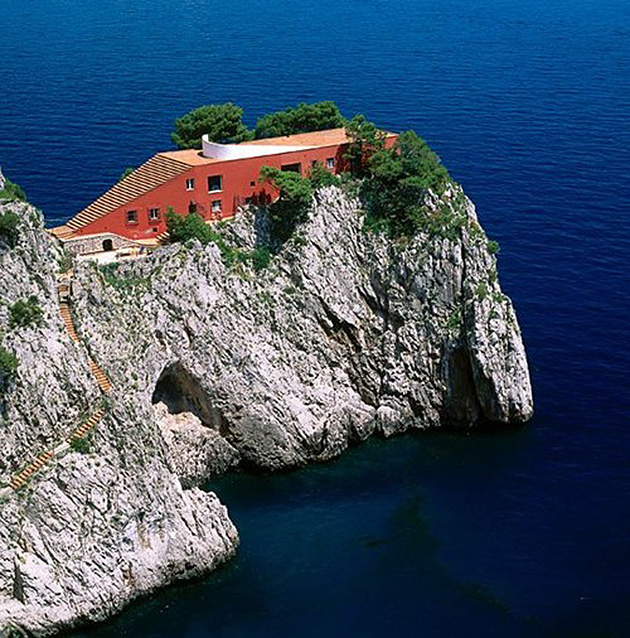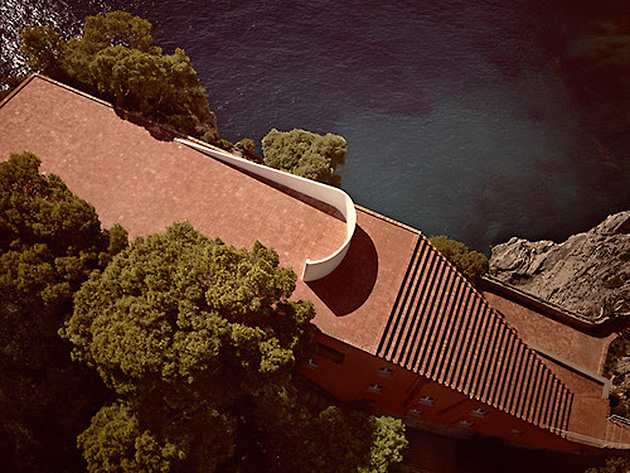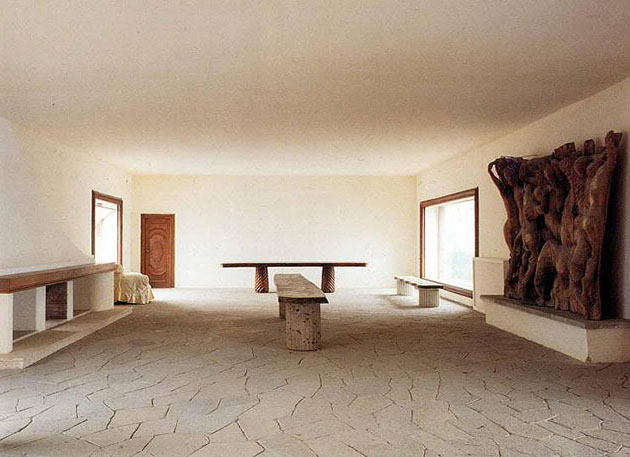 View of the main hall of the building with the large fireplace on the right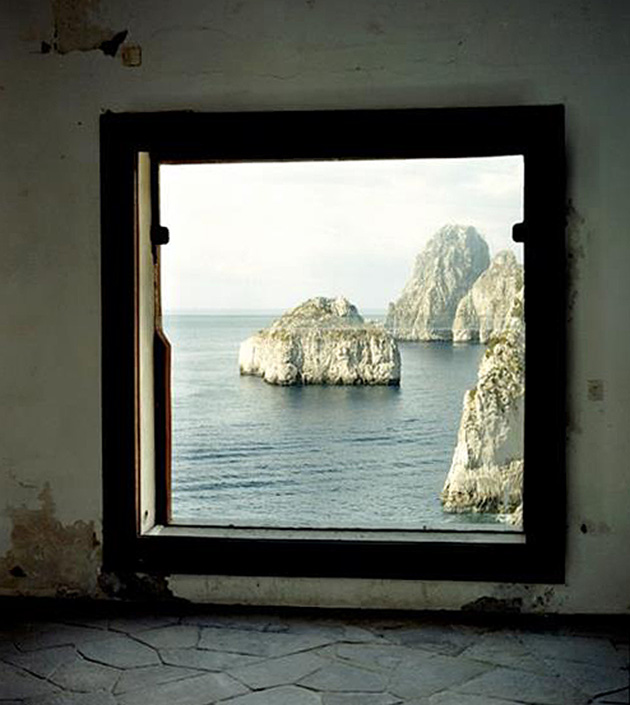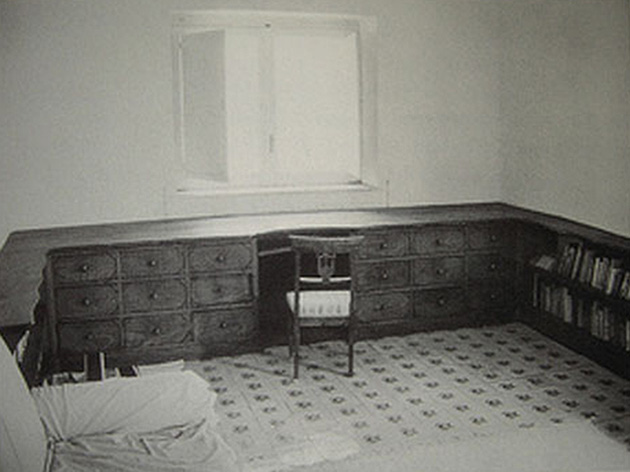 Studio space at the end of the house
Plans: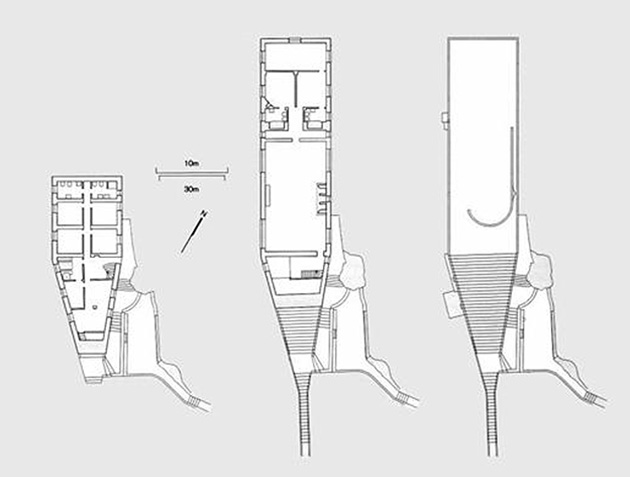 The various floors of the building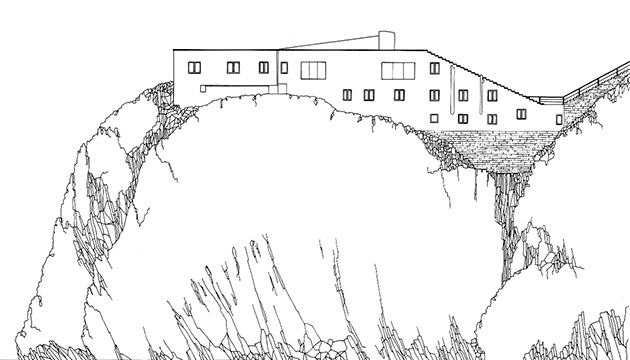 Interpretation side elevation. Drawing: Savinio
Location:

View Larger Map

Scene Casa Malaparte in Le Mépris. From the footage located 1h 23m
Contempt (Contempt) 1963. A film by Jean Luc Godard takes the scenario of the Casa Malaparte
Books: