By Federico Garcia Beard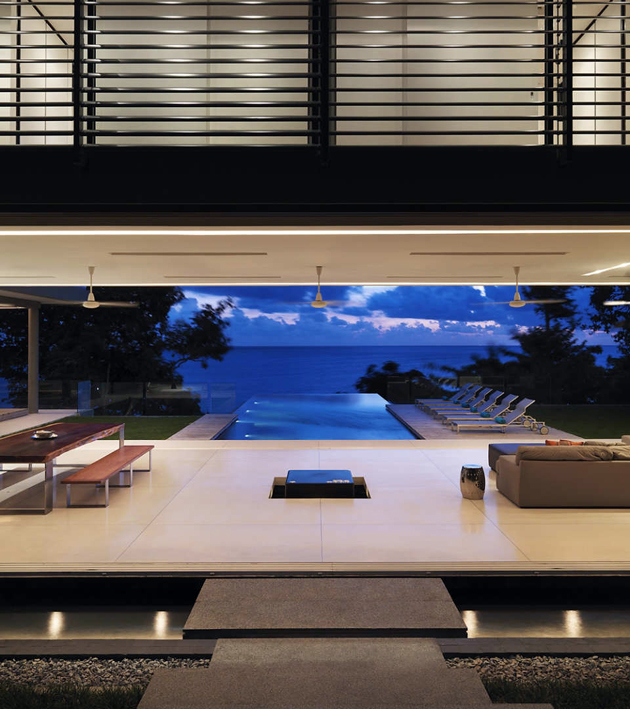 View from one of the inner terraces of the Villa.

The Villa Amanzi is a sample of the most sophisticated luxury architecture that is offered for rent to the hyper millionaires. Built in a prime location off the coast of Phuket in Thailand is a tourist architecture banal exercise that shows what kind of things to spend their income the most powerful of this world.
Particularmente, el lujo y la ostentación me parecen una muestra repugnante de las desigualdades que mueven esta sociedad a la que pertenecemos. Mientras una gran parte de la población mundial sobrevive con escasísimos recursos, unas élites cada vez más privilegiadas y reducidas disponen de dineros, prestaciones y medios extraordinariamente sofisticados.
Como es el caso de esta casa de vacaciones, diseñada por Original Vision Studio, un equipo de arquitectos y diseñadores especializados en arquitectura turística con oficina en Hong Kong. Sus sencillos espacios, que aprovechan inteligentemente las cualidades de un entorno privilegiado, nos hacen envidiar el descanso de sus usuarios. Se trata de una construcción multinivel situada en un acantilado costero que integra los elementos naturales preexistentes con un respeto radical a su carácter geológico y vegetal.
Las múltiples bandejas habitables se combinan para generar una experiencia de libertad total, de acceso sensorial al paisaje. Un recinto vacacional único que cuenta con 800 m2 construidos, 6 dormitorios, dos espacios de estancia y piscina privada.
El edificio se apoya en un entorno de vegetación natural junto a una masa rocosa sobre la que la construcción parece flotar y a la que se añade una espectacular piscina colgante frente al mar de Andaman. El diálogo de las láminas de agua con el horizonte lejano se ha convertido en un recurso recurrente; casi un cliché inevitable para la arquitectura del lujo que se sitúa en la costa. Los diseñadores han jugado con una apertura completa hacia el entorno exterior para encajar la construcción en tres niveles. Por último hay que señalar que el mobiliario empleado y la decoración general de los interiores tienden a esa simplicidad sofisticada que se está imponiendo hoy en día como marca unitaria de la arquitectura del lujo en numerosos lugares del mundo.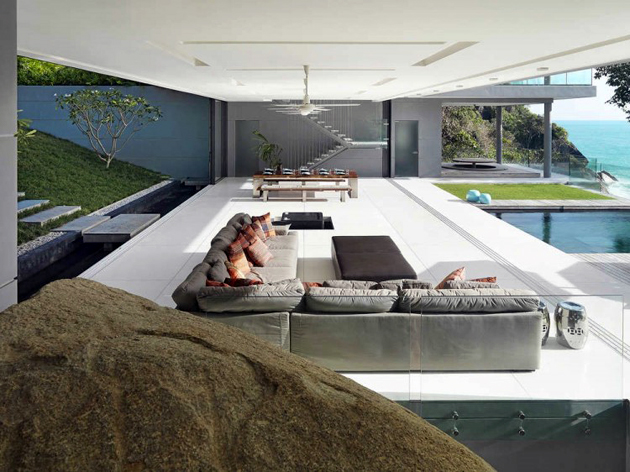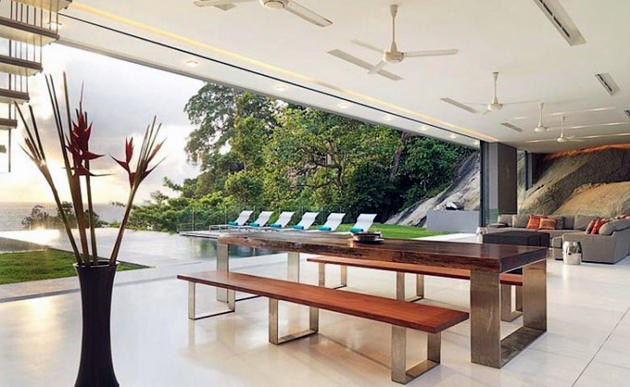 Si disponen de 2.000 $ diarios para gastar en su alquiler pueden contratarla aquí:
Villa Amanzi. Phuket Luxury
 Más Información:
Villa Amanzi: a sumptuous house on the rocks. Homedsgn 14/01/2011
Original Vision Studio. Página oficial de la oficina de arquitectura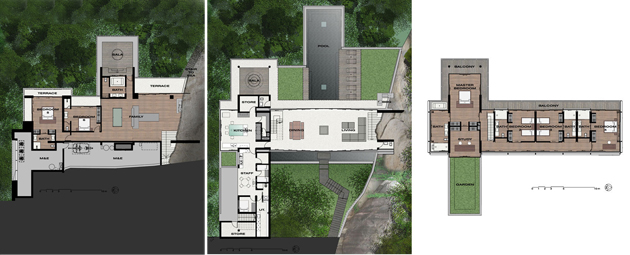 Plantas de la Villa Amanzi. Original Vision Estudio.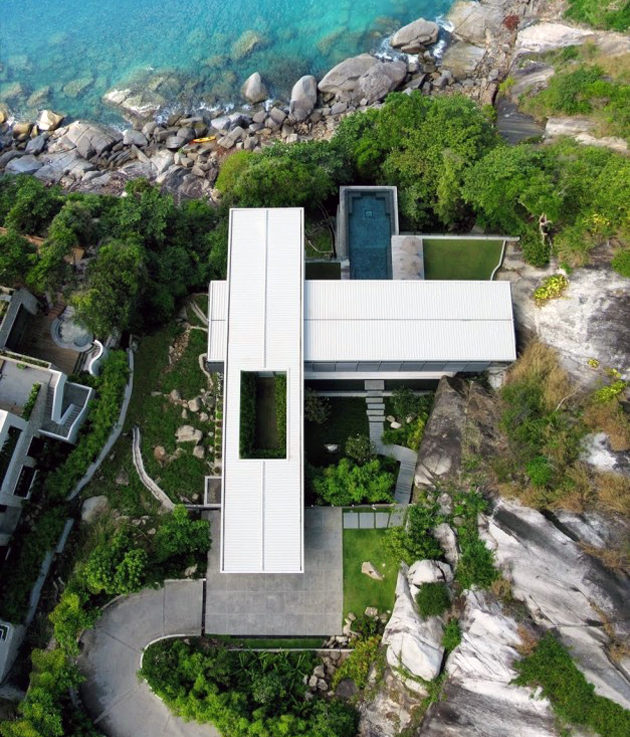 A vacation spot for ultra rich

,