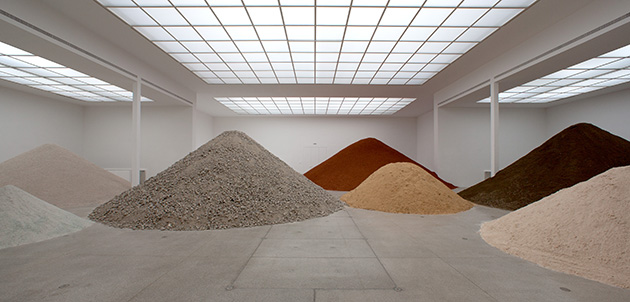 Displays in the hall of the Secession. Lara Almarcegui. Vienna, 2010
 
In his artistic projects, Almarcegui examines urban transformation processes triggered by policy changes, social and economic global. Since mid of 1990, studying urban spaces that are not usually cause for attention: empty wastelands and warehouses abandoned building. Elements is invisible to most people and they are given little interest.
Esta artista trabaja frecuentemente al aire libre, recogiendo información de los lugares en numerosas ciudades del mundo, San Sebastián, Rotterdam, Bilbao, São Paulo, Lisboa y Ámsterdam, etc. Acumula datos históricos, geográficos, ecológicos y sociológicos sobre las áreas vacantes en el espacio urbano que serán transformados en un futuro próximo. Trata de documentarlas con precisión y en detalle. Su obra busca presentar así la singularidad de cada lugar.
In 2010 haría su primera exposición en Viena, en la magnífica sala de la Secession, una obra de un extraordinario arquitecto bastante olividado, Joseph M. Olbrich. Tomaría como motivo la demolida estación del Norte de la ciudad. Expondría allí una parte de los materiales y restos físicos clasificados para explicarnos unos minerales que cuentan ya con una acumulación importante de historia humana y que van a desaparecer por el sumidero del progreso. Su instalación vienesa se formaría mediante pequeños apilamientos cónicos que nos muestran esos residuos acopiados y sus diferentes texturas y colores como vestigios de un pasado que alguien ha decidido que voluntariamente desaparezcan.
Podríamos intuir que su estrategia poética se basa en la definición de nexos entre el espacio exterior y los interiores. Y desde esos interiores adjetivados hacia el interior más profundo de las personas, apelando a la sensibilidad hacia lo que nos ha precedido. Con ello, trata de establecer una dialéctica entre la visibilidad que emerge de los objetos encontrados y una dinámica subyacente que también informa a los procesos cotidianos en el espacio urbano y de los cuales no somos generalmente conscientes.
A comienzos de 2013, la Dirección de Relaciones Culturales del Ministerio de Asuntos Exteriores la ha elegido junto al crítico y comisario Octavio Zaya, para representar al arte español en la próxima Bienal de Venecia que se celebrará en los meses de verano.
Los espacios anónimos que interesan a Lara Almarcegui
More Information:
Zaya y Almarcegui, representantes de España en la 55º Bienal de Arte de Venecia
Almarcegui at Secession. Contemporary Art Daily, 2010
Entrevista a Lara Almarcegui. Por Fietta Jarque en Babelia. El Pais, 12/01/2013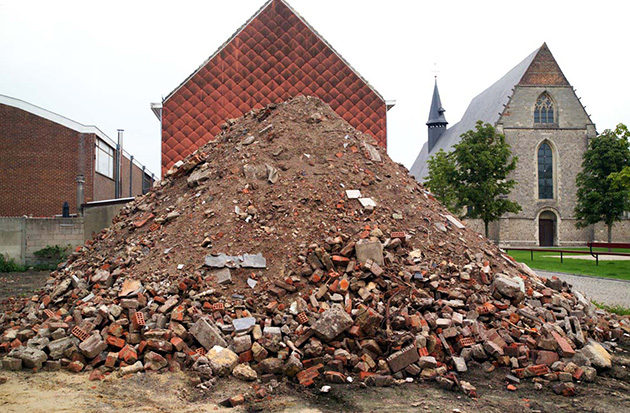 Sinttruiden, Rotterdam. Lara Almarcegui, 2005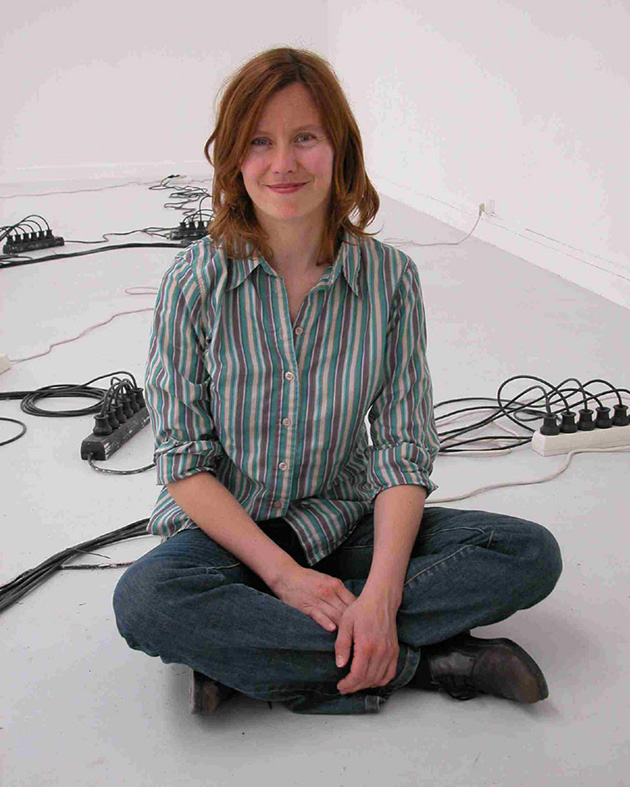 La artista lara Almarcegui
Lara poetic Civility Almarcegui

,