From June until the end of next month September 2013 remains open at the Museum of Nature and Man of exposure Tenerife, The Plague. The Fourth Horseman. This is a show that tries to explain the collective impact and influence that epidemic diseases can have on a small geographical environment as an island.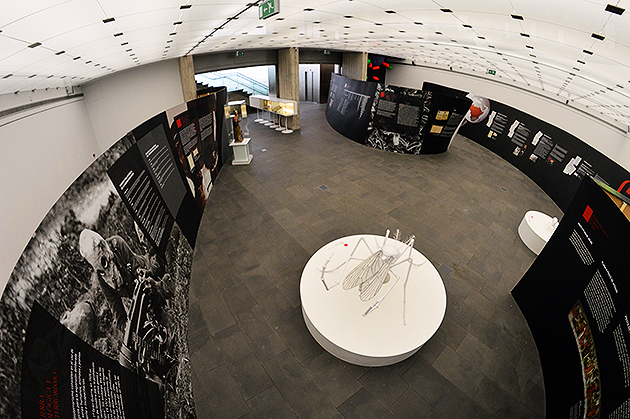 La exposición presenta de una manera didáctica, las causas y consecuencias sociales y culturales de las distintas epidemias que se han producido históricamente en la isla de Tenerife. Un relato que se estructura mediante paneles explicativos enlazados a lo largo de un soporte común y que incluye la recopilación de elementos, referencias y descripciones varias sobre la cuestión.
Lo más interesante es el sistema expositivo desarrollado con una gran parquedad de recursos en la sala principal de exposiciones temporales del museo. Tomando como referencia unas láminas que se despliegan a lo largo de una sinuosa directriz curva se van contando los distintos elementos significativos que explican los procesos epidémicos con una referencia constante a los casos históricos ocurridos en la isla de Tenerife. Como complemento se han realizado unas esculturas significativas relativas a cuestiones asociadas como animales, virus, etc. que ayudan a explicar mejor el motivo principal.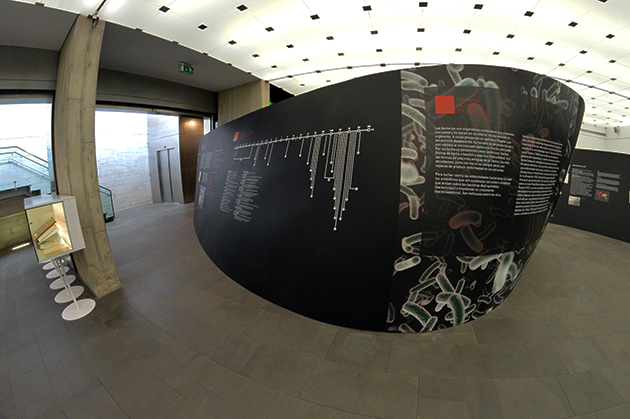 Inicio del recorrido de la exposición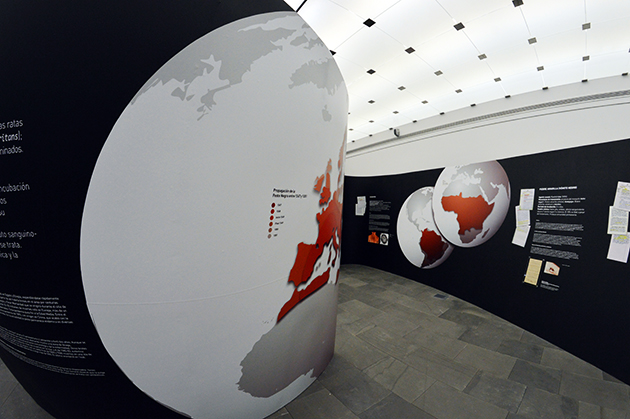 La propuesta espacial se inserta con naturalidad en el recinto de esta sala rectangular del museo en una formalización que recuerda la potencia de algunas ideas laminares del escultor californiano Richard Serra. Este curioso soporte sirve de marco para un trabajo de diseño gráfico realizado con paciencia y eficacia, que genera un ambiente adecuado al concepto general dela exposición. Laacertada elección de colores, gráficos y tipografías contribuye al disfrute estético del conjunto.
El equipo de montaje y diseño del organismo autónomo de museos, encabezado porDomingo GonzálezMartín, ha hecho aquí una extraordinaria labor de diseño y montaje. Un esfuerzo que refleja la alta capacidad desarrollada por este grupo dependiente del Cabildo Insular de Tenerife, a lo largo de los años en una dilatada trayectoria de trabajos de este tipo.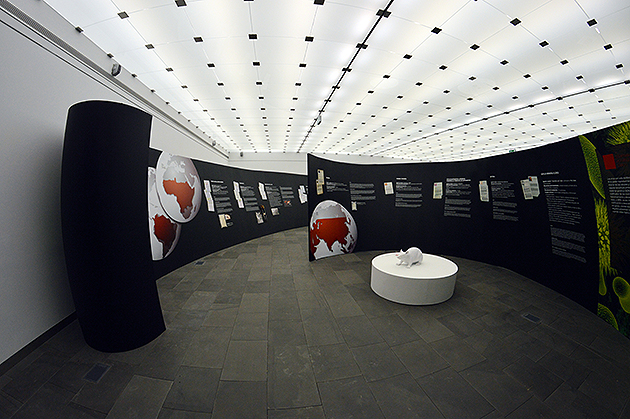 Espacio intermedio del recorrido expositivo
More Information:
Exposición La Peste. El cuarto jinete. Museo de la Naturaleza y el Hombre Tenerife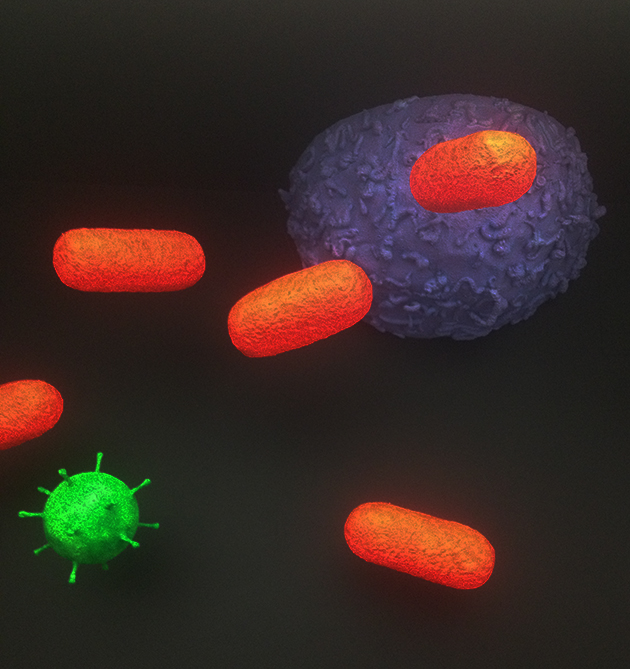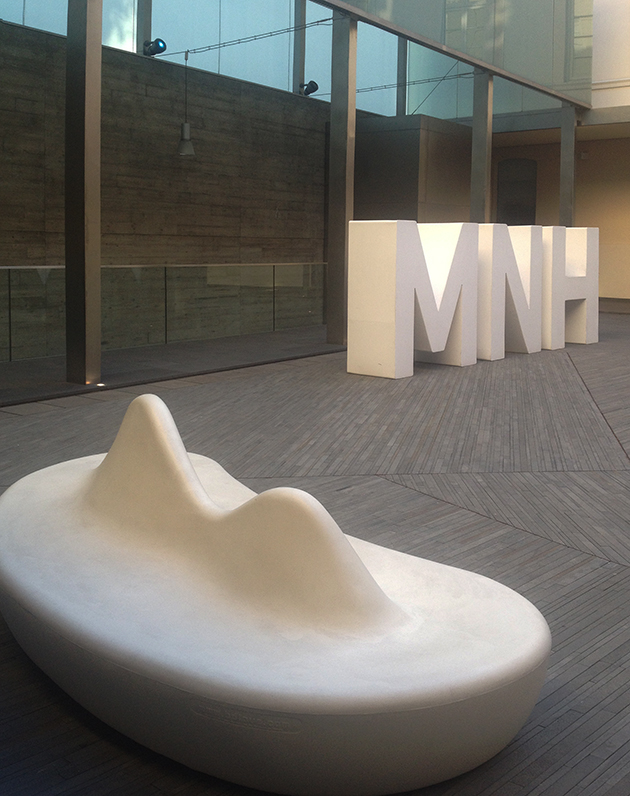 Patio del Museo de la Naturaleza y el Hombre de Tenerife. Rehabilitación de Cabrera y Febles Arquitectos
The Plague. Mounting of the exhibition

,