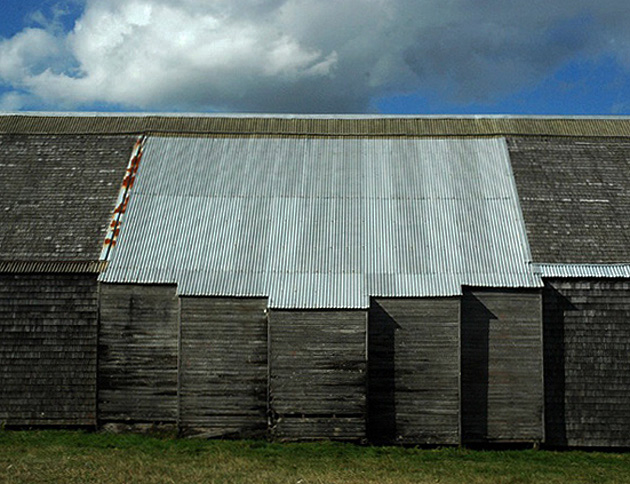 In 1988, Chilean architect Edward Rojas end this small museum for community, near the city of Castro. It is a concise proposal inserted into the building traditions of this part of southern Chile is the archipelago of Chiloé.
El museo se inscribe dentro de un pequeño edificio agrícola que se rehabilita y transforma para albergar las piezas de arte integradas en lo que han llamado el "Territorio independiente del arte". Un conjunto de espacios interiores, limpios y neutrales sobre los que se ha integrado la luz, cuya carcasa acaba confundiéndose con el paisaje rural del sitio.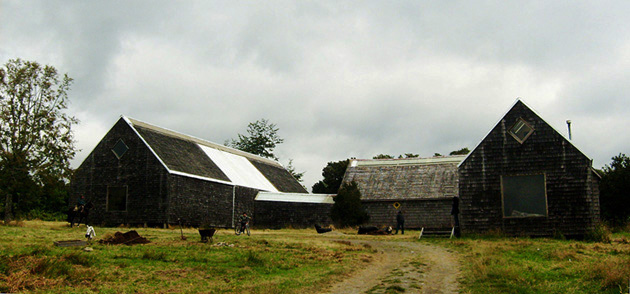 La propuesta rescata una antigua casa rural y se sitúa dentro del parque urbano de Castro y se mantiene a base de las cuotas de sus asociados y las donaciones que quieran realizar los visitantes esporádicos. Es una pequeña construcción tradicional donde predomina la madera en todos sus elementos fundamentales.
El proyecto destaca por su extremo respeto a lo existente y la dedicación del proyectista a labores de mejora simple de lo preexistente. La reacomodación tipológica se limita a generar los espacios necesarios para garantizar la funcionalidad en la implantación de los nuevos usos previstos, conservando la esencialidad de lo existente con anterioridad.
Yo tuve la oportunidad de conocer a Edward Rojas en el Seminario Internacional de Arquitectura Latinoamericana (SAL) que se celebró en la localidad mexicana de Tlaxcala, allá hacia finales de los años 80. Rojas acudió a aquel encuentro junto a otros arquitectos chilenos, comoEnrique Browne,Humberto Eliasho Cristián Fernández Cox, para explicar las arquitecturas que hacían los residentes en el entorno del archipiélago de Chiloé. Curiosamente, la doceava edición del SAL se celebraría allí, en Concepción años después, en 2007. Chiloé es un espacio geográfico aislado con un paisaje muy fragmentado y condicionado por el clima austral y la presencia constante del mar que se entrelaza entre sus fiordos e islas. En Tlaxcala, Rojas presentó algunas historias sumamente curiosas relacionadas con la arquitectura local del sur de Chile. Como el cambio de emplazamiento de edificios enteros y el carácter palafítico de algunas de sus edificaciones.
Aprovechamos aquí esta ocasión para recordar contactos pasados. ¡Saludos, Edward!
More Information:
El Museo de Arte Moderno más austral del mundo.  Arkcisur 08
Edward Rojas. Arquitecto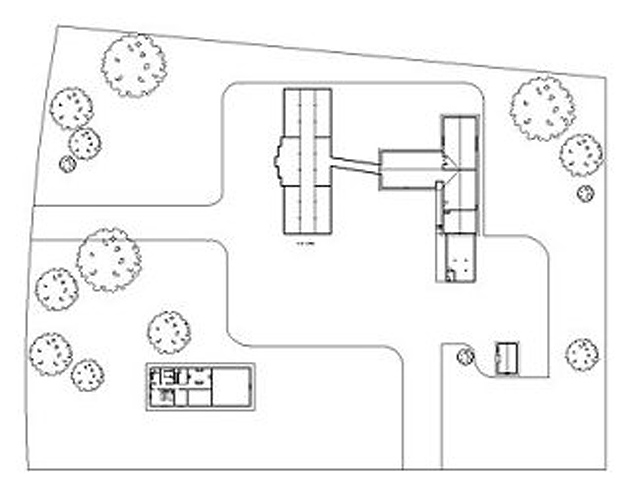 Implantación general del museo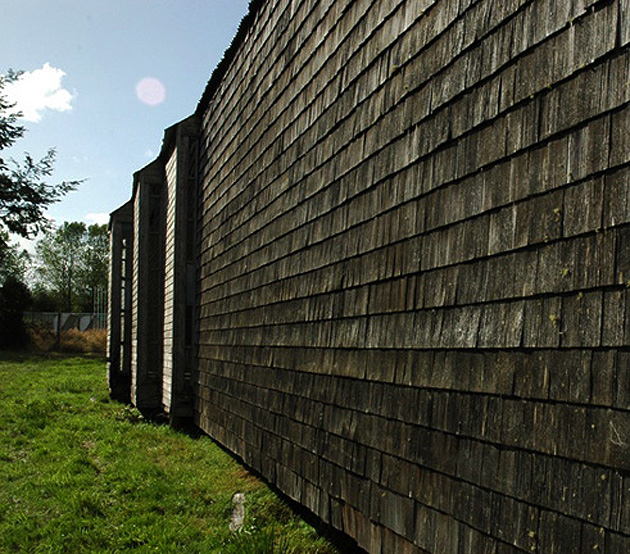 Detalle del exterior del edificio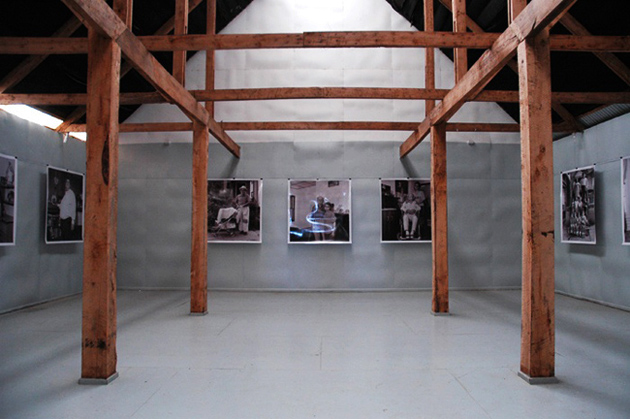 Los simples espacios interiores del museo
Museum of Modern Art in Chiloe

,