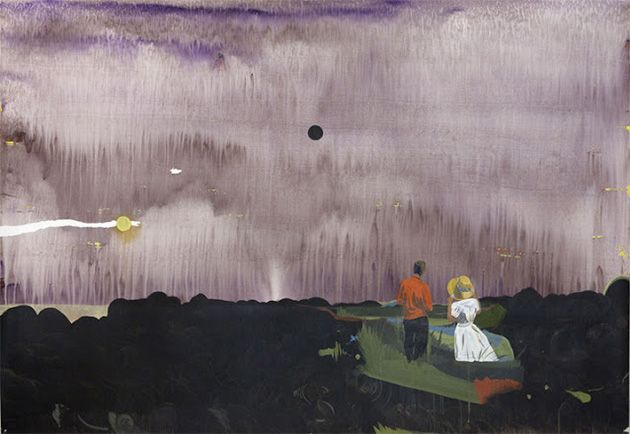 Morning at the shore. Acrylic and watercolor. Gallery tweak, 2012

Leal is one of the emerging values ​​suggestive of recent Spanish plastic. His works show a personal universe of color and shapes that allude to specific memories and vital sensations of color that make up a highly recognizable visual poetry.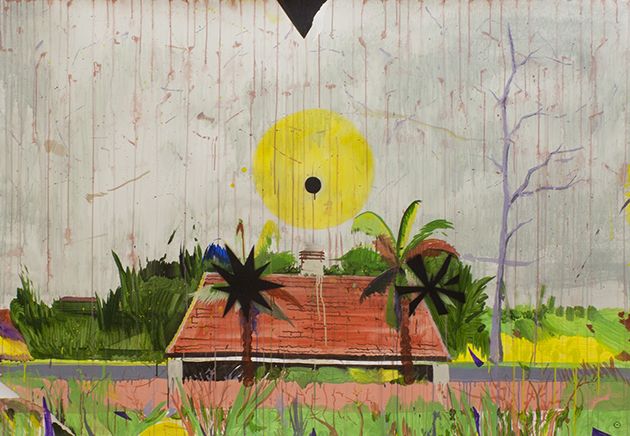 Sueño de los Pencales, 2012

La emoción es una componente esencial del arte, un atributo que acaba tocando nuestra fibra sensible de una manera sutil. De donde extraen los artistas ese elixir escurridizo es un misterio. However, las experiencias vividas suelen ser el depósito al que recurrir para lograr llegar a percibir las emociones resonantes, esas que logran transmitirse entre creador y espectador. Miki Leal explora esas sensaciones que desprenden determinadas imágenes, objetos y recuerdos infantiles para describir la belleza de unos recuerdos que lleva impresos en la memoria.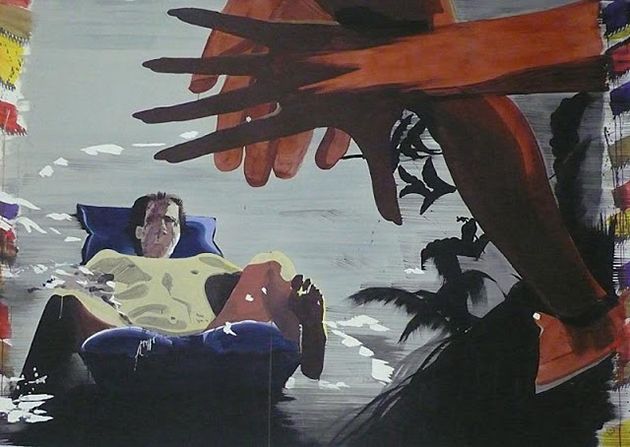 S/T. Acrylic and watercolor, 2009
Este es un artista que nos presenta paisajes personales que coinciden con una cultura que nos es próxima de alguna manera. Su adscripción a la forma visual es recurrente a través de acuarelas y acrílicos sobre papel, lo que tiene que ver con la inmediatez de sus producciones. Como dice en una entrevista que apareció en el Diario de Sevilla:
Soy poco paciente. Me gusta ver resultados y el papel me permitía un secado rápido, algo difícil con el óleo y el lienzo. Esta técnica también me deja superponer, trabajar capa a capa, buscar la huella de las cosas.
Algunas de estas obras las pinté, las metí en la ducha, las arrugué y las volví a estirar. Cuando le arranco los bordes a los cuadros, o les saco una capa, hay una reminiscencia que me interesa mucho del mundo de la fotografía, de esa imagen mala que desechas, la foto que de pronto encuentras olvidada en un cajón y te sorprende. Quiero mostrar el paso del tiempo, que este cuadro, aunque sea pintado ahora mismo, tenía una vida anterior, al menos mentalmente.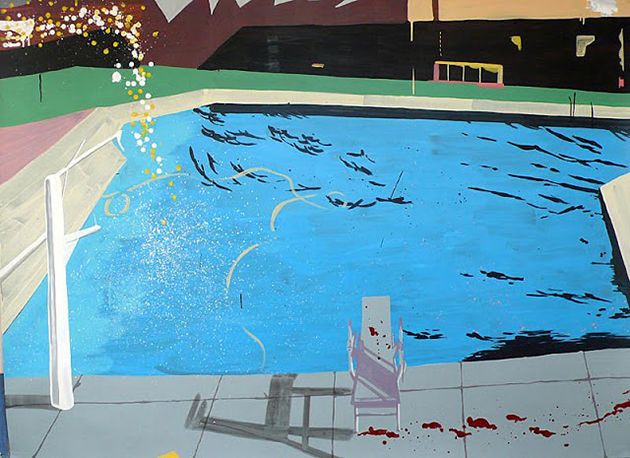 Serie Piscina. Acrylic and watercolor, 2008 
En algunas obras, la pintura de este sevillano nos ofrece resonancias de los paisajes pop que David Hockney pintaría en la soleada california, allá por los años 60. No debe ser una casualidad ya que Leal ha pasado grandes temporadas en la costa oeste americana al influjo de esa luz peculiar. And, al igual que el pintor británico, ha quedado atrapado por la imaginería y el color que caracterizan el acento de esa parte del mundo, tan expuesto por la cultura del entretenimiento norteamericana.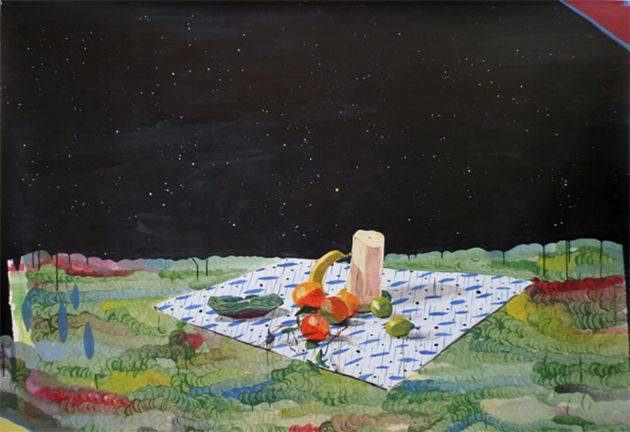 Plato combinado. Acrylic and watercolor, Gallery tweak, 2013 
Lo que sí es Miki Leal es un buscador incansable de esos retazos de belleza que va atesorando en los pliegues de su memoria. Imágenes encontradas que van surgiendo con facilidad en una continua rememoración y van definiendo la vida de una persona volcada en la expresión artística visual. Su estrategia es acumulativa de todo aquello que le produce una emoción: paisajes, lugares, música, interiores, libros, personas, etc. Y que luego nos devuelve en forma de lienzos sobre papel Canson de un colorido fulgurante.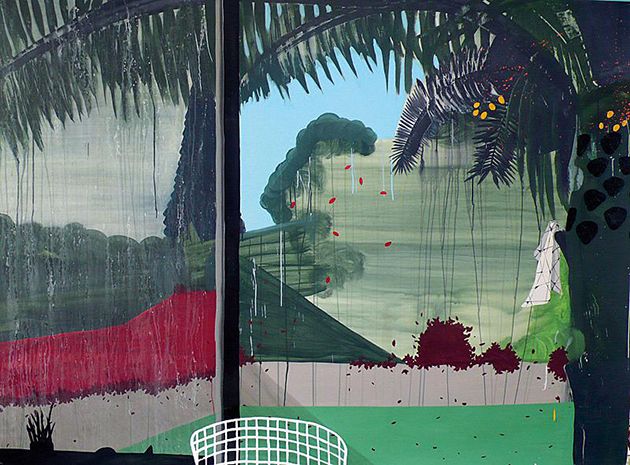 Milano. Acrylic and watercolor, 2008 
Con apenas 39 años, Leal cuenta ya con numerosas obras suyas en colecciones públicas y privadas; y también con un elenco amplío de exposiciones y premios. Esperamos con interés ver más trabajos suyos que consoliden una trayectoria joven pero ya madura.
More Information:
Miki Leal. Página oficial del artista
Autorretrato sensorial de Miki Leal. Diario de Sevilla, 31/05/2012
Miki Leal, a hedonist South

,