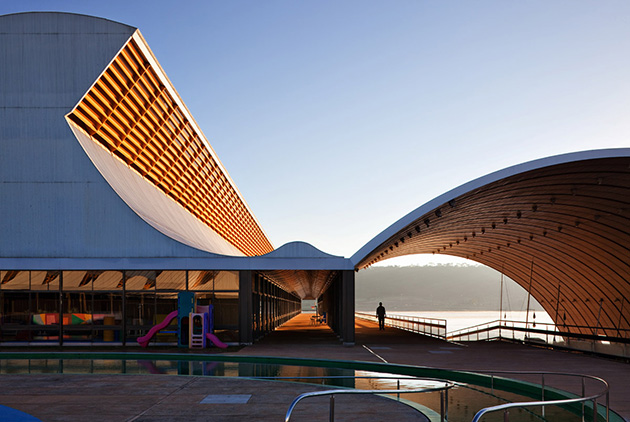 Acceso al Hospital Sarah Kubitschek. Brasilia, North Lake. Photo: Nelson Kon
Joao Figueira da Gama Lima, better known as Lelé, is a veteran Brazilian architect makes an architecture that is characterized by its lightness and luminosity service possible cost. The Netherlands Architecture Institute has dedicated a retrospective exhibition at the beginning of the year 2013, entitled The architect of health and happiness.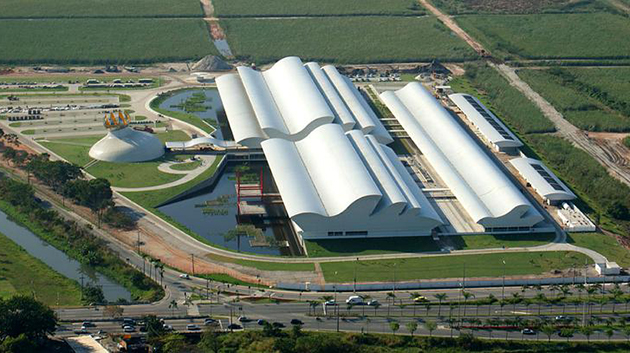 Vista aérea del Hospital Sarah Kubitschek. Río de Janeiro

La arquitectura de este brasileño se concentra en la satisfacción estricta de las necesidades de los futuros usuarios. Sus obras se han orientado preferentemente a satisfacer necesidades colectivas de las comunidades nuevas y el servicio social. Su arquitectura se plantea siempre con el criterio de máxima eficiencia de los espacios para estimular el mayor servicio funcional posible y todo ello, bajo un estricto control de los costes de ejecución.
Algo que ocurre con sus hospitales de la serie dedicada a Sarah Kubitschek en los que ha planteado soluciones imaginativas para construir amplios espacios con un estricto equilibrio presupuestario. Sus métodos constructivos y la definición de procedimientos de control de ejecución eficaces han posibilitado lograr edificios de gran calidad, bajo coste y rapidez de realización. A lo largo de su ya fecunda trayectoria ha diseñado múltiples sistemas modulares estandarizados, compuestos por elementos que permiten tanto su producción masiva como el ensamblaje rápido y fácil en el lugar.
Sus diseños para escuelas también prefabricadas y modulares, destinadas a las zonas más rurales del país, son de una gran sencillez. Esta forma de concebir los edificios constituidos por elementos estandarizados ha permitido que sean los propios usuarios los que finalmente ejecutaran y levantaran muchas de esas construcciones escolares a lo largo y ancho del país.
A mediados del siglo XX, Joao Filgueiras "Lelé" participaría con Oscar Niemeyer en la construcción de Brasilia y, posteriormente, en la fundación de la universidad de la nueva ciudad bajo la tutlea y el apoyo del antropólogo Darcy Riberiro. Allí aprendería el papel esencialmente social que la arquitectura debe tener en la situación contemporánea.
El propio Lelé entiende el trabajo de arquitectura ante todo como una tarea al servicio de las personas: "Los arquitectos deberían tener claro cuál es su tarea. ¡Somos los primeros que debemos promover nuestro valor e integridad! Diría que nuestra integridad está relacionada más con la técnica que con el arte. Los clientes esperan un arquitecto que vaya más allá de crear un diseño atractivo –tienen que resolver todos los problemas de la construcción e inventar soluciones inteligentes que sean mejores que las que se le podrían ocurrir a ellos mismos".
Proyecto de escuela en Abadiana
More information:
Lele. Architect of Health and Happiness. Netherland Architecture Institute. 2013
Un arquitecto ejemplar. Arquitecture 19/11/2010
Um quebra-cabeça chamado Lelé. Sergio Kopinski. Arquitextos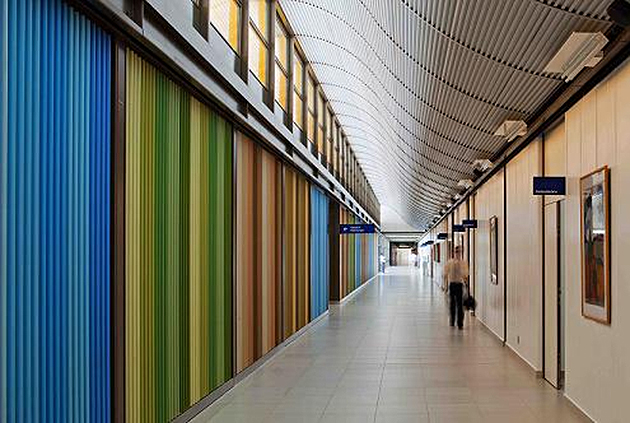 Ala de habitaciones del Hospital Sarah Kubitschek. Brasilia, North Lake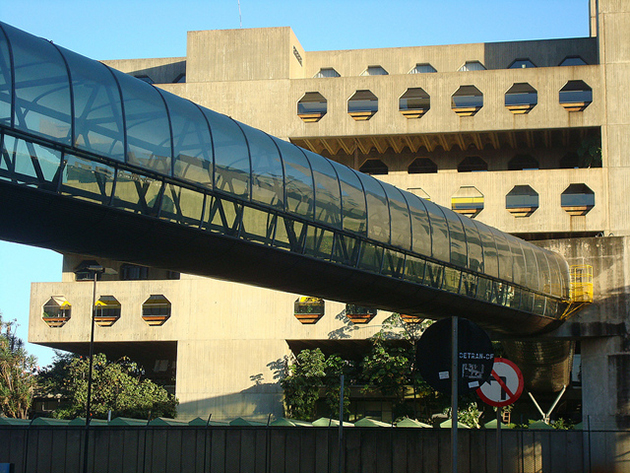 Pasarela de acceso al Hospital Sarah Kubitschek. Centro de Brasilia. Photo: Paulinha Tavares, Flickr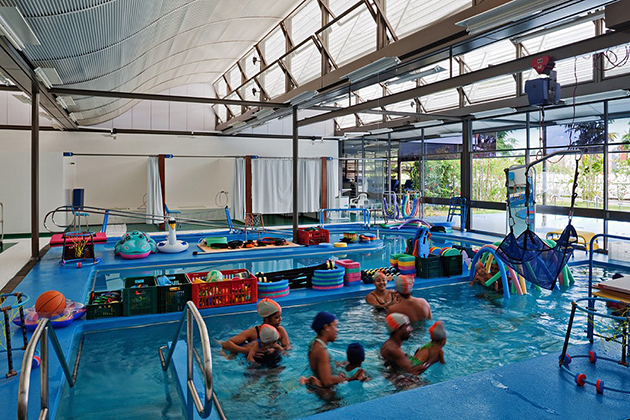 Piscina terapéutica en el Hospital Sarah Kubitschek. Salvador de Bahía. Photo: Nelson Kon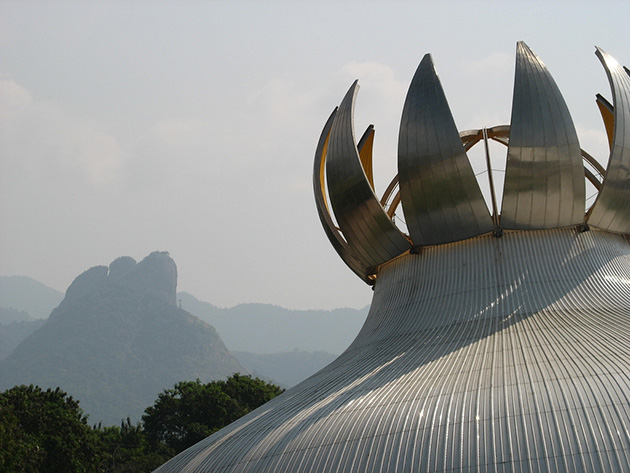 Hospital Sarah Kubitschek. Río de Janeiro. Photo: Rebeca Grinspun, Flickr
Lele, Architect of Happiness

,