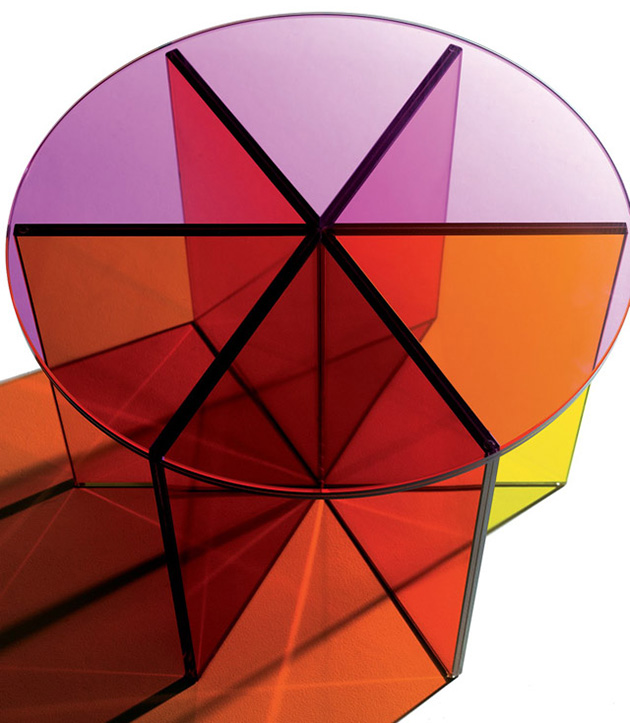 XXX Side Table. Johanna Grawunder. Glass Italia, 2010
The Art Institute of Chicago holds open an exhibition entitled Sharing Space (Sharing the space) showing the creative influence that occurs between graphic and industrial design, architecture and urban planning.
A lo largo de la historia siempre ha habido una fuerte interrelación y fertilización transversal entre las distintas disciplinas artísticas. Las artes visuales, la escultura, el diseño y la arquitectura han mantenido un diálogo constante en el que se transfieren ideas, formas y conceptos enriqueciendo el trabajo de unos y de otros. Esta exposición muestra ese efecto a través de algunos trabajos recientes de arquitectos y artistas que trabajan en distintos lugares del mundo, incluyendo algunos que lo hace en el área de Chicago.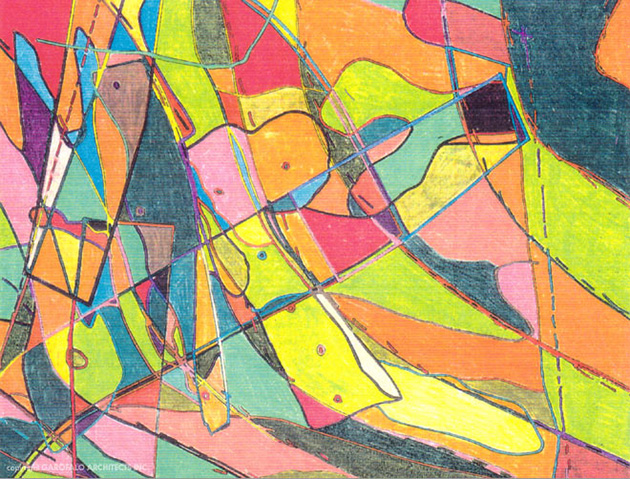 Diseño conceptual de la Camouflage House. Garofalo&Leary Architects, 1991
Es el caso de los arquitectos Garofalo y Leary que establecen una estrategia de camuflaje arquitectónico a través de la diseminación del color sobre la volumetría de los edificios. En la Camouflage House of 1991 parten de una imagen abstracta para configurar el edificio. Una forma de proyectar muy relacionada con la pintura que lleva a que el edificio acabe ocultándose en su entorno próximo. Y al mismo tiempo, se produce una sorprendente integración en el paisaje circundante, tal y como se percibe en la maqueta de la propuesta.
O el de la mesa de cristal diseñada por Johanna Grawunder en 2010, que establece una relación con el color y las sombras para lograr la desmaterialización del objeto en una sinfonía de colores y sobras. La XXX Side Table, producida por Glass Italia es una pieza de cristal que juega con la luz para cambiar la percepción de los espacios, a través de su interrelación con la iluminación natural.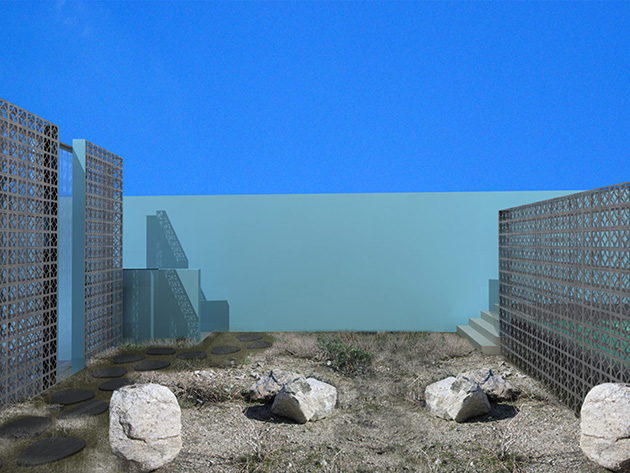 Desert House. Johanna Garwunder, 2005
La muestra se concentra en distintas obras de arte que se inscriben en un período que va desde 1940 hasta nuestros días. Está previsto que se mantenga hasta mediados del próximo mes de Agosto de 2013 y se basa en la yuxtaposición y confrontación de piezas de todo tipo pertenecientes a su colección permanente.
More information:
Sharing Space. Art Institute of Chicago. Abril-Agosto de 2013
Modern Glass End Table by Johanna Grauwunder. Stardust Modern Design
Garofalo Architects. Página oficial de la oficina de arquitectura
Johanna Grawunder. Página oficial de la artista y diseñadora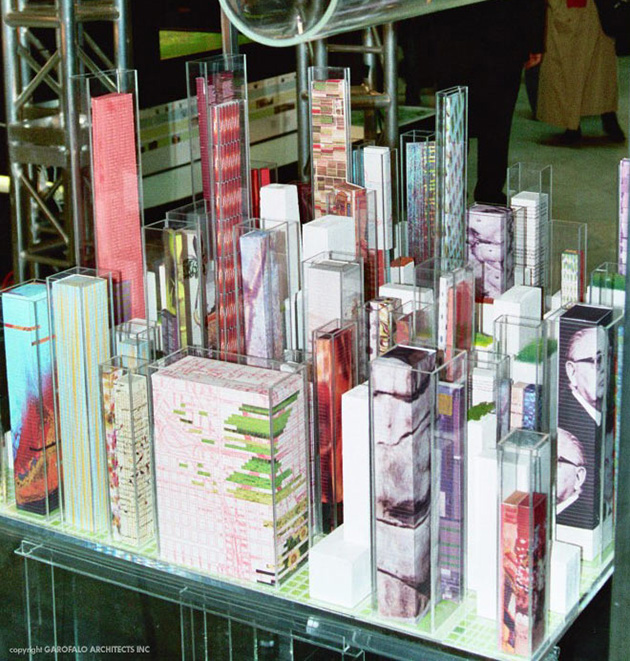 City of the future 2106. Propuesta para la Visión de Chicago en el siglo XXII. Garofalo Architects
Intersections between architecture and design

,