Diseño de barandilla y pavimento cerámico vidriado para las terrazas del hotel
El ala del hotel Parco dei Principi, diseñado por Gio Ponti que se inauguró en la costa de Sorrento en 1962 representa una muestra del poder que tiene la arquitectura moderna de mediados del siglo XX, basada en el aprovechamiento de las tradiciones y capacidades artesanales heredadas por las poblaciones locales.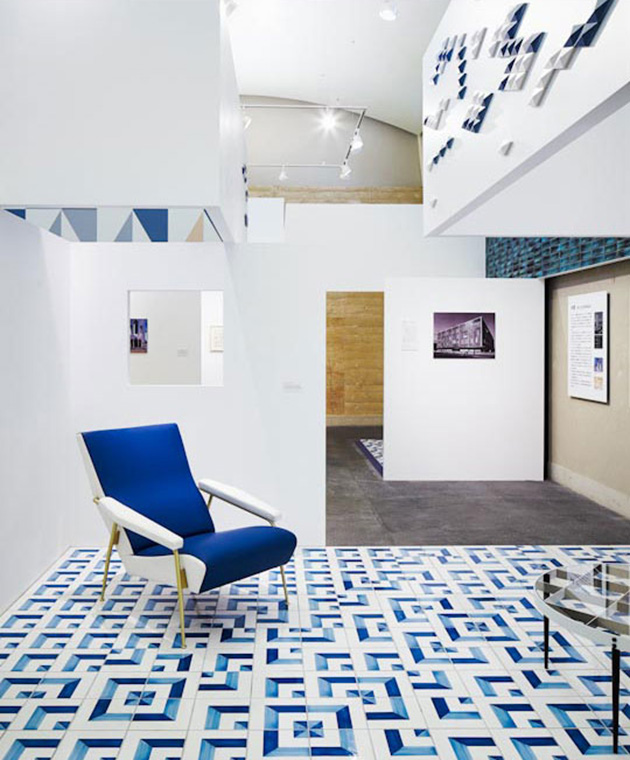 Recopilación de los elementos característicos del hotel Parco dei Principi de Sorrento incorporados a la exposición The World of Gio Ponti, Father of Modern Italian Design, celebrada en el Museo Inax de Tokoname en 2013
El arquitecto Gio Ponti fue un destacado representante de una especie de modernismo ecléctico que se desarrollaría en Italia durante las décadas centrales del siglo XX. Un incansable diseñador y productor de arquitectura, que también contribuyó como gran animador de la escena de la arquitectura internacional, a través de la revista Domus de la que fue su director durante más de cincuenta años.
En la costa napolitana de Sorrento, participaría en el diseño de los espacios para el hotel Parco dei Principi,  adoptando un eclecticismo formal que trata de aprovechar la fuerza expresiva de la artesanía local. Ponti genera allí piezas de mobiliario diseños cerámicos y técnicas constructivas artesanales que tratan de evocar el color del mar y el cielo para construir un universo peculiar e irrepetible.
Los espacios pensados por Gio Ponti y el paisaje de la costa frente al mar Tirreno contribuyen a que este hotel sea una experiencia inolvidable basada en la conjugación entre las tradiciones locales y una sensibilidad moderna que corresponde al momento de decadencia del Movimiento Moderno.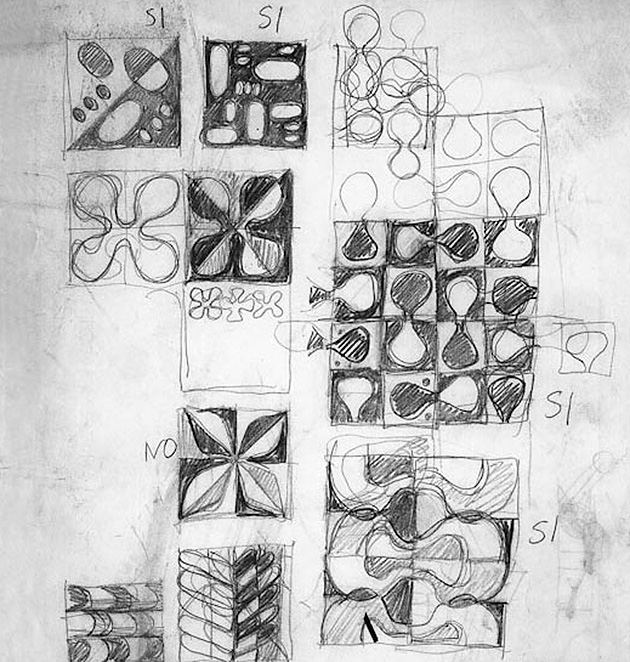 Dibujo preparado por Gio Ponti para el diseño de las piezas de cerámica usadas en el pavimento y el recubrimiento de paredes en el Hotel Parco dei Principi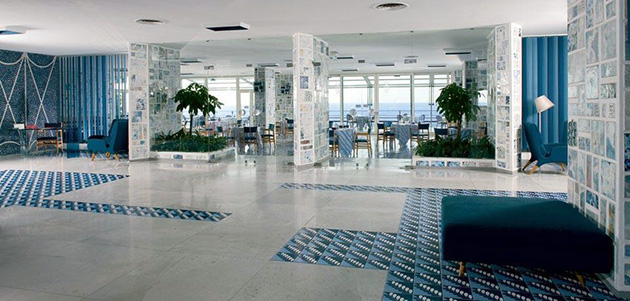 Ambiente diseñado para el vestíbulo que rememora los colores y la limpieza de la arquitectura popular mediterránea, característica de la costa del sur de Italia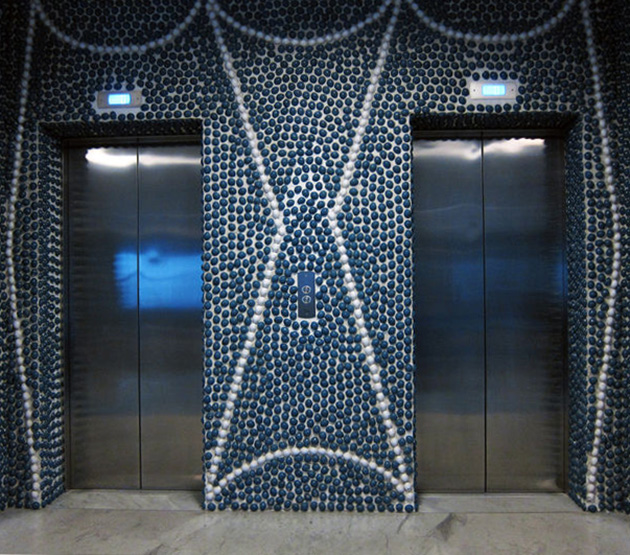 Recubrimiento de los espacios interiores realizado con cantos rodados de playa seleccionados
More Information:
Un baño marino de azules en Italia. Anatxu Zabalbeascoa. El Viajero 26/06/2015
Gio Ponti: Surface and light. Pedro Silmon Blog
50 anni di Gio Ponti a Sorrento. Domus
Gio Ponti y la artesanía local

,