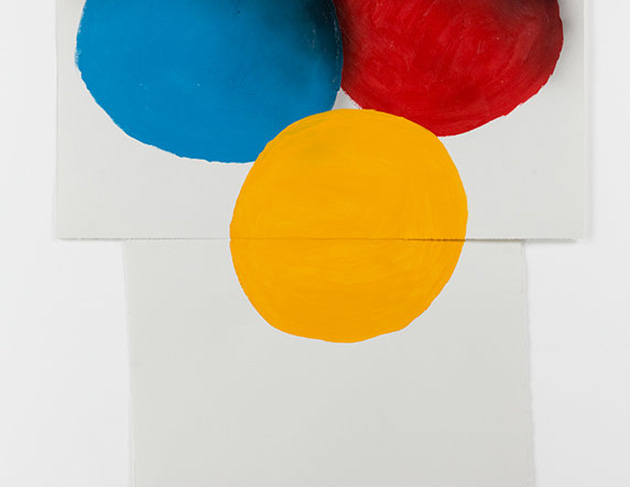 Roschard remains (Neopolitan Modernism). Acrílico en papel, 114 x 56 cms. James English Leary, 2014
Hoy les enseñamos la obra de un artista que ha expuesto recientemente en Santa Cruz de Tenerife en la sede de la Galería Leyendecker. Se trata de James English Leary, un artista americano que proviene de Chicago y estudió en la prestigios escuela de arte de la Cooper Union de Nueva York. En alguna de sus exposiciones ha colaborado con el arquitecto norteamericano Richard Meier.
Su trabajo se caracteriza por la representación de manchas abstractas que adquieren una enigmática corporeidad con el añadido de sutiles sombras. At the same time, trabaja el carácter juguetón de sus alusiones para generar metáforas simpáticas. Como cuando las líneas volumétricas de su obra titulada The New York Pot Dealers (N.Y.P.D) que definen de una manera abstracta ese acrónimo que parece representar a una asociación de los que venden yerba en la ciudad, nos sugieren también al organismo encargado de su represión, el New York Police Department.
Una propuesta estética interesante que presenta y comenta nuestra colaboradora Noemí Feo Rodríguez, Crítica e Historiadora del Arte.
Continue reading in Thought Arquiscopio
English Leary

,

un artista de Chicago

,