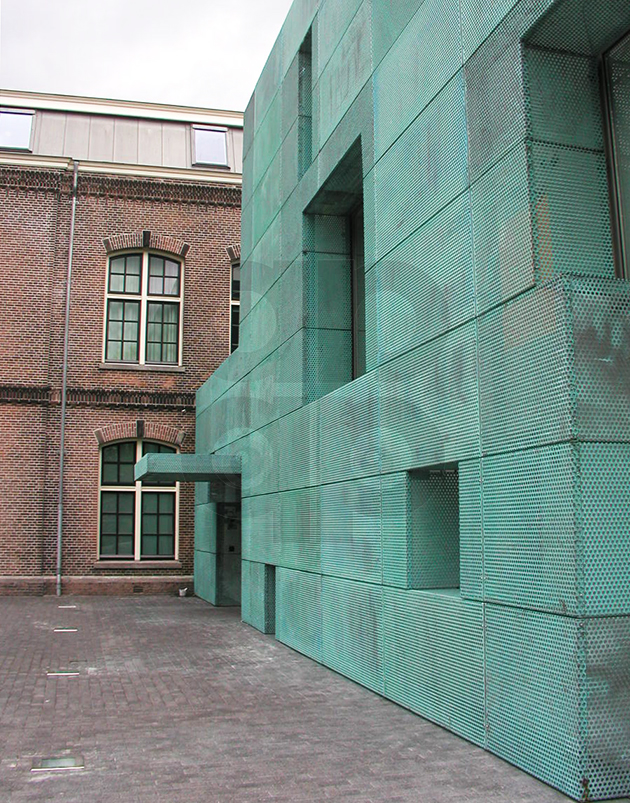 Pavilion Sarphatistraat services. Amsterdam. Steven Holl, 2000 
My first trip to Venice as I did the year I started my architectural studies. I remember arriving at dawn to the Santa Lucia after a sleepless night in search of the wonders of the city. Leaving the Grand Canal surprised me a curious building whose dome had a peculiar glaucous green color. He belonged to the little church of San Simeone Piccolo.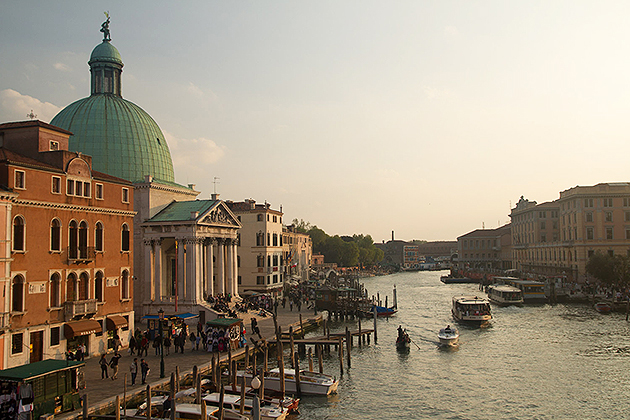 The small church of San Simeone Piccolo facing the Grand Canal Venice. Photo: Carlos Ho

Similar examples would then topping numerous other churches and palaces of the city lake. Then I knew that tone was due to the use of copper plates as a protective material covers. And is that copper is a metal prized for its many qualities among which high durability against oxidation in humid.
A contemporary example is the use of copper for office services pavilion Steven Holl has built in the Dutch city of Amsterdam. A cube that acquires its peculiar porous porous image through the use of oxidized copper perforated sheets. There, American architect looking for a powerful contrast to the existing building, projecting a spongy construction is representative of its unique architectural ideas. Those perforated surfaces at various scales of Pavilion Saphatistraat Sky light trap and the interiors in a peculiar manner expressing that transmission of natural phenomena and man-Holl looking earnestly in his works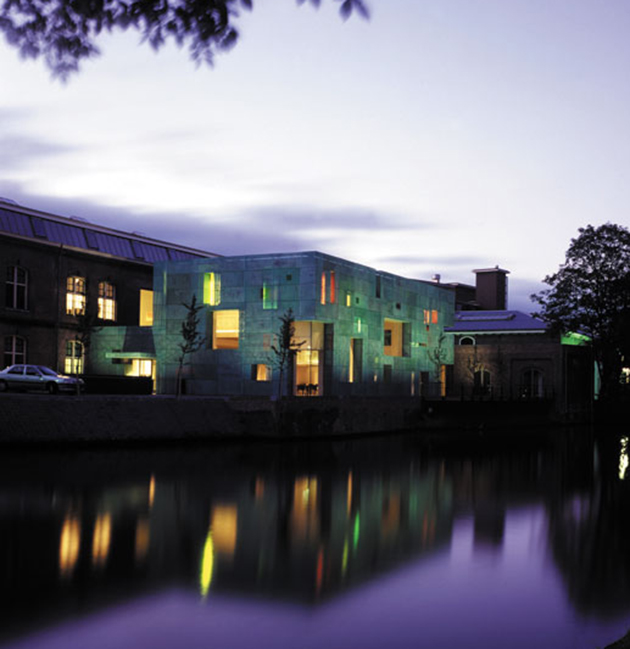 View from Pavilion Singel Sarphatistraat services. Amsterdam. Steven Holl, 2000. Photo: Paul Warchol 
This Week, Information Center Copper Spanish, CEDIC, has asked us to do a review on copper advantages and its constant presence in our lives. And this reddish metal is a material that is characterized by excellent qualities for use constructive, also serve to numerous other technological issues. It is especially useful, because in contact with the moistened air is coated with a thin oxide layer which protects and prevents further advancement of the deterioration processes.
And that's one of its essential benefits: high durability. Exceptional among metals, because it can withstand the worst decades in environmental conditions. Also hygienic and repels difficult microbes as the growth of microorganisms and pathogens, making it recommended as the best choice for sanitary water pipes. And it's safe because it has a good resistance to heat and expansion. Therefore, is essential and the best recommendation for all installations involving conducting liquids such as water.
But also its particular expressive qualities that have been hacho been adding numerous examples of unorthodox employment in recent years. A material to be considered in the architecture and interior design.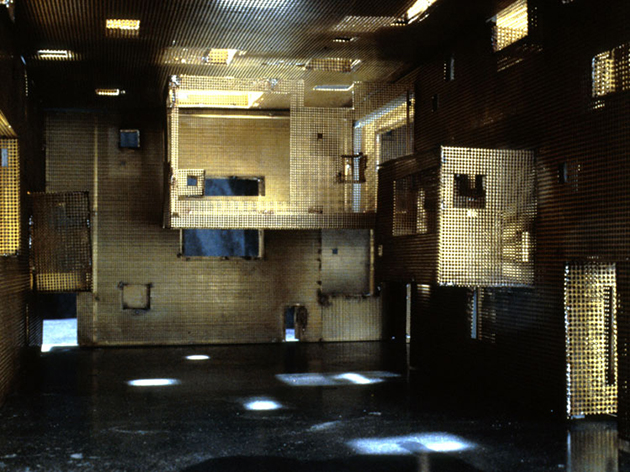 Model of interior space Sarphatistraat. Amsterdam. Steven Holl, 2000 
More Information:
Venice, City of Architecture. Islands and territory. 30/10/2011
Promotional Video Information Center Copper Spanish
Copper, durable material

,