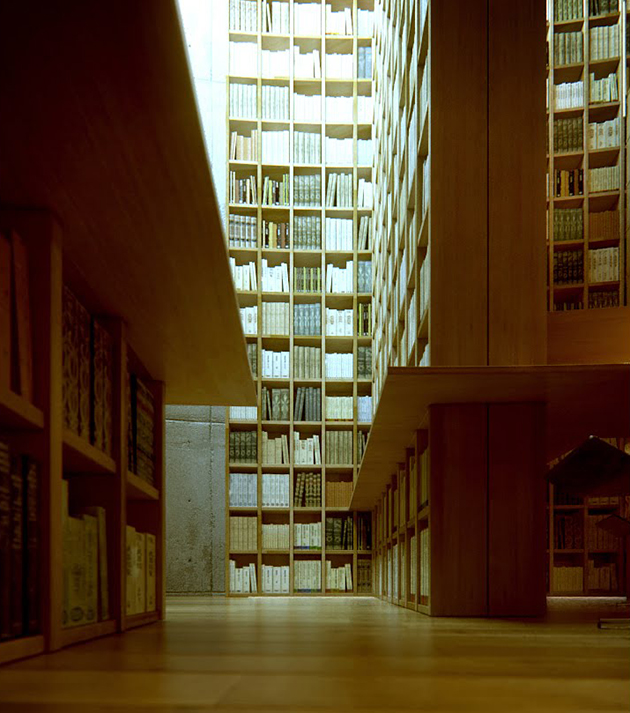 In 2001, Japanese architect Tadao Ando Memorial Library would perform as part of the Museum Ryotaro Shiba, in the town of Higashi Osaka Prefecture. It is a dense memory space accumulating a novelist, little known in the West and who dedicated his life to the history of Japan.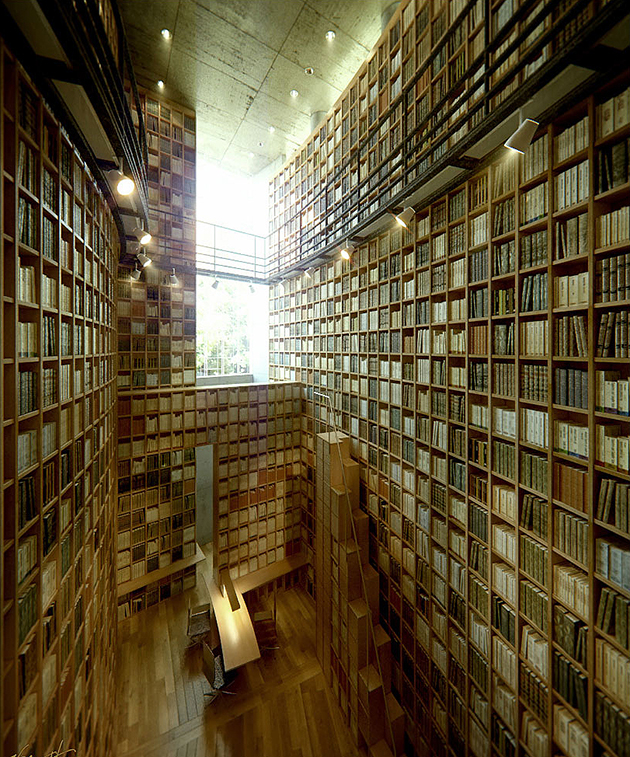 Las novelas de Ryotaro describen el pasado legendario de su país. Es el caso de la titulada Ryoma se va, dedicada a la figura de Ryoma Sakamoto, un personaje que contribuyó a la modernización de Japón en el momento de la instauración del período Meiji. A lo largo de su vida escribiría también centenares de artículos, que se publicaron en revistas y periódicos locales, sobre la cultura y costumbres de numerosos lugares de aquel archipiélago del extremo Oriente.
Este museo en su honor situado en su ciudad natal, se construiría tras la muerte del escritor en 1996. Se compone de dos ámbitos diferenciados, su antigua casa y jardín junto a la cual se ha construido un pequeño volumen de hormigón que acoge los espacios museísticos y la biblioteca.
La biblioteca, pensada para albergar la inmensa colección de libros del autor, es un espacio enigmático que recibe lateralmente la luz a través de un gran ventanal. En sus paredes, formadas por inmensas tramas de estantes de madera, se acumulan las más de 20.000 obras sobre temas diversos que Ryotaro acumuló y, probablemente leyó, a lo largo de su vida. Un recinto de más de 10 metros de alto repleto de cultura japonesa y que es una metáfora de la vida de este personaje peculiar.
La memoria  pensamiento de Shiba Ryotaro están ahí depositados. Un lugar con una atmósfera peculiar que recrea el ensimismamiento de la vida del novelista abrumado por los libros que coleccionaría con pasión. So, con este concepto Tadao Ando ha creado magistralmente un espacio en el que podríamos decir que se conserva esa especial aura a la que alguna vez hizo referencia Walter Benjamín en relación a las obras de arte.
More information:
Shiba Ryotaro Memorial. The centered librarian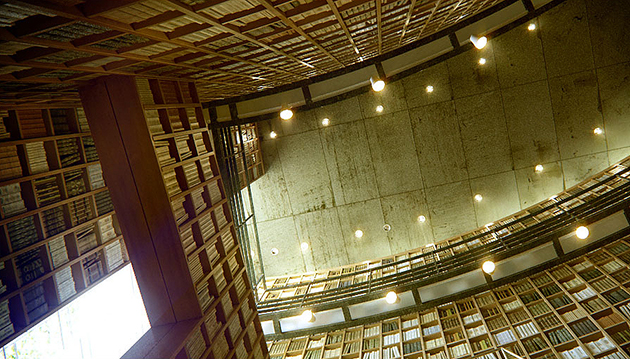 El techo del espacio destinado a biblioteca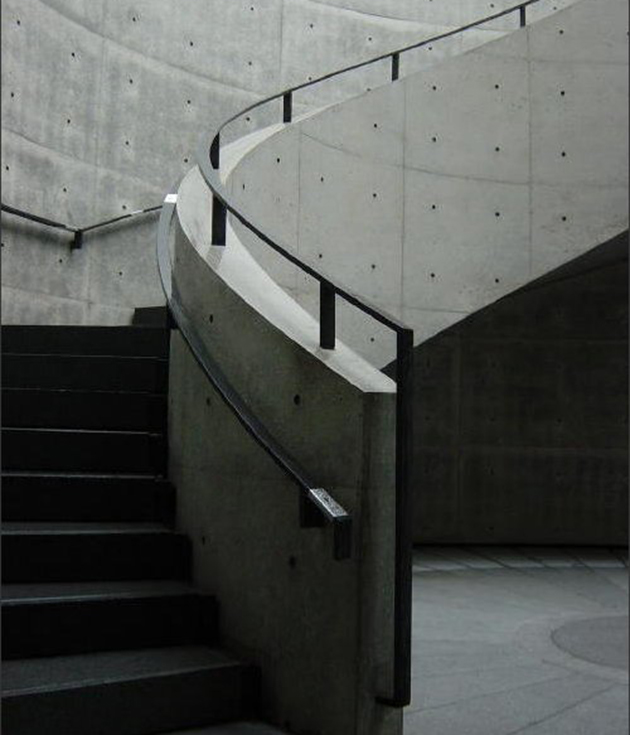 Escalera de acceso a la biblioteca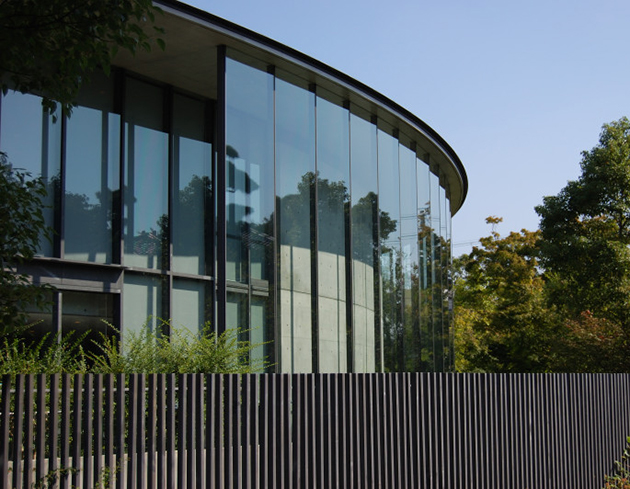 Exterior del edificio
Emplazamiento

Ver mapa más grande
A memory space

,