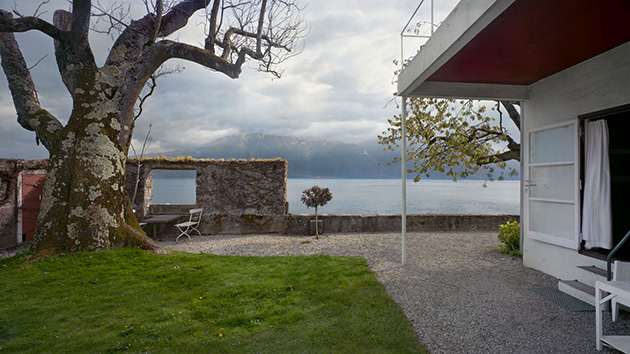 e Vista de los jardines exteriores y su relación con el paisaje del lago Leman

Los arquitectos suizos Gigon y Guyer han preparado un pequeño cortometraje sobre una de las obras más queridas de Le Corbusier: La villa que hizo para su madre a las orillas del lago Leman en la Suiza francesa.
Se ha preparado con motivo de la exposición "Un tributo a le Corbusier" y es una ocasión para disfrutar de los espacios y las ideas del genial arquitecto en la muy conocida "Petite Maison".



Acuarelas preparadas por Le Corbusier relacionadas con las ideas para la "Petit Maison" en unos de sus característicos cuadernos de trabajo
Video titulado Una visita a la "Petite Maison" de Le Corbusier
A VISIT TO THE 'PETITE MAISON' from Gigon/Guyer on Vimeo.
More Information:
Ville "Le Lac" le Corbusier. Página Oficial
 
La Petite Maison

,