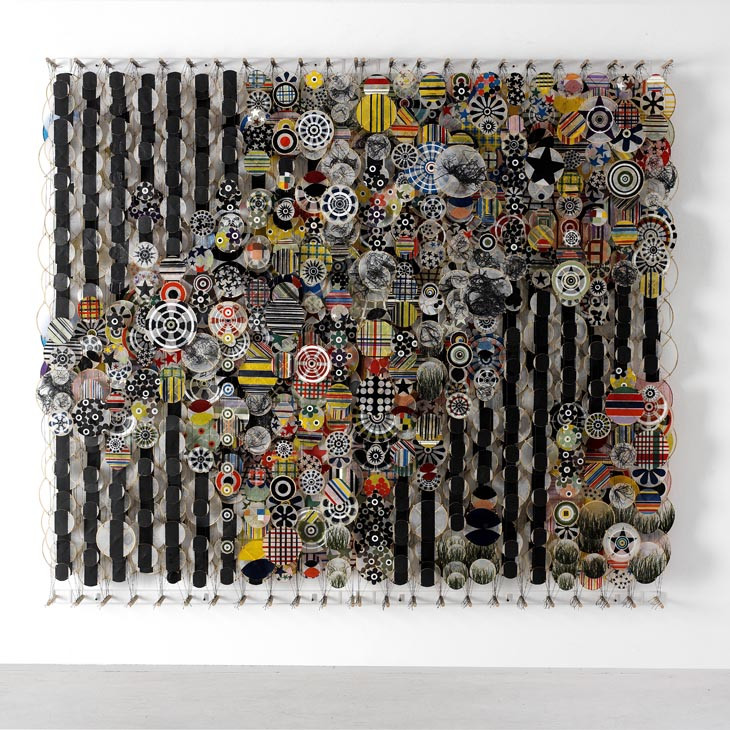 Jacob Hashimoto (1973, Greeley Colorado) is one of the young artists with a most interesting work within the current contemporary scene. American descendants of Japanese emigrants, lives and works in New York City. His work of oriental accent, used as the base material and rice paper, relying on others such as bamboo or fishing line, the author creates complex three-dimensional structures. His works are mainly based on the creation of facilities, inspired by the tradition of Japanese screen painting, mural works that generate a matrix of several layers Skin, way of collage, a large abstract quality that trap the viewer in a kind of optical delusion and kaleidoscopic.
Hashimoto busca con sus trabajos la intersección entre varias disciplinas: pintura, escultura, la abstracción y el paisaje, trabaja como un artesano, pues el mismo  ensambla cada parte de su  obra, como si un costurero se tratase. Pero no rechaza la tecnología, pues utiliza la recreación digital  en tres dimensiones de cada pieza antes de ponerse manos a la obra.
Jacob Hashimoto from Laura Bushell on Vimeo.
 En otra  de sus líneas de desarrollo conceptual, y quizás la más reconocida, Jacob atraído por la cultura de la cometa, elabora  construcciones de carácter escultórico hechas a mano y  generadas  partir de una figura patrón de  papel,  que se cosen con  hilo de bambú y que, de manera progresiva, se van entrelazando  unas con otras hasta conseguir una gran masa ligera que se  expande  e invade la estancia donde se localiza.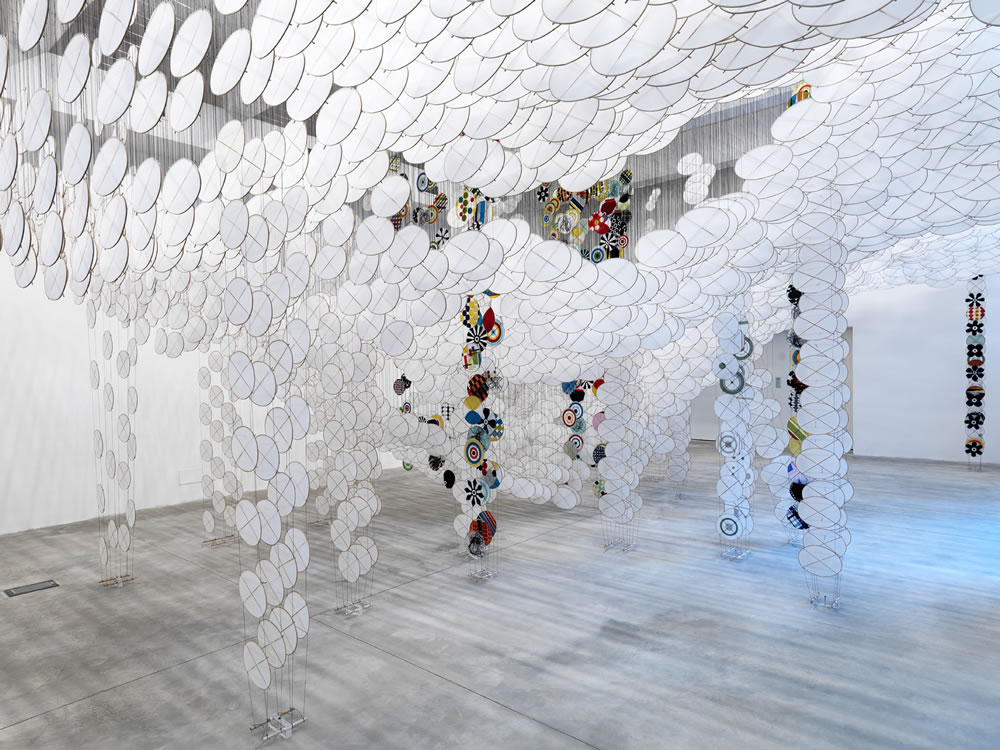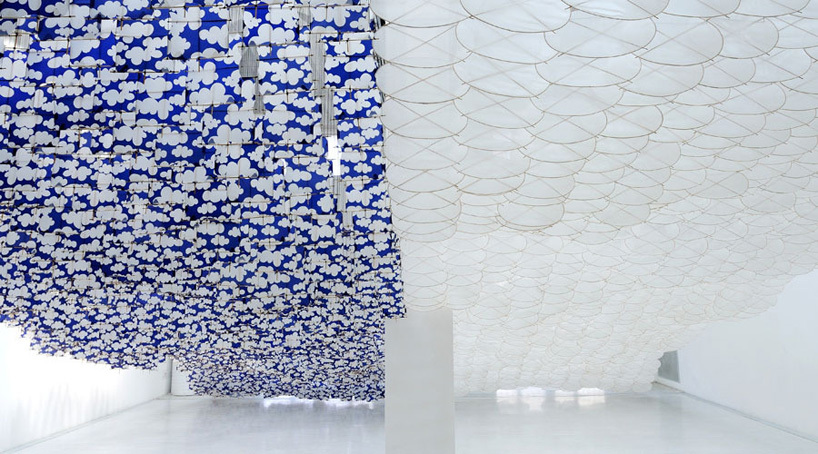 Más información en:
http://www.ronchinigallery.com/archives/artists/jacob-hashimoto   
http://www.studiolacitta.it/English/Artists/JacobHashimoto.php
Jacob Hashimoto

,