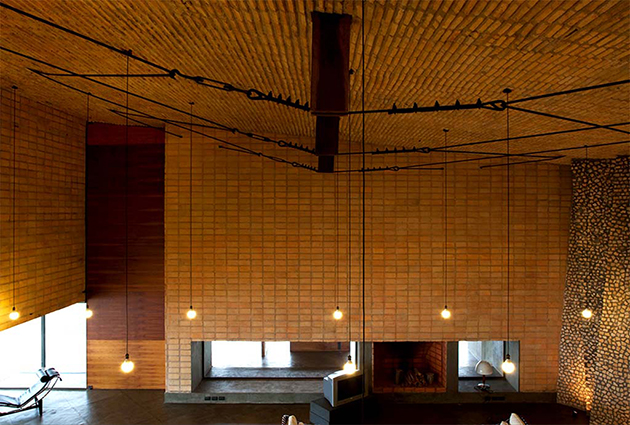 Home Interior Stay in LA. Solano Benitez and Office Architecture.
Solano Benitez is a young Paraguayan architect doing projects with high poetic, based on the predominant use of brick and heterodox. He has achieved so a series of works that represent an original contribution in the panorama and diverse contemporary Latin American architecture.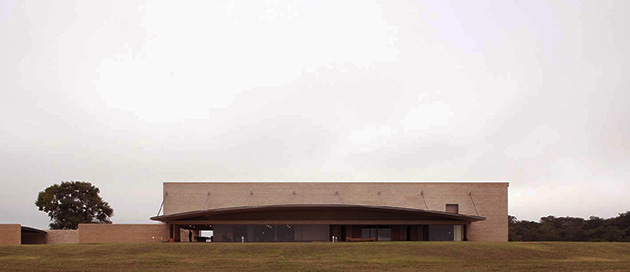 Exterior Elevation Pavilion Stay LA. Architects: Benitez, Marinori the Cabral
 
Brick is a material land emerged ubiquitous in many parts of the world. A material invented by man, a kind of vulgar stone from clays to which is transformed by the modeling application and baking.. Its ease of local production, its versatility and low cost make it unbeatable among populations with limited resources to solve the housing problem. Something that can be seen on the outskirts of many American cities.
Benitez has chosen the brick and its possibilities as a personal research, adopting a method involving the radical restriction on the use of materials and production strategy in his, From the simplest pieces explore design variations clay, Structural and finally, combinatorial adding aesthetic to deploy. Keep this Latin American tradition that begin the engineer Eladio Dieste years ago in neighboring Uruguay.
Experiencing Solano Benitez is implicit in their work. Their efforts are concentrated on structural limits imagine giving compositional clay product to project novel spaces are efficient and functional addition.
The Pavilion Stay LA, in Santani Paraguay,is a project that can exemplify how Solano Benitez and his team face the architectural work. According to his team lyrical description does this work makes, the building is a protection tool. Imagine the material in its different possibilities, will make the ground plane and, folds will be oblique to improve and expand its inertia resistance. It will become walls and coverage to wrap the air in front of an infinite horizon.
The result is an architecture of planes and parts boxes intelligently simpler compounds. All while maintaining constant variability in the structural arrangement. However, the unity of the work is guaranteed by the material color and textures added unexpected unforeseen riches.
The body of work already undertaken by Solano Benitez surprised by the unexpected in their solutions. This has created an architecture masterfully linked to the low cost and also, seen from afar, end seems adapted to the conditions of a country like Paraguay.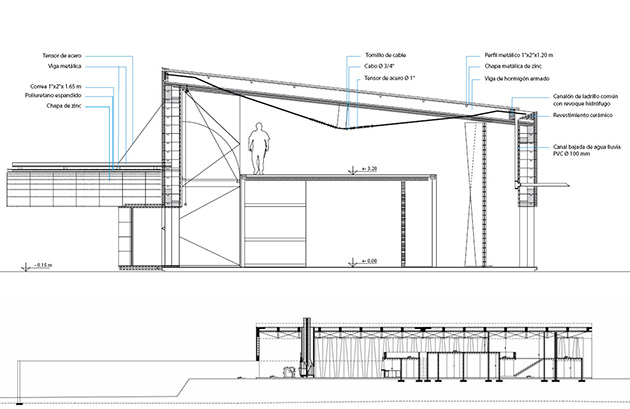 Building Sections and plants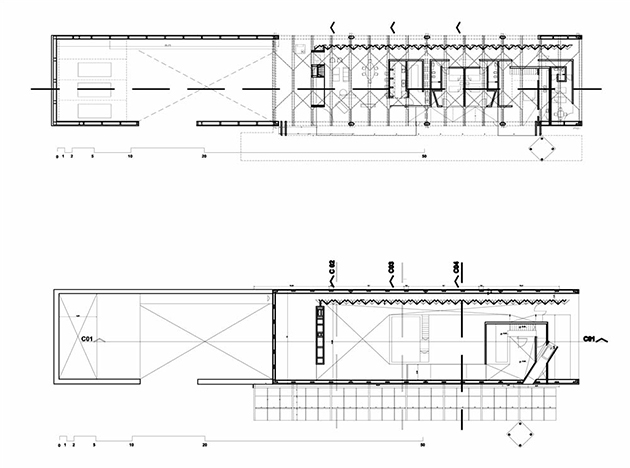 More information:
The Poetics of brick or architectural Solano Benitez. Platform Architecture
Stay LA. Solano Benitez
Interior corridor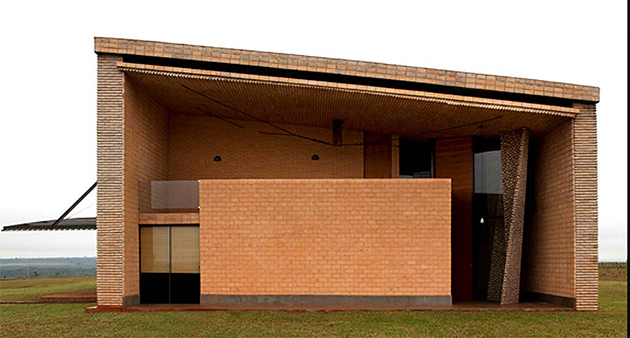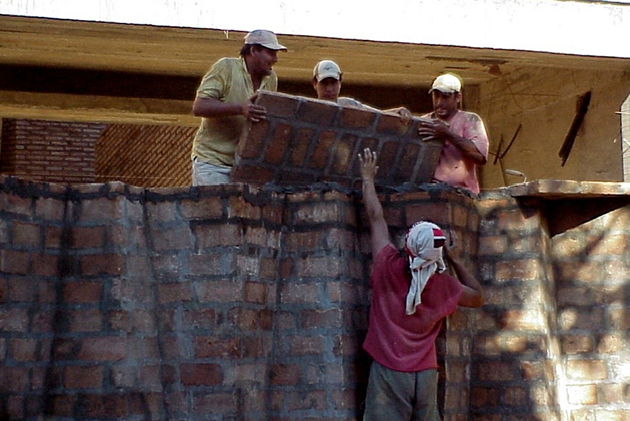 Smaragdine Home Construction. Solano Benitez, architect
Solano Benitez, clay architecture

,