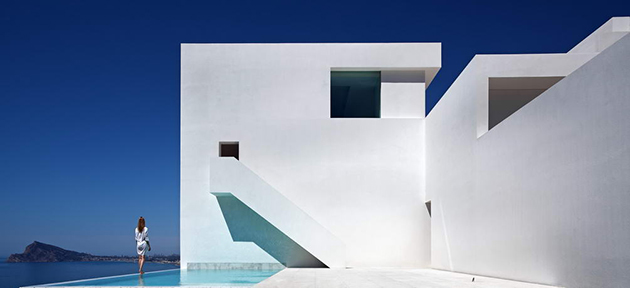 The frame of the Cliff House. Calpe, Alicante. 2012Photography: Diego Opazo
Fran Silvestre is a young teacher who aspires to become a global brand architecture from the Spanish region of Valencia, on the Mediterranean. Make a content work followed the path of the white essentialism employing those who say minimalist.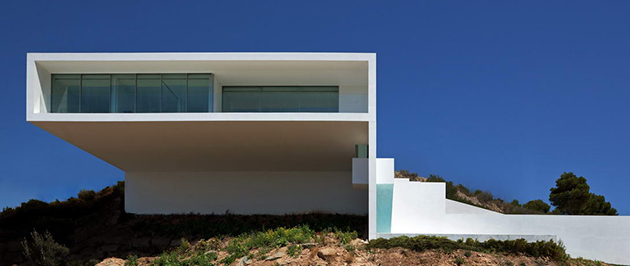 El desafiante voladizo que proyecta hacia el paisaje a  la Casa Acantilado
El trabajo de Silvestre ha obtenido ya varios reconocimientos. En su corta trayectoria, sus trabajos han sido publicados en la revista japonesa GA Houses y recibido premios como el denominado Red Dot International Award que se ha otorgado este año a su Casa del Acantilado.
La arquitectura de este equipo que dirige el arquitecto español es deudora de esa manera que representa el británico John Pawson, en la que la expresión del espacio pretende reducirse a su esencia, introduciendo claridad y simplicidad de formas. Una especie de idealismo conceptual que no quiere reconocer las pautas de la construcción, en el que las deudas a los materiales y su inexorable articulación se ocultan bajo una capa blanca de pintura. Para este tipo de minimalismo arquitectónico la junta constructiva no existe y lo tectónico es un engorro que conspira frente al platonismo ideal de los cuerpos puros desplegados en el espacio.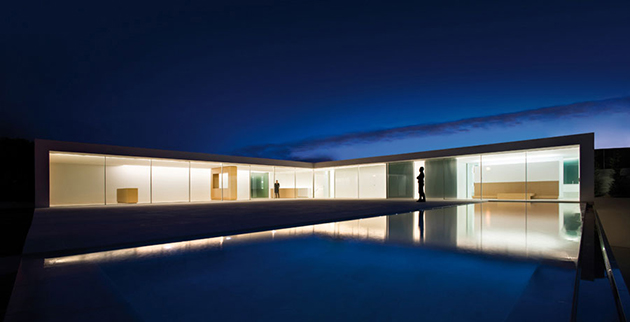 Espacio exterior de la Casa del Atrio. Godella, Valencia. 2010. Photography: Fernando Alda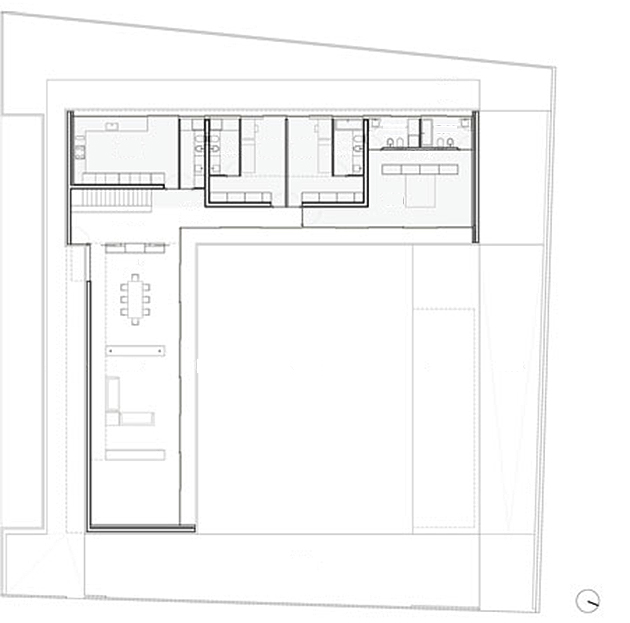 Planta de la Casa del Atrio
Los recintos y volúmenes que resultan de esta forma de pensar presentan una sobriedad absoluta en su blancura inmaculada. Es una arquitectura que tiende a emular la simplicidad de las maquetas de cartulina. Los proyectos casi se explican mejor mediante estos instrumentos auxiliares en los que el territorio se abstrae en plataformas superpuestas que siguen las curvas de nivel, desapareciendo cualquier referencia a la cultura del lugar concreto. En la obra de los minimalistas como Fran Silvestre, las personas y el paisaje solo aparecen cuando sirven para apoyar estéticamente la composición fotográfica. Es lo que se nos muestra, imágenes fotogénicas, casi publicitarias, que nos quieren presentar a esos edificios inmaculados como objetos de deseo en los que todo se reduce a la exposición del espacio puro.
La gran incógnita es aventurar que es lo que ocurrirá en estos lugares utópicos -y casi pertenecientes al Parnaso- una vez haya transcurrido el tiempo. Un edificio debe vivirse, someterse al juicio de los años, como mínimo a esa decena a la que aludía Óscar Tusquets cuando instituyó los Premios Década. Es preciso contrastarla con el veredicto de la historia, más allá de la actualidad, su vigencia, el envejecimiento sufrido y, también, el respeto que ha merecido a sus usuarios.
Para despejar esta duda, habrá que volver a revisar los edificios de Fran Silvestre dentro de diez años. Es la gran incógnita que merece el minimalismo como estilo ligado a la arquitectura de nuestro tiempo.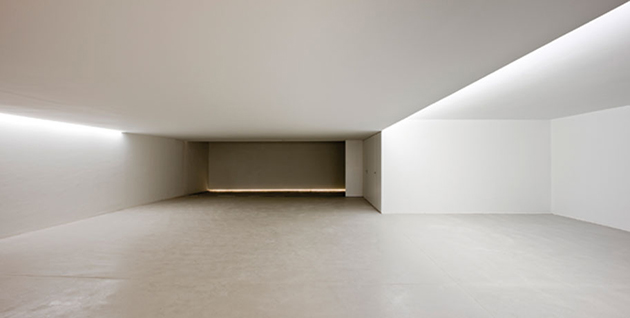 More information:
Fran Silvestre Arquitectos. Página oficial de la oficina del arquitecto
Casa del Atrio. Fran Silvestre Arquitecto. Platform Architecture 30/08/2010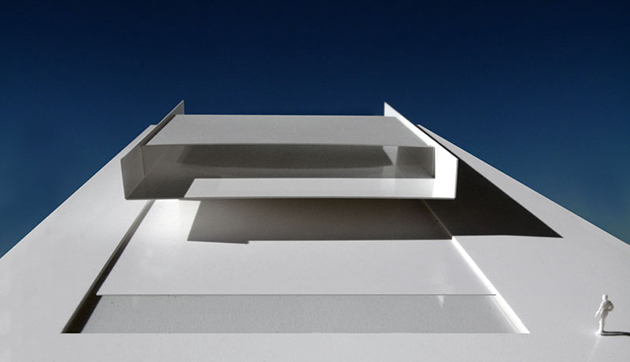 Maqueta de la Casa Aluminio. Fran Silvestre Arquitectos
The architecture Silvestre

,